Free ebook: The Ultimate Guide to Social Media for Small Businesses & Freelancers
Written by Bernard on October 13, 2016
InvoiceBerry is excited to announce our new free ebook: The Ultimate Guide to Social Media for Small Businesses & Freelancers!
This is part of our new series of free ebooks aimed at helping small businesses and freelancers succeed. Our previous free ebooks include The Freelancer's Guide to Photography and How to Start Your Own Cleaning Business.
Try our online invoicing software for free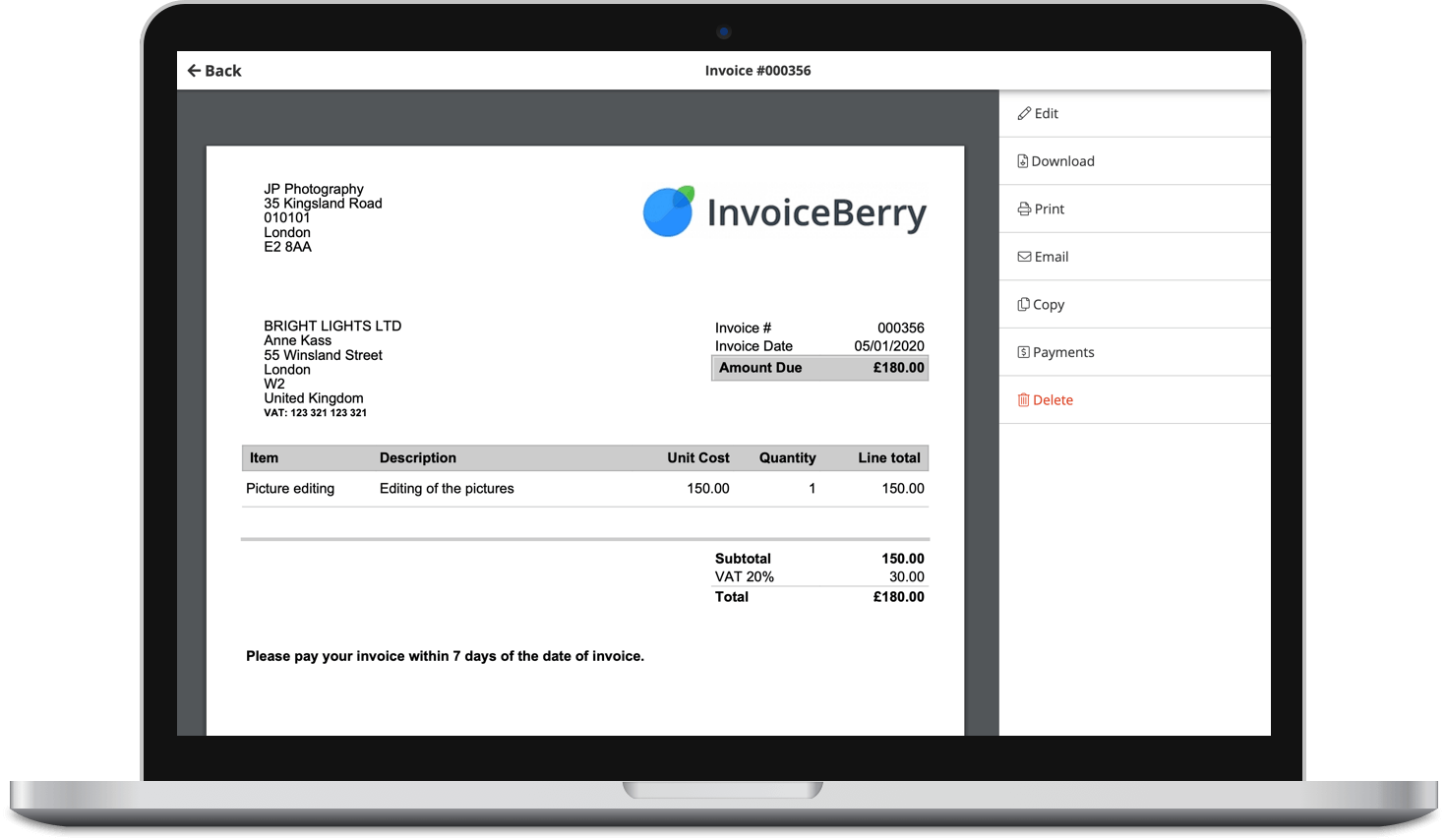 Send professional-looking invoices
Accept online payments with ease
Keep track of who's paid you
Start sending invoices
Social media has taken over the marketing world as the most important avenue for increasing brand awareness, generating leads and converting traffic. This is especially true for any company with an online presence, but it is also crucial for brick-and-mortar and more traditional industries.
If you have a small business or are a freelancer, you need to have a substantial, strategic social media presence.
That's why our new ebook really is an ultimate guide to social media for small businesses and freelancers in particular. It's so ultimate that we at InvoiceBerry decided to pool our wealth of knowledge together with our friends over at Pickaweb to bring you only the best to make your business succeed.
Pickaweb, the UK web hosting service, has tons of great information on their blog, so it only made sense to put our heads together to really give you an ultimate guide to social media.
Inside, we included a heap of crucial information that the big corporations and other great businesses have used successfully.
Setting Your Social Media Goals
Getting started in social media is crucial for your business success, but would you travel from here to the Himalayas without a map of some kind?
No! So why would you just start on social media without a strategic roadmap?
In this section we overview the all-important steps to setting your goals and look at which are the most important numbers to keep track of.
Defining Your Target Audience
After setting your strategic goals, our next step in the ultimate guide to social media concerns your audience.
We go over why you need to follow your audience and know their demographics.
Also, we go over creating an ideal customer profile. Knowing this important information will help you craft your social media message and perfect your overall strategy.
Choosing Social Media Platforms
You'll be spending lots of time on your social media, so which ones are the best for your business?
You probably already have a Facebook presence, but what others are you on? Are you engaging in them actively or under-utilizing the potential?
Here we overview the most important platforms, their general audiences, and what types of businesses they're most suited for.
Creating Valuable, Shareable Content
No ultimate guide to social media would be worth its weight without mentioning content!
We look at your content plan before you write, your content goals (traffic or conversion?) and then go into what types of content you can be producing.
It doesn't just have to be blog posts! There are 7 other great content types that you can be utilizing to increase your social media presence. We also look at different types of content you can have to increase conversions.
Getting Social Media Leads for Your Business
What's the point of your social media presence if it isn't for increasing your business?
In order to really improve your business through social media, we look at the most effective things you can do everyday.
This includes providing customer service, encouraging your employees to get social, using visual content, and sharing the right type of people's content.
Managing Your Social Media Presence
If you're on one social media platform, you'll know that it take some of your time. But if you have two or more, you'll have to dedicate on average 6 – 21 hours per week.
To help you manage, you can utilize social media management tools. For that, we've listed some of the best on the market and the ones we use at InvoiceBerry and Pickaweb.
However, if your social media presence is quite demanding, you might consider hiring a Social Media Manager. We look at some of the most important points to consider when looking for a person to fill that role.
Further Resources
But that's not even it! To really help you succeed in your social media presence, we're including two great printable resources:
a daily social media content calendar for the most important platforms, including the details of your posts and tweets & the engagement
a monthly editorial content calendar, so you can plan all the content for your blog and social media
With these great resources and the amazing, tried and tested tips in this book, you'll be well on your way to creating a great social media presence, making shareable content, generating leads and increasing conversions.
Don't hesitate—download The Ultimate Guide to Social Media for Small Businesses & Freelancers today!