Free Ebook: Small Business Finance 101
Written by Bernard on December 08, 2016
InvoiceBerry is proud to present our free financial education ebook: Small Business Finance 101!
Financial education is crucial for all people, but more so for small business owners who often find themselves juggling a lot of responsibilities at the same time.
Try our online invoicing software for free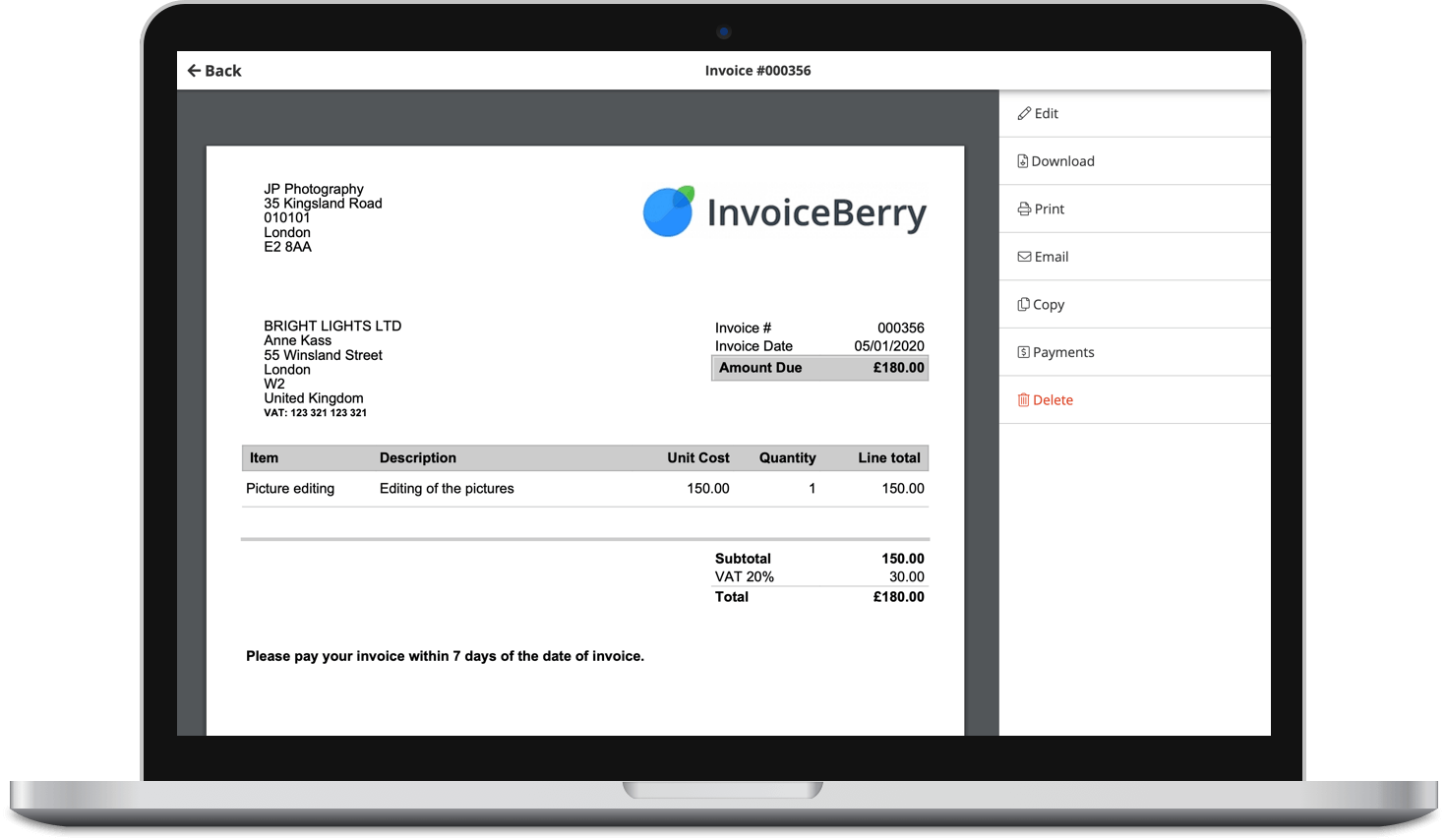 Send professional-looking invoices
Accept online payments with ease
Keep track of who's paid you
Start sending invoices
One of those responsibilities, and the most crucial for their success, is finances.
With many entrepreneurs lacking appropriate financial knowledge, leading to their business failure, it becomes more important than ever to get updated.
That's why we've created this brand new, free ebook, Small Business Finance 101, to help small businesses increase their finance knowledge.
Our free ebook will help give small business owners the basic information they'll need to get started on their business finance journey.
When you download our free ebook, you'll find sections on:
Financial basics
The first section of the ebook covers three important areas:
finance tips for small business success
the most important finance numbers
financial documents every business needs
Our finance tips will help small business owners get a basic understanding of their financial responsibilities and how best to navigate it.
We then cover the 9 most important finance numbers that every small business owner should know, including gross margin, cost of revenue, total inventory, cash flow, the quick ratio, and more.
To round up our finance section, we also cover the four most important financial documents that business owners should know. Not only should you be aware of them, but you should make them a part of your regular business.
Accounting and Expenses
Our next section covers the most common accounting mistakes that small business owners tend to make. Not only that, we also show you how you can avoid them in the best way.
These accounting examples come with expert CPA tips, accountants with real-world experience.
We also cover the reasons why tracking expenses is not only a good suggestion for small businesses, it's a must. When you track your expenses, you'll be much more able to keep an eye on your business finance and prepare your future goals.
Invoicing Tips
Lastly, we'll look at the best tips we've come across in the invoicing field. These tips will not only ensure that you send great invoices quickly, but they'll also guarantee that you get paid faster.
Small Business Finance 101 ends by presenting printable versions of the three most important finance documents: cash flow, profit and loss statement, and balance sheet. You can print them out as you need and store them as part of your finance records.
With these great resources and fundamental finance tips, you'll be well on your new to your exciting financial future. So don't delay—download Small Business Finance 101 today!