Dog Care Business Contract: 5 Things to Consider
Written by Uwe on September 12, 2014
Besides getting business insurance that protects you and your business you should write a detailed and strict contract that protects you and your business in unexpected situations with clients. Dog care contracts, sometimes also called dog care service agreement, should specify services that will be provided, restrictions, dog needs and anything else you think worth mentioning.
The contract is a legal document, therefore, it's worth investing a significant amount of your time. It even makes sense to get the contract reviewed by a legal advisor to make sure everything is according to the local laws.
Try our online invoicing software for free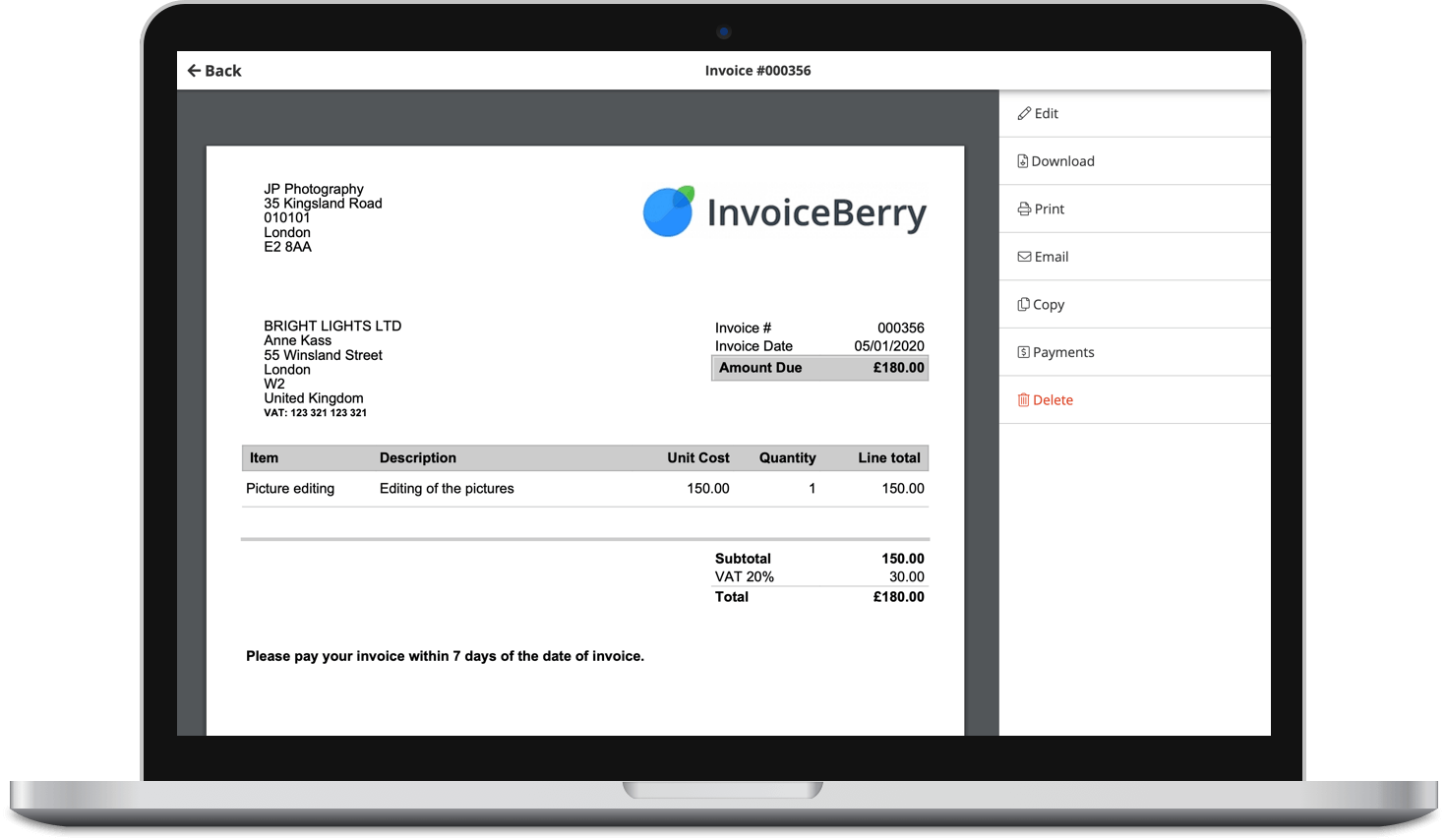 Send professional-looking invoices
Accept online payments with ease
Keep track of who's paid you
Start sending invoices
When preparing a dog care contract include the following information:
1. Rules. Indicate the pet owner's rules if you take care of the dog in your client's house or if you need to visit the house in order to pick up the dog. Point out the rules your customer agrees to: can you visit the toilet, what rooms, tools and appliances are you allowed to use and so on. All things you discuss and agree with the client should be written in the contract.
2. Services provided. Each service you'll be providing whether it's feeding or playing with a dog should be included in the contract section. Not only the type of service but also the frequency of visits and services should be written down. This information will also help generating a quote or/and invoice later on.
3. Dog's routine. You should ask the dog owner as many questions as possible to get plenty of information about the dog's routine: feeding, play & sleep time, favourite toys and so on.
4. Medical dog's history. You should ask the dog owner for the passport/document of the dog where vaccinations and other health conditions are specified.
5. Pricing and payment options. The rates for your service should be clearly indicated. If you want to get a deposit you have to specify it in this section. Note how you want to get paid: cash, bank transfer, or credit card? Specify when the payments have to be made.
These are major sections your dog care contract with the dog owner should include. It's a basic outline you can follow while preparing a contract. It is best to slightly tailor the contract for every new customer and it should be signed before you start taking care of the dog for the first time. The contract should be included on the invoice and quote terms and conditions section.