3 must-haves for dog care professionals
Written by Uwe on September 25, 2014
A dog care business is a recession-proof, low-investment business. Whether you're a dog care professional or a business owner you'll need to get some supplies, kits, and software for running a successful business operation.
First Aid Kit
Accidents happen and you should be ready for them. Most common dog accidents include bites, broken bones, gastrointestinal problems, ripped toenails and eye problems. In order to deal with these emergencies your Dog First Aid Kit should contain the following items: rubber gloves, hand-washing detergent, tablespoon for measuring, hydrogen peroxide 3%, tasty dog food, corn syrup, triple antibiotic ointment. Of course, if you think that there are other items to be added into the Dog First Aid Kit then add them!
Try our online invoicing software for free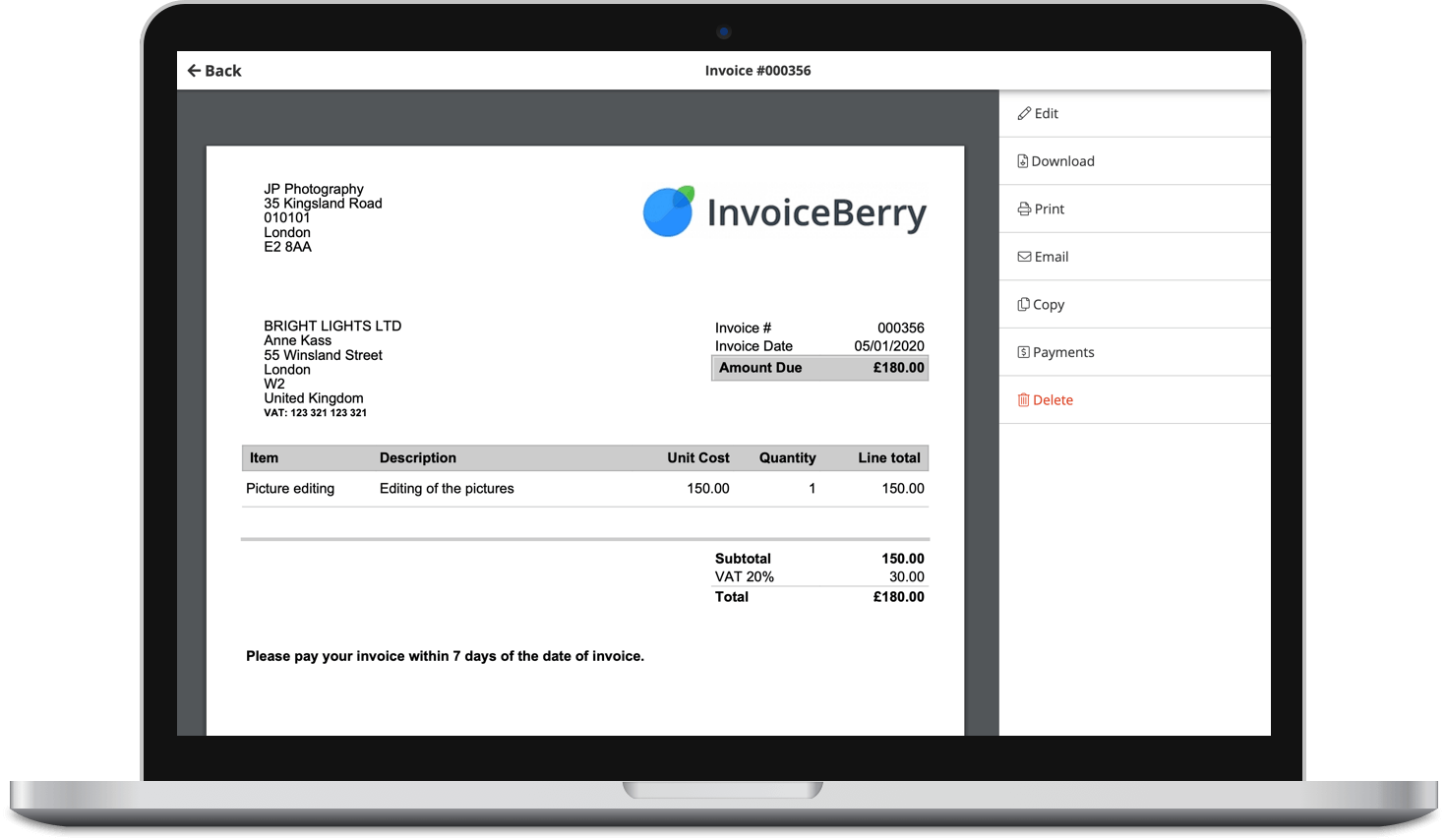 Send professional-looking invoices
Accept online payments with ease
Keep track of who's paid you
Start sending invoices
Online Invoicing Software
You've started or planning to start a dog care business because you want to make money. In order to make money you'll need to send quotes and invoices to your clients. Invoiceberry allows you to send invoices, quotes/work orders, track and manage expenses, manage clients, invoices, cash flow and tax summary reports. All information can be reached from anywhere because all data is stored for you online, meaning no software installation is required. Convenient, isn't it? Invoiceberry is the perfect online invoicing software for your dog care business because it has all functions your business will ever need.
Legal Stuff
Again, no matter whether you're only planning to start or you've already started a dog care business, you must get a business license and insurance. Without these two you shouldn't start doing anything. Licenses depend on the country and state you live in. For US business owners this is the best place to check. Insurance is a must because so many things can go wrong and you should be protected when these things happen. The insurance for a dog care business is not that expensive. You can get insurance from $200 (£120). But check insurance companies in your region and choose the best deal.
These are three major must-haves for dog care business owners and professionals. There are plenty of more things you need to consider, but it's always good to have a basic starting point.
Small Business Finance 101
Download our free guide to learn the fundamentals of finance that will help make your small business more efficient and successful.