How to Create a Great Small Business Budget
Written by Uwe on August 14, 2017
If you want to have a successful business, you need to have a great, appropriate small business budget. While it may seem like it could take a lot of work, you can break it down into simple parts and see just how easy creating a budget can be.
After all, every business has (or should have) some grand vision and goals for his or her business. Your small business budget will act like a roadmap to get there.
Try our online invoicing software for free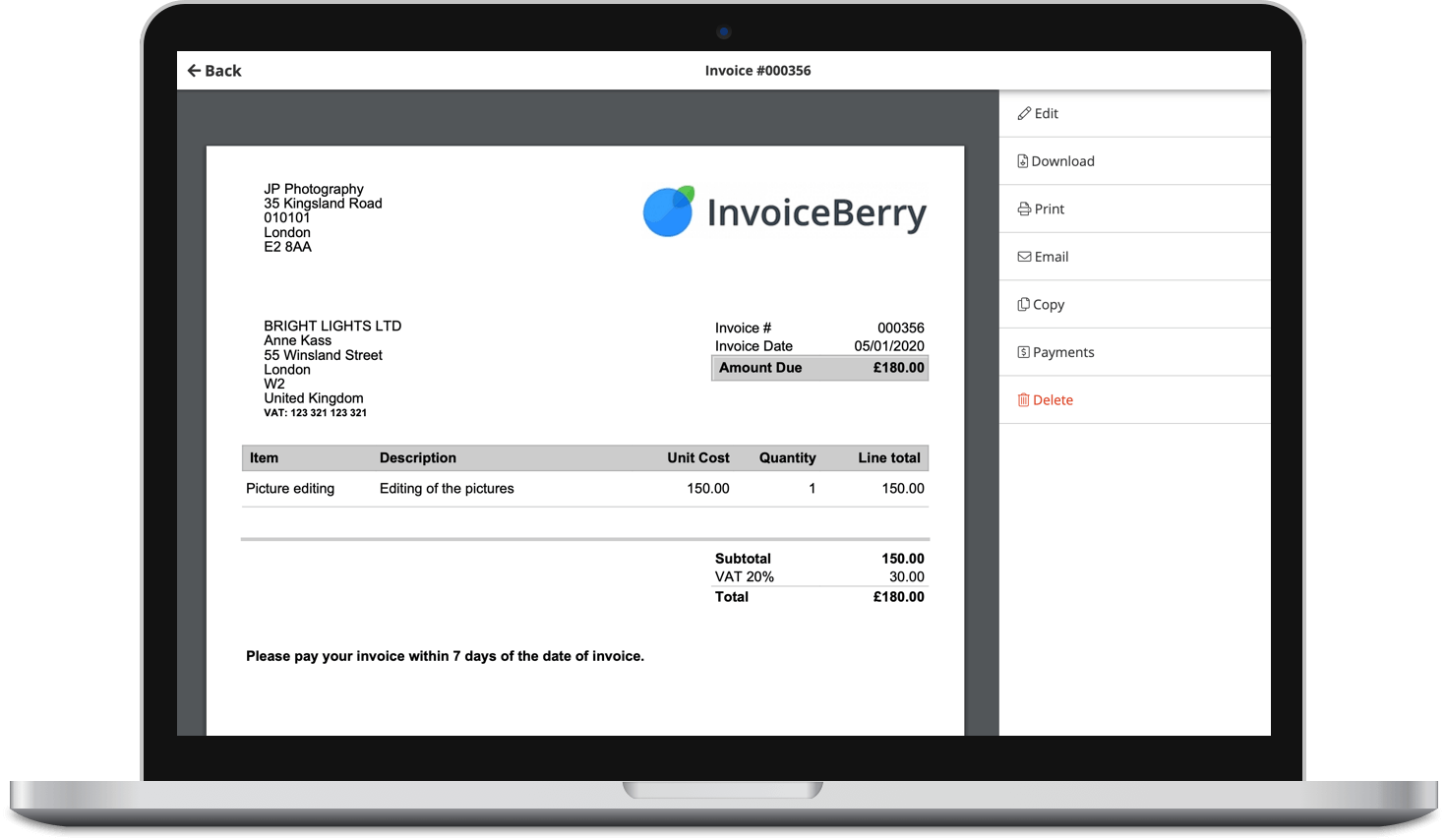 Send professional-looking invoices
Accept online payments with ease
Keep track of who's paid you
Start sending invoices
It's both a reality check and a practical how-to guide on making sure you get on the road to success and stay there.
On the other hand, if you don't have an appropriate budget, then you may not be aware of how your business is faring year-over-year. You won't be sure what cuts to make or where to place more money to be more profitable.
Creating a budget for your small business is crucial, but for many newer small business owners, it can seem like quite a task.
That's why today we'll look at the best way that you can create your small business budget in just a few steps.
Why do I need a small business budget at all?
You probably do know that you need a budget, but you may not be sure exactly why.
The biggest benefit of your small business budget will be that you will be able to determine:
the amount of money you have
what you need to spend
what you need in order to achieve your goals
Those are the big reasons. Other reasons will include that if you need to get a loan, you'll have to show your budget.
Your employees will also need to know what the budget is (and what their budget is) so that they can also set their goals more accurately.
The budget helps everyone in your team get on board with your goals by determining what you want with what you have, including the limitations and opportunities.
The best tips for creating your small business budget
Creating a small business budget shouldn't be particularly different from creating a budget for a medium- or larger-sized company. Of course, the one difference is in the amounts and the length of the budget.
But at its core, all businesses need to follow the following tips to create an effective budget.
1. Do some research first
This is not research about your company. Instead, you need to look around at other similar businesses and see how they manage.
For example, you should get key information about your industry, network with other business owners, and discuss with your accountant about financial matters.
Getting this industry information will help you to create a more effective budget.
2. Get your numbers down
Now that you have the industry background (using that to determine the volatility or future possible earnings), you need to get your numbers down.
You need to write down the total dollar amount and percentages of your revenue that should be allocated towards the raw materials and other expenses you have.
Contact your suppliers to make sure of the numbers, and then do the same spreadsheet for your insurance, taxes, rent, salaries, etc.
3. Give yourself some space
Although your estimates may be detailed and fact-based, you are still creating estimates. And the one rule of life is that something unexpected will happen with certainty.
Because of the uncontrollable nature of business itself, it's important for you to give yourself some room for mistakes or challenges. Make sure you have enough money to cover these unforeseeable events before you expand your business or do any large undertakings.
4. Review and cut costs periodically
Although the bigger companies do yearly budgets, it might be better for your small business budget to be on a shorter time frame. You can even plan your budget only a month or two in advance to give you more opportunity to react to these volatile factors.
When you do set your monthly or bi-monthly small business budget, be sure to find those areas where you can cut costs. Your aim is always to improve revenues and decreases expenses, so be eagle-eyed when doing your budget.
5. Negotiate or find different suppliers
Lastly, if you have suppliers to deal with, you should always be on the lookout for better ones. This is not a cold, "businessy" approach to your business. Instead, it's placing the life of the business as the primary goal.
You don't need to sever relationship with your suppliers either. If you happen to find a supplier with better prices, contact your current one and try to negotiate a better deal.
You'd be surprised at how much you can get from suppliers if you simply ask. That way, you can adjust your small business budget in the next budgeting cycle.
Get your small business budget started today
Creating your small business budget will be a learning experience, especially if this is the first one for you.
While it's important to be detailed and as accurate as possible, you'll also have to give yourself leeway in the beginning in order to adjust. After that, you'll see how accurate your budget can be and how well you'll be able to stick with it.
Good luck!
Invoicing doesn't have to be scary
GET 50% OFF SOLO & PRO PLANS
UNTIL MIDNIGHT, OCTOBER 31