5 Ways to Turn Boring Meetings Into Fun and Productive Ones
Written by InvoiceBerry Team on January 16, 2023
Just when you think remote working will reduce the number of unnecessary meetings, you then have to face the fact that you've probably lost count of how many boring meetings you had to attend online by now. And if you think you can relate to that, you are not alone.
On average, people spend a total of 10 hours a week attending virtual meetings. However, many people are hesitant to contribute to the meeting with the fear of interrupting the speaker, making it less engaging than the offline one.
Try our online invoicing software for free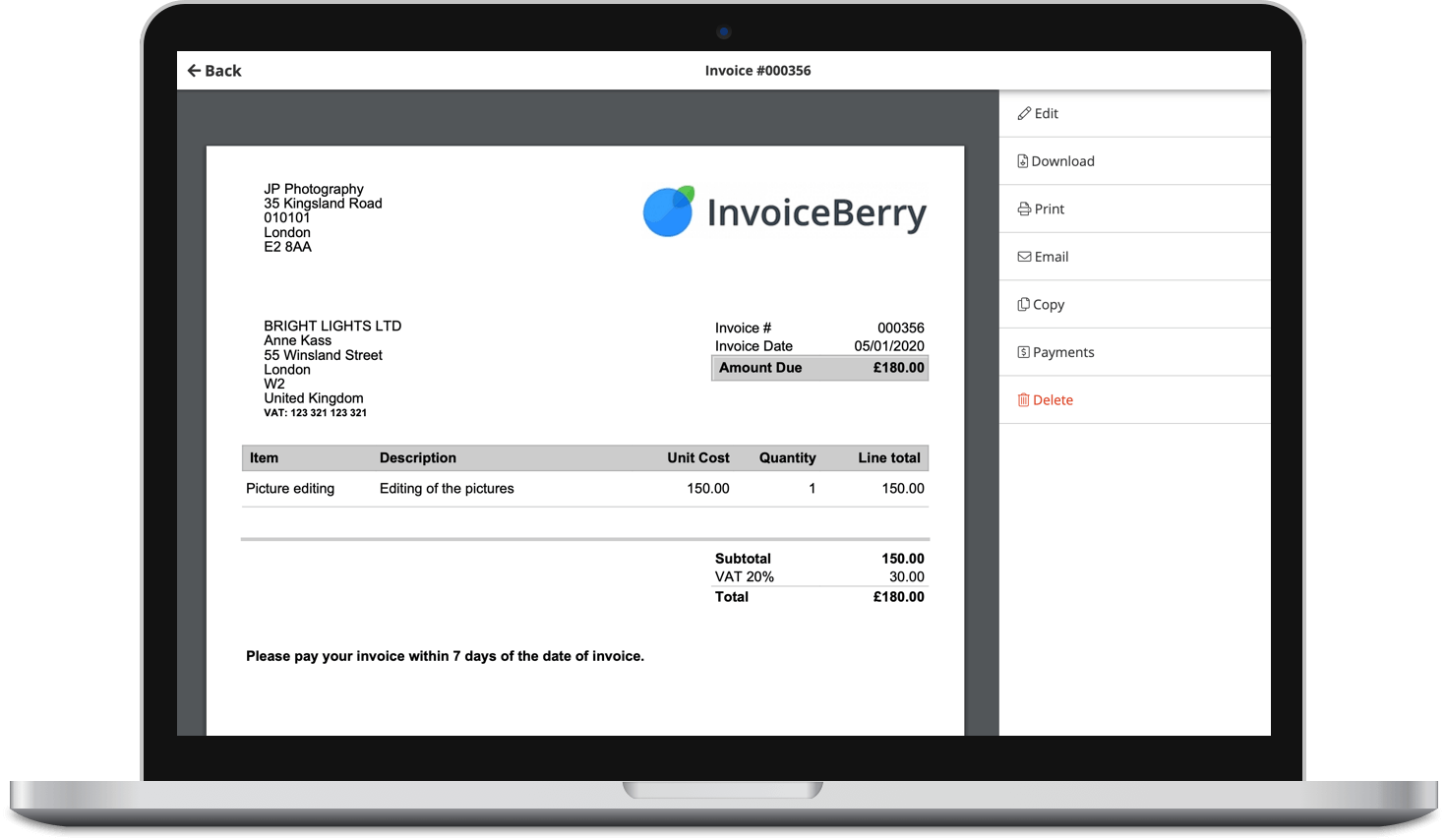 Send professional-looking invoices
Accept online payments with ease
Keep track of who's paid you
Start sending invoices
More often than not, companies overuse the ability to arrange virtual meetings to keep their team members in the loop. Unfortunately, this often leads to tiredness and burnout from having way too many video conferences. In this post, we are going to cover the topic of how to turn your boring meetings into fun and productive ones.
3 Signs to See If Your Online Meeting is Boring
Here's an ugly truth, online meetings are boring, and everyone secretly wants to get out of them. Most people think remote meetings waste a lot of their time, especially those that could just be delivered through emails.
Pay attention to these signs to ensure that the online meeting you arrange is not a bore.
It lacks preparation
As dull as it could get, a business meeting is still an integral part of any organization to make sure that their team can work simultaneously to achieve their goals together.
However, the meeting could feel unnecessary for the attendants when there is no clear agenda about the topic they want to cover through the panel. Having a clear purpose for the meeting can be a good start to preparing an engaging and productive video conference.
Specify a role for each participant to engage in the meeting accordingly. Appoint a meeting moderator to ensure it will go smoothly, and you can also outline the rules applied in the session through the invitation. For example, you can remind all participants to restart their devices at least 15 minutes before the meeting and ensure the camera and the microphone work to participate in the discussion.
In addition to that, setting the time limit can do wonders to make your meeting more effective and efficient. It prevents the meeting from getting out of the topic while allowing participants to do other things for the rest of their working hours.
Here are a few things you can prepare prior to the meeting.
Set the objective to avoid the meeting from going in the wrong direction.
Set the time and do the technical check to outline the meeting system from the platform you use for the meeting and/or the necessity of including breaks in-between sessions.
Appoint a moderator and a reporter for the meeting. Moderator is responsible for organizing the discussion in the panel, while a reporter will be the one creating the minutes to share by the end of the session.
Set up a streamlined invoicing system to host a paid webinar for the participants.
If applicable, share the presentation materials in advance so the meeting can be more interactive with all participants involved in the discussion.
Create a system to get feedback from the participants in the form of a survey or a questionnaire.
It could've been delivered via e-mail
How many times have you attended a meeting that should have been an e-mail? If you're at one, chances are your meeting is boring.
Let's face it, meetings, in general, can be time-consuming. And on top of that, they're not always productive either. Participating in a meeting, be it in-person or virtually, is especially challenging for introverts who tend to take some time to give a valuable response to some particular matters. More often than not, delivering the message via e-mail will be more effective in getting a clear answer from them.
On top of everything, managing e-mails nowadays is easier to track your inbox according to the topic or project they involve. Moreover, by organizing your e-mail or installing some relevant apps, you can check all emails in one place.
To avoid running a meeting that should've been an e-mail, here are the signs to consider before sending yet another meeting invitation.
Give some space between the meetings. Having a few meetings in one week, especially when it covers the same topic, is more time-consuming than productive. Stick with e-mail or memo for the update, and always make sure each participant has adequate information to share before starting a new meeting.
Reading a document verbatim to the rest of the group is not a meeting. Instead, share it with all participants via e-mail if necessary to prevent you from hosting yet another boring meeting.
Most key members are not available to attend the meeting. With each participant having their own responsibilities outside of the project's scope, using the cc feature on e-mail is the best way to make sure everyone involved is well-informed about the progress.
It feels more like a lecture than an interactive discussion
Silence is golden, until you're in the meeting and the audience goes cricket. The point of the meeting is so that all parties involved can exchange their ideas about the topic so that they can reach a consensus on the next step to take.
Sharing the general idea of the topic to cover in the meeting can help to make it more interactive. Establish some ground rules to apply during the meeting, and be sure to share enough resources about the topic so that participants can ask or leave a comment about the topic. Rest assured, it will lead you to a more lively meeting with an open discussion with all participants involved.
Do you have difficulty identifying whether the meeting you lead is boring? Here are some warning signs that your meeting feels more like a lecture!
Meetings are dominated by a few people, if not just one. It is important to encourage all participants to take part in the meeting to make it interactive.
Participants are not prepared to share their input about the topic.
Having people regularly check the clock or their watch is a red flag that you might have a boring meeting.
5 Ways to Turn Boring Meetings Into Fun and Productive Ones
As an integral part of the business, the best thing we can do is try and turn the usual boring meetings into more fun and productive ones. By doing so, not only will it ensure the effectiveness of the progress, but it can also be an essential step to encourage team-building within your company.
So, what can you do to make your meeting more fun and engaging?
Quality over quantity
It is always better to have a 30-minute meeting per week where everyone involves and makes a clear contribution in progress than having to force a few meetings that can last more than an hour only to see most participants start yawning by the end of the session.
Don't suffocate the life of your team members with too many meetings that could've been e-mails. Instead, make the meeting worthwhile to engage with your team and how to improve your way to work together moving forward.
Use the meeting to connect with your team, and discuss how to solve the problem collectively. Hold people accountable, so they will have their sense of responsibility to actively participate when the meeting takes place.
Utilize some fun background and filter for your online meeting
As long as it's appropriate, using some fun background and filter can also be one way to lighten the pressure for your online meeting. A neutral yet subtle, funny background such as one taken from "The Office" TV show is one of the most popular backgrounds to use for the meeting.
If you want to game up the marketing strategy for your business, creating online meeting background for your brand can also be one way to promote it.
Having a branded background for online meetings can help build brand recognition, especially when you have a meeting with entities outside your organization. On top of that, using a background for your online meeting can also conceal your home office space to avoid your audience getting distracted from what's behind you when you work remotely from home.
Start the meeting with some fun and interactive ice-breaker activity
Now that you share the topic you want to cover for the next meeting, and you expect all participants to be aware of it and come well-prepared to engage in the discussion. Before the meeting starts, why don't you create an interactive activity such as a personality quiz so you can use the result as an ice-breaker activity on D-day?
Sometimes, you need to think outside the box to turn a boring meeting into a fun and engaging one. An interactive quiz can be one way to get people more interested in participating actively when the meeting starts.
Encourage active engagement from the participants
Spare some time to dedicate a session so participants can give shoutouts to other team members. It could be anything, from updating progress from the last week, to simply thanking them for helping out in the project.
By doing so, it can encourage better communication among team members. At the same time, it can also strengthen more collaboration and foster relationships between coworkers.
It is important to make everyone feel seen and involved in the meeting to help them focus more on the topic you want to discuss. Meanwhile, allowing them to speak can also improve your workflow to achieve your main goal by the end of the day.
You can also create a survey or feedback form to determine how you can improve your meeting arrangement based on the participants' points of view. It will help you find the most effective way to arrange an effective meeting that is suitable for all participants.
Take advantage of productivity tools for your meeting
Attending a meeting is one thing, but preparing a meeting can also be time-consuming. Sometimes you need to go back and forth to check the availability of each and everyone involved.
It is easier to handle when you only need to arrange a one-on-one meeting. However, using an automated scheduling platform for your online meeting can do wonders to save your time from troubles for a meeting in a bigger space.
Scheduling tool allows you to integrate it with your calendar and e-mail to simplify your meeting appointment with your clients through their streamlined funnels. The platform also enables you to integrate with other productivity tools, from calendar integrations with Google and Office 365 Calendar, video conferencing platforms such as Zoom or Microsoft Team, to invoicing and payment systems like InvoiceBerry or Paypal.
Setting up your meeting system in automation can help you save time to be more productive in what you do.