5 Best Banks For South Africa Small Businesses [UPDATED 2020]
Written by Bernard on July 14, 2016
Coming in at #84 out of 190 economies for ease of doing business for 2020, South Africa is not always the easiest place to start up a small business. Nonetheless, many make it and thrive there.
When you start developing a business plan, the one of the first logical questions that come up is:
Try our online invoicing software for free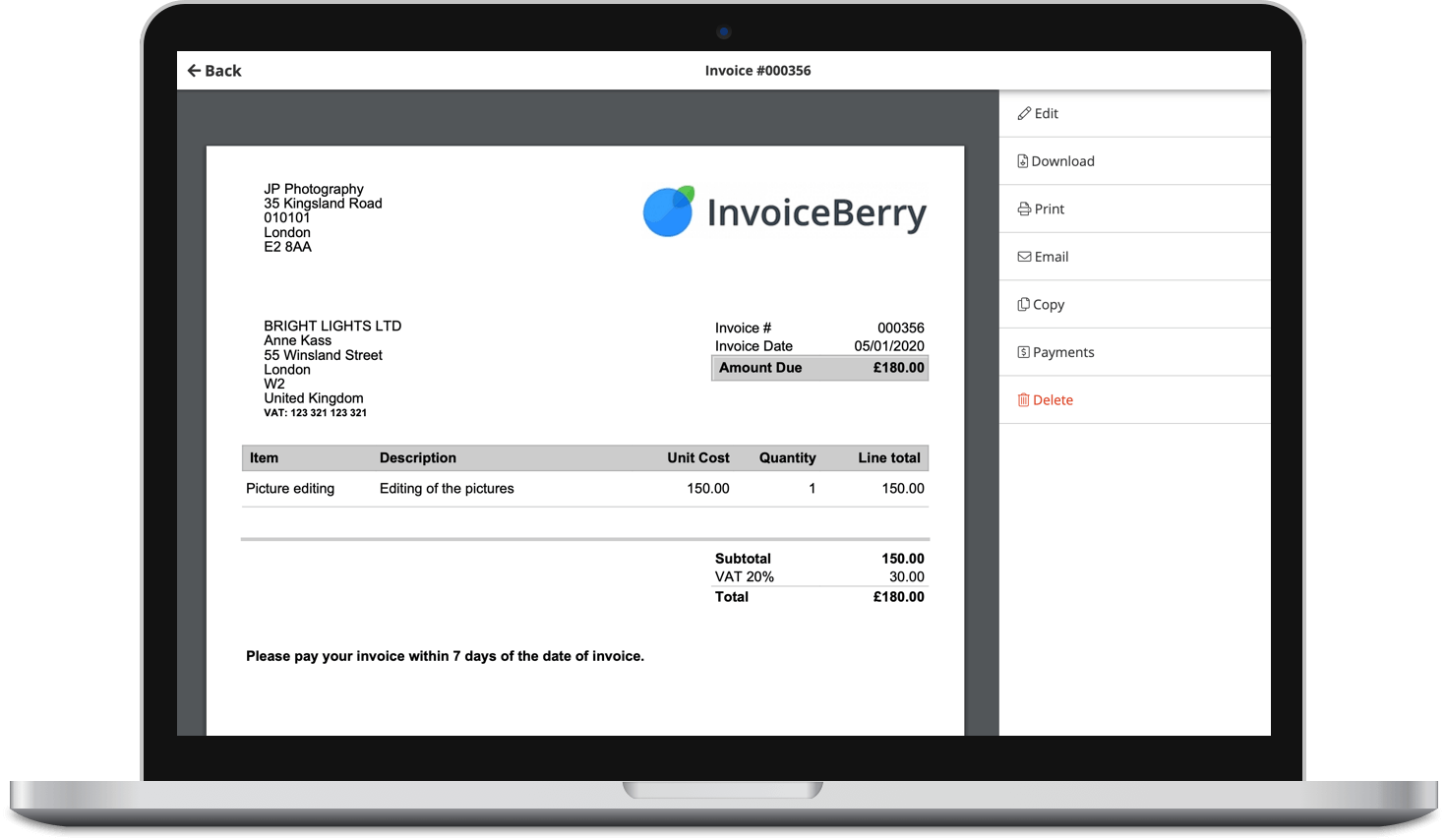 Send professional-looking invoices
Accept online payments with ease
Keep track of who's paid you
Start sending invoices
How can I secure my financial success?
For the most part, you'll need to have a great business idea, the right accounting software and a happy support team behind you. For the more technical financial considerations, you may have another question looming in your mind:
Which banks in South Africa might be the best fit for my small business?
Today we'll check out which South African banks and accompanying transacting accounts will offer you the best conditions to make your small business successful.
Nedbank-Ecobank Alliance is the largest banking network in South Africa and all of Africa. There are 2,000+ branches spanning 39 countries and they lend support to businesses big and small.
Their dedication to enabling small business growth was made evident through the creation of SimplyBiz, a network of like-minded entrepreneurs. It provides useful resources on a variety of business solutions.
With them you have the option of signing up for an account on a pay-as-you-use basis or for a flat monthly fee. The administration fee associated with the former is R60. The Business Bundle 35 and 60 options for medium and high frequency users charges R259 and R420 respectively.
They also offer solutions for daily transactions, loans, investing as well as specialized solutions for areas like agriculture and franchising (three cheers if one of these is also your business' focus).
Check out their 2020 fee schedule and essential guide for small businesses for more info on all accounts and services offered.
FNB's First Business Account is described as a perfect start for the digitally savvy sole proprietor with a turnover of less than R5 million per annum. The digital solution is ideal for those who prefer to make good use of the FNB App which offers banking any time, anywhere.
Some additional benefits of signing up for a business account with FNB include:
Zero monthly fees – Pay no account fees and enjoy unlimited free card swipes
Fast payments – Accept payments with QR Speedpoint® available on the FNB App
Constant connection – FNB provides a Connect SIM that makes connectivity convenient, plus you might be eligible for a free monthly bundle
Easily managed cash flow – You can instantly transfer any additional cash into your linked Savings Pocket
Free business coaching – Access to a business coach is available any time, anywhere through Fundaba on the FNB App.
There are also a Gold, Platinum and Enterprise Business Account options available for more solidified business. You can use this selection guide as well the bank's pricing guide to help you work out which option might ultimately be the best fit for your business' needs.
The goal of Capitec's Global One account is to "help you bank better, so you can live better".
Once issued a Global One debit or credit card you'll have many ways to access funds and transact worldwide.
This includes via: 29,000+ Capitec ATMs, 800 branches, a dedicated banking app and 24/7 Internet banking. Notably, there's also zero purchase fees worldwide when using your card to pay for fuel, shopping, telephone orders, etc.
Their minimum account balance is a very reasonable R25 and their monthly subscription fee is only R5- really acknowledging and encouraging the fact that great ventures start from small beginnings.
Be sure to check out their fees flyer for more info on costs associated with transfers, withdrawals, etc.
Bidvest's Business Bank Account provides simple and fast access to an online banking system, which offers local and foreign transactions on one easy to use platform.
The account is free to open, offers a semi-competitive interest rate on balances R50,001+ and charges no monthly administration account fee.
The Debit Card issued to Business Bank Account holders may be used for purchases wherever Visa debit cards are accepted. Cash-back-with-purchase is also a possibility with some participating retailers like Pick n Pay in South Africa.
Normal transaction fees are charged and the bank account's fee summary can be reviewed here.
Absa Group Limited is listed on the JSE and is one of Africa's largest diversified financial services groups. It has a larger than life presence in 12 countries across the continent and emply around 42,000 employees.
Absa offers accounts focused on small businesses and startups in South Africa and their popular classic option is great to consider if your business is a start-up business with an annual turnover below R10 million.
It follows the tenets of pay-as-you-transact pricing and offers free inter-account transfers and internal debit orders. Other benefits include:
Ability to build a credit record – You can start building your credit history by adding a business overdraft facility and making use of the interest rate tailor-made based on your business' risk profile
Access to Enterprise Development Centres – The purpose of this initiative is to assist emerging SMEs to grow and prosper through access to development finance and non-financial training and mentorship
Easy electronic banking access – Absa Online and no-monthly fee App banking is available 24/7
The monthly fee for the Classic Account option is R80, but there are many other accounts including Shari'ah compliant Islamic Business Accounts, Attorney Trust Accounts and more comprehensive Essentials Packages.
Research and review rates and fees and don't forget to check out addition perks like these Travel Benefits!
Sasfin is an independent banking and financial services group with locations spread throughout South Africa's largest cities. It's tagline is 'beyond a bank' and their business accounts aim to personify this idea by providing easy cash management for entrepreneurs with interest and access to a range of features.
You can earn up to 2% interest on your transactional account balances and the bank's digital platform called B\YOND is a convenient favorite of many business owners. With it, you can perform payroll management, send personalized quotes and invoices, set up classifications and transaction tags for tracking and so much more.
Speaking of convenience, you can also apply for your account online, set up multiple users according to their role in your business and link multiple Visa business debit cards at no additional cost.
There monthly administrative fee is R100 for the Pay as You Use option. Check out their brochure to decide if this might work best given your business' context.
Standard Bank's BizLaunch Account gives customers the functionality of a standard current account with the added benefit of bundled pricing at a reduced monthly fee for the first 12 months.
The discounted fees can make all the difference, plus knowing you'll a fixed amount for bank charges every month brings greater peace of mind to many who crave predictability.
Another big draw is the fact that you can have multiple bank and credit cards issued for you and your staff each of which carries a secure chip with free lost card protection.
Anytime business banking online or at an coupled with UCount rewards and dedicated support from the BizDirect team also make for a happy banking relationship. So be sure to check out their pricing guide to see if this bundle option might be the choice for you!
The Money Account is a low-cost transactional account designed to assist business owners with their saving goals. For a monthly admin fee of R4.95, you can get two products for the price of one.
A transactional swipe account will let you withdraw cash from an ATM, swipe for in-store purchases and shop online while a linked savings account will stay in the background earning a rate of return that matches that of the favorable Mutual Money Market Unit Trust.
You'll be able to move funds into and out of your savings account instantly and at no additional cost making it an ideal 'rainy day' fund.
Their list of transaction fees can be perused here.
Choose the best bank for your needs
And there you have it. A carefully handpicked list and general overview of some of the best banking accounts for small businesses in South Africa.
Because business needs can be as diverse as the multitudes of fish in the sea, it's important to:
Know exactly what you want to get form your bank, and
Thoroughly research the options
This includes speaking to a bank representative either on the phone or by visiting them to have any of your lingering questions answered.
Hope I've helped to set you on the right path as you forge ahead setting up shop, whether it be in the City of Gold (Johannesburg) , Snor City (Pretoria), the Mother City (Cape Town), the City of Goodwill (Mafikeng) or where have you.
Best of luck and Hamba Kahle!