Top 10 Advantages of Using Online Invoicing Software
Written by Uwe on September 03, 2012
Online invoicing software automates many tasks. You don't need to care about inputting your company information manually on an invoice every time. The online invoicing software does most of the work for you!
Online invoicing software offers you a wide variety of templates to choose from. Once you put your company details and logo in the system, you will have your personalised invoice forever.
Online invoicing software removes the step of posting an invoice. With only one mouse click the invoice can be send using online invoicing software.
When using online invoicing software you don't have to look for lost invoices and keep your desk clean.
Paperless invoicing helps you to send out invoices faster and get paid faster.
Online invoicing software is created to save your time. You will save time not just because you don't need to post your invoices anymore but also because your customers information can be saved online. You will not need to input information every time you send an invoice.
Online invoicing software helps you to manage and track invoices easier. In your account you will be able to see sent invoices, quotes, expenses and your revenue and profit.
Online invoicing software such as Invoiceberry offers you to send your invoices by post in case you need it.
Online invoicing software is secure and safe to use. Special encryption technology, similar to the one used for online banking, is used and your data is backed up on a constant basis.
If your customer has not paid you can send invoice reminders easily using online invoicing software.
Check out all these benefits and get started now with online invoicing software from Invoiceberry: http://www.invoiceberry.com/pricing
Try our online invoicing software for free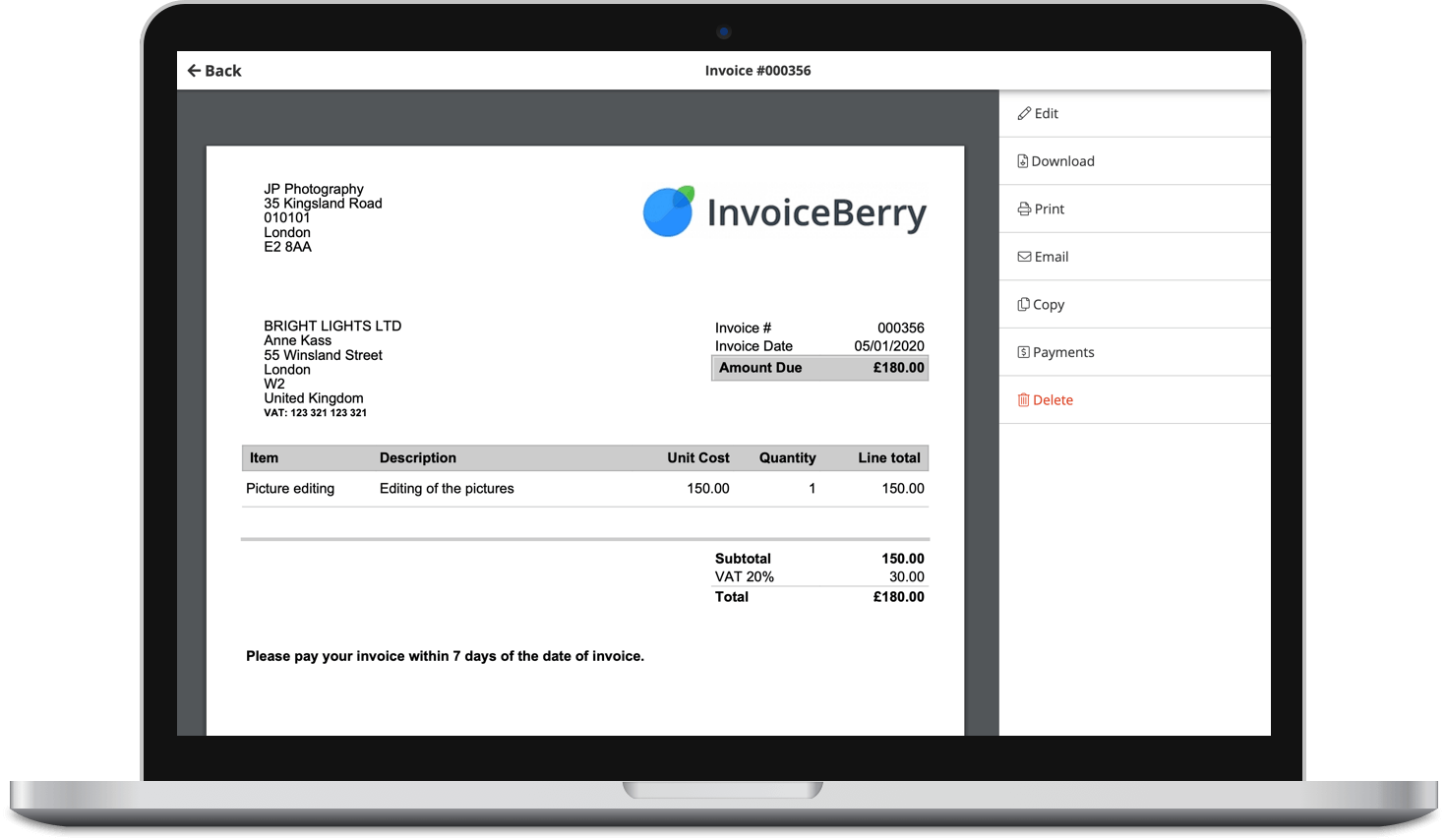 Send professional-looking invoices
Accept online payments with ease
Keep track of who's paid you
Start sending invoices
Small Business Finance 101
Download our free guide to learn the fundamentals of finance that will help make your small business more efficient and successful.