The 15 Hottest Nigerian Startups to Watch in 2017
Written by Bernard on November 28, 2016
Nigeria has been firmly positioned as one of the most important startup locations in Africa, now the largest economy in the continent.
With a purchasing power that is growing steadily and strengthening above other nations within the continent and around the world, Nigeria's entrepreneurs are filing the market with their innovative ideas.
Try our online invoicing software for free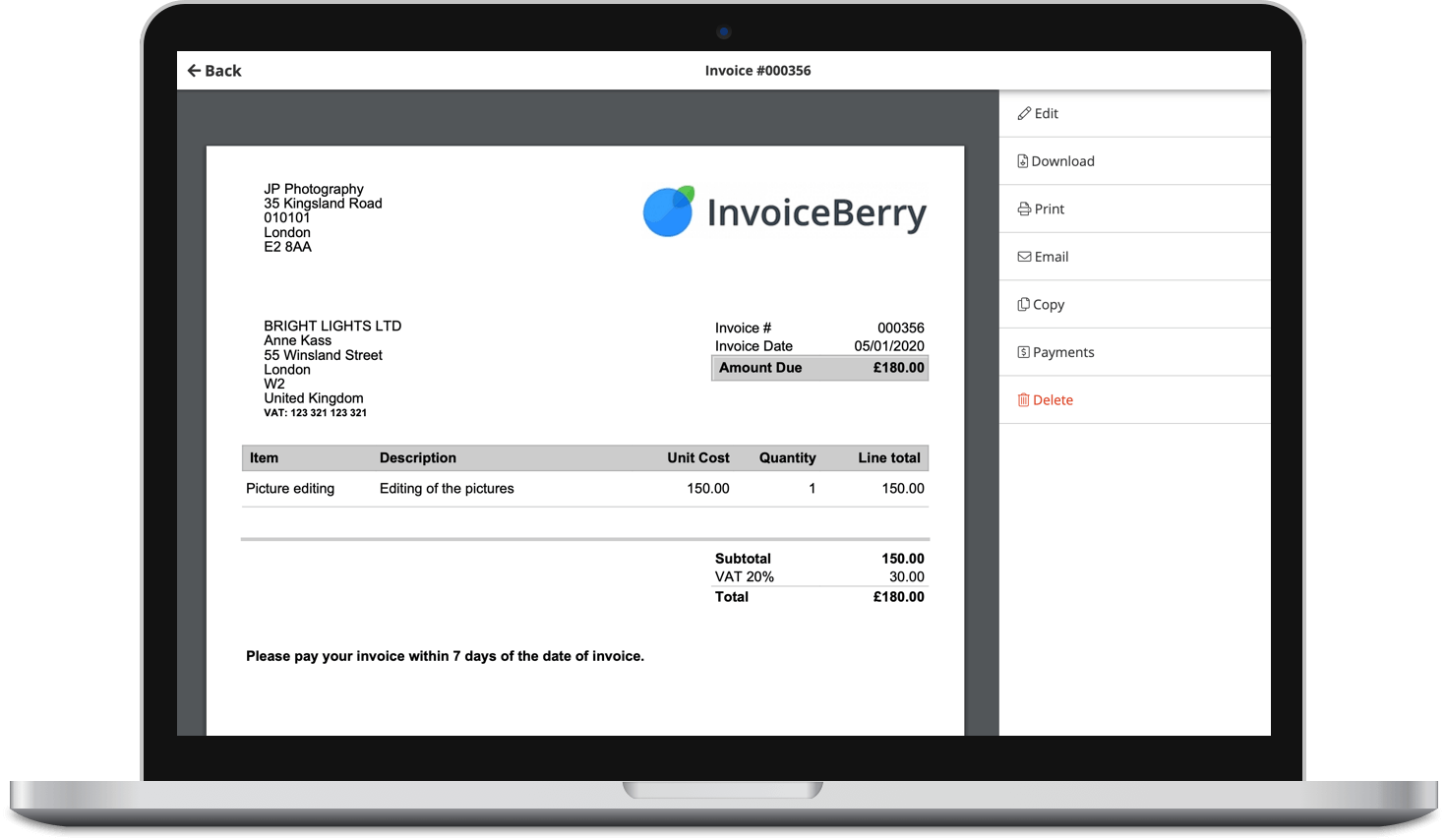 Send professional-looking invoices
Accept online payments with ease
Keep track of who's paid you
Start sending invoices
In fact, with ecommerce set to reach $75 billion in Africa by 2025, the Nigerian startup scene is set to boom and one worth watching.
Today we'll look at 15 of the hottest Nigerian startups you should be watching.
Category: Ecommerce
Founders: Jeremy Hodara, Sacha Poignonnec, Tunde Kehinde, Raphael Afaedor, and Leonard Stiegeler
Founded in 2012, Jumia is an e-commerce startup pushing to be Africa's Amazon. The startup now has locations in 11 countries across the continent, with a staff of 1500 people.
The company delivers to all the 36 states of Nigeria, and has driven down its delivery time from a week on average to 1-5 days. It's also set up the first ecommerce academy in Nigeria, known as the Jumia Academy, which helps young entrepreneurs build up their own startup ideas in Nigeria.
Category: Ecommerce
Founder: Sim Shagaya
Competitior to Jumia, also having been founded in 2012, Konga is known as Nigeria's largest online mall. The company's mission is to become the commerce and trade engine in Africa.
Konga offers goods in various categories, and also offers a third-party online marketplace.
As of 2014, Konga is valued at approximately $200 million.
Category: Ecommerce
Founder: Olumide Olusanya
Gloo.ng is an online retail service that does direct doorstep delivery of supermarket goods. Founded by a retired Nigerian doctor in 2014, the startup's aim is to become Africa's largest online supermarket.
The startup has reported revenue of $1 million and has expanded beyond ordinary grocery items to household appliances and pharmaceutical products.
Category: Education
Founders: Ogunlana Olumide and Chukwuwezam Obanor
Prepclass offers customized learning programs for Nigeria's students. They have different programs, ranging from in-home tutoring to online test prep.
Students are able to take practice tests to help them prepare for the online or paper tests such as JAMB, WAEC, NECO, or GCE. They also receive personalized feedback from the practice tests to help them on exam day.
The startup really got its begging after winning Nigeria's 2014 TechCabal Battlefield.
Category: E-Commerce
Founder: Sim Shagaya
Launched in 2011, Dealdey is a daily deal website that provides activities and products for buyers in Nigeria.
Dealdey supports local companies and helps pass on the savings to their customers. Similar to Groupon, Dealdey is one of Nigeria's large ecommerce leaders. The company lists more than 1 million users and 20,000 verified listed business.
Category: Ride-Sharing
Founder: Damilola Teide
This Nigerian ride-sharing platform was started in June 2015. With the difficulty of car ownership in Nigeria, drivers can earn money by giving rides to paying customers by driving city-to-city routes.
Much like Uber, GoMyWay allows drivers to earn cash while offering passengers more options at lower prices.
The service claims 30,000 seats already offered and more than 4000 users so far.
Category: Property
Founder: Godwin Ani
Lands.ng is an online marketplace with the sole purpose of listing land and any associated services in the country. The service hopes to address the Nigerian lands market, where only 25% of the landmass has been developed.
Lands.ng has more than 1.5 million plots of land on its site and works with enquiries from more than 12 Nigerian states.
Category: Ride-Sharing
Founders: Quek Siu Rui, Marcus Tan, Lucas Ngoo
Afro, formerly known as Afrocab, is a tech startup that's focused on the ride-sharing/taxi-hailing industry.
After a slight loss against Uber, Afro's developers focused on creating a more localized product. They came up with the idea to let passengers pay in cash and be able to negotiate their prices.
Category: Gifts
Founders: Adeoye Ojo, Babafemi Lawal and Olaoluwa Samuel-Biyi
Although gift cards do not have a particularly long history in Nigeria, the gift card app SureGifts has placed its bet that there is a market just for that. SureGifts' gift recipients would be allowed to choose what they receive as gifts, which is the service's main strength.
It has developed other services, such as aid and remittance, and recently expanded into Kenya.
Category: Mobile/Advertisement
Founder: Simeon Ononobi
MyAds is as rewards service that allows users to receive rewards just by viewing advertisements. The user views ads on their incoming call mobile phone screen and earns points. Those points are then converted into different types of rewards, such as airtime, coupons, and discount deals.
The startup has already launched as well in India and plans to offer the service in locations across Africa.
Category: Mobile/News
Founder: Corbyn Munnik
Launched in 2016, the Sliide Airtime app displays is both a news and rewards service. Users can read news and gist directly from their lock screen without having to enter into the actual phone.
The reward part comes from the fact that users earn free airtime each month for using their own phones.
Category: Entertainment
Founders: Jason Njoku and Bastian Gotter
Irokotv is a web platform that shows on-demand paid-for Nigerian films. It is most similar to Netflix, as users get instant access to more than 5,000 Nollywood (Nigerian Hollywood) films.
Launched in 2011, the company has grown very strongly and is now the world's largest digital distributor of African movies.
The company now has offices in London and New York, as well as a business hub in Johannesburg.
Category: Technology
Founder: Opeyemi Awoyemi
WhoGoHost is a web hosting company based in Nigeria with more than 7,000 domain names hosted on its many servers.  Founded in 2007, the company has grown to be one of the top 3 web hosting companies in Nigeria.
The company has more than 15,000 active domains in its services and has plans to increase that further.
Category: Hotel/Travel
Founder: Mark Essien
Started in 2012, Hotels.ng is an online travel agency that specializes in helping users book hotels inside Nigeria. The company also provides hotel reviews and recommendations, and provides comprehensive support for clients through the booking process.
Hotels.ng is planning to cover 90% of the Nigerian market and half of the African market within the next three years.
Category: Mobile Gaming
Founders: Zubair Abubakar and Bayo Puddicombe
ChopUp is a leading mobile gaming company founded in Nigeria in 2012 which builds locally relevant games for mobile. The startup aims to create world-class mobile games that are designed specifically for the African market with relevant African themes.
Its flagship game series, Danfo, already has 700,000 gamers in its base and adding many each day.
Did we miss any other great Nigerian startups? Let us know in the comments below?