What e-mail address does my customer see when sending an invoice? [Invoiceberry video]
Written by Uwe on April 19, 2013
What e-mail address does my customer see when sending an invoice?
1. Go to your Invoices page
Try our online invoicing software for free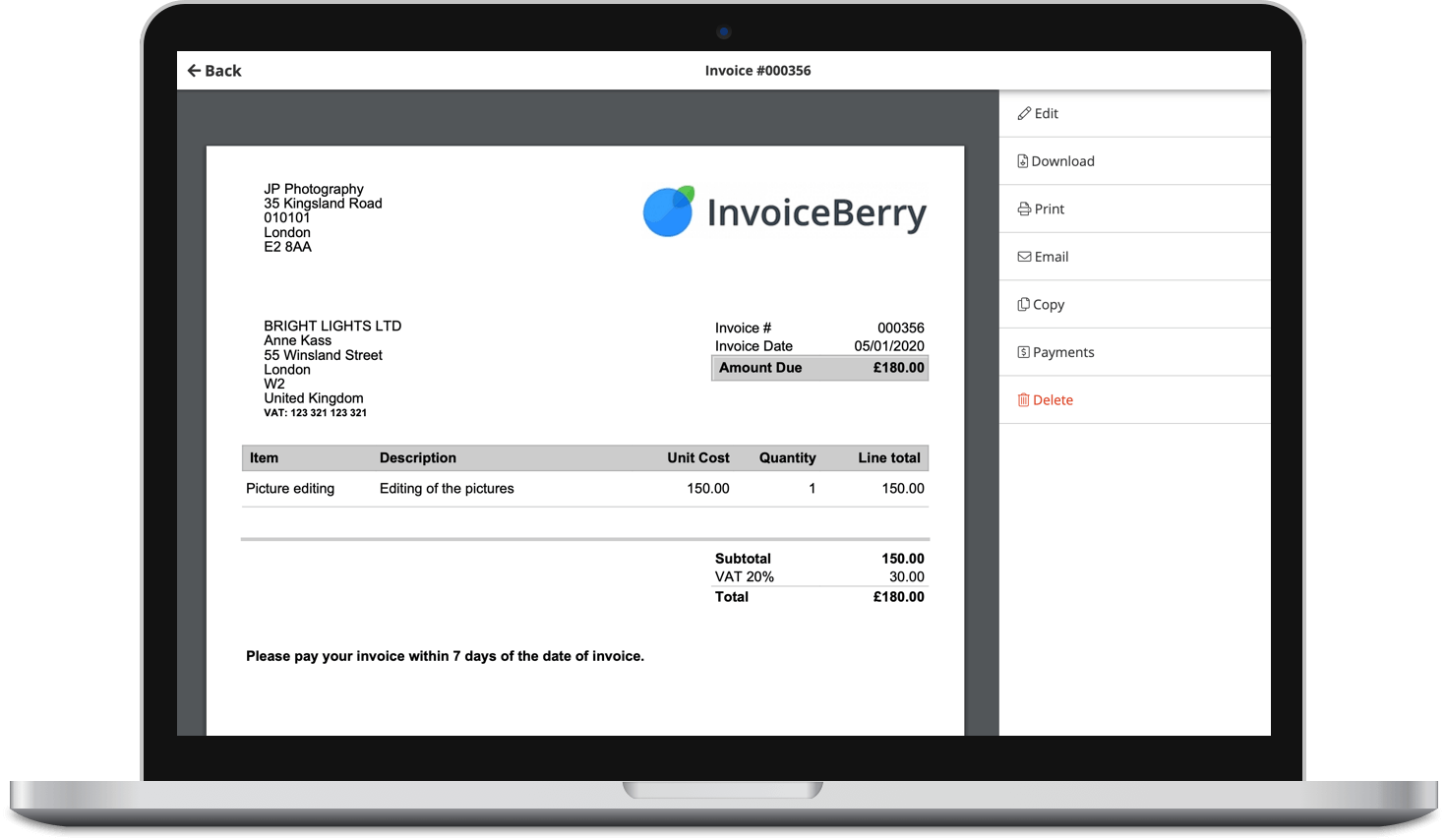 Send professional-looking invoices
Accept online payments with ease
Keep track of who's paid you
Start sending invoices
2. Click on more options…
3. And then on E-Mail invoice
4. This is how you can email an invoice to your customer
5. But what e-mail address does your customer see?
6. Go to your Settings page
7. Click on E-Mails
8. Here you see the e-mail address which your customers see
9. It is the company owner's e-mail address, which you can change in the Personal Settings