How to Start Your Own Flooring Business
Written by Bernard on February 22, 2017
The flooring business, as with any business tied to the housing industry, suffered severely from the Great Recession. This is true for most other businesses in the world, and just as much, the flooring industry is bouncing back healthily.
All the numbers are looking up for the flooring business. The average selling is up $1.11 per square foot in 2015. Even better, flooring sales in 2015 reached their highest levels since 2007.
Try our online invoicing software for free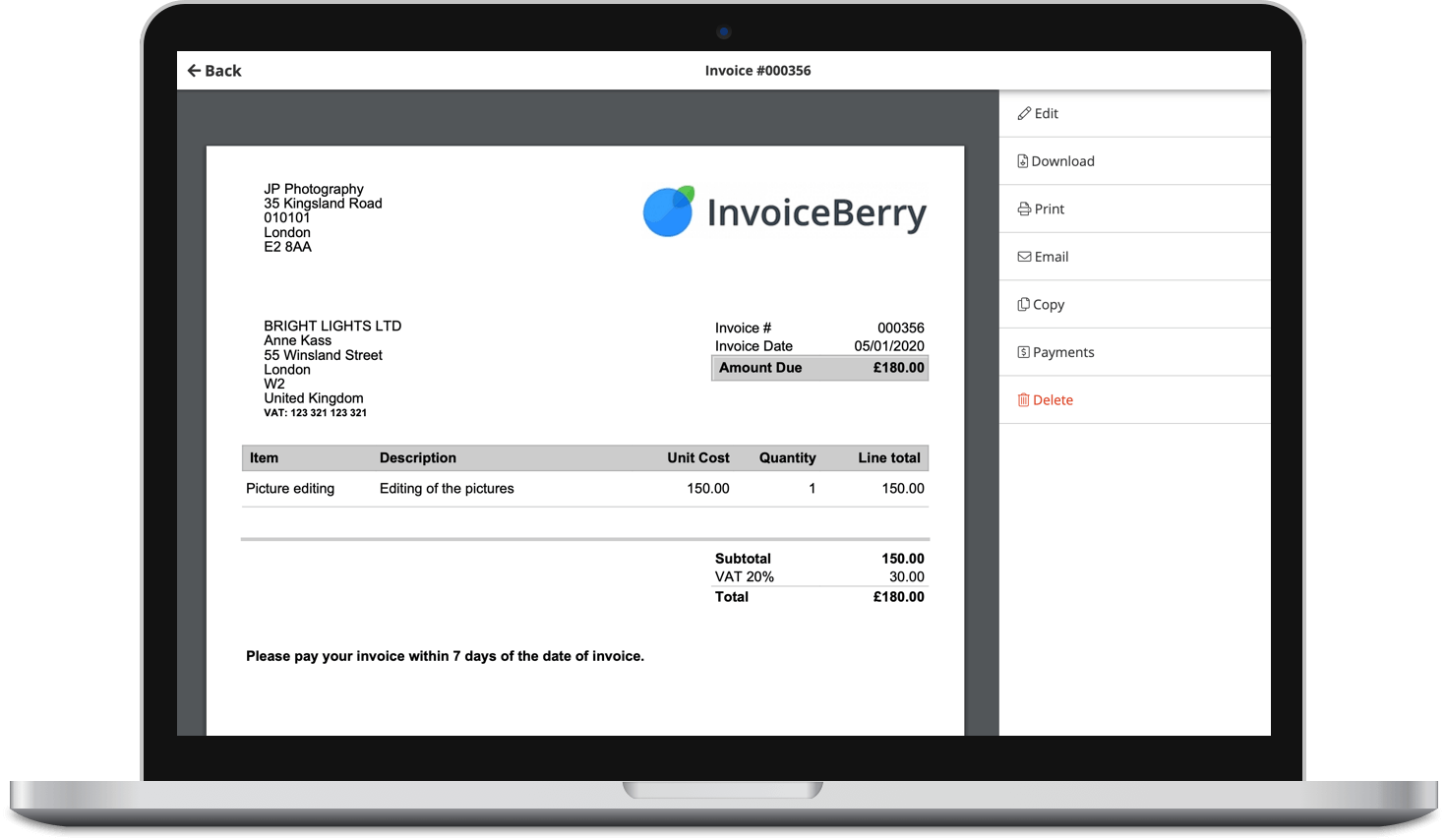 Send professional-looking invoices
Accept online payments with ease
Keep track of who's paid you
Start sending invoices
What do flooring contractors do?
Flooring installers or contractors measure, cut and install different types of flooring in their clients' homes or offices. The usual types of flooring include linoleum, marble, wood, carpet, laminate, tile and others.
They also have to remove the previous or older flooring, lay down and level subfloors, and then install the new flooring based on the location's design.  Many flooring contractors work with the construction and building market, and many others are independent contractors.
If you've ever considered getting into the flooring business, now would be a great time. The market is on an upswing and housing is growing at a good pace again.
---
The economy in general is on an upswing and housing is growing at a good pace again—great news for the flooring industry.
---
Even more, homeowners who at one time were fearful of the economy didn't spend much on home renovation. Now, however, with fears subsiding and the economy growing, renovations are back in swing again.
However, before you start your flooring business, you'll need to find out first how to start your business.
You'll also need to look at what your legal and insurance requirements are, what skills you need, the prices you should charge, and most importantly how to find your new flooring customers.
In this guide we'll look at the following sections. You may skip to any section as you please:
I. The Advantages and Disadvantages of the Flooring Business
As with any industry, there are some important advantages and disadvantages to the flooring business. In order to be fully prepared, it's important that we go over these first.
1. The Advantages
Of course, the advantages are the most emphasized, and for good reason: they're quite amazing.
You'll be independent
As a self-employed floorer or a flooring business owner, you'll have all of the freedom to determine your business. You won't have any person to answer to, and you'll be free to choose the jobs you'd like to work on.
You'll also get to decide when you want to work, and there won't be any bureaucracy to deal with. Even better, you can try as many or as few things as you'd like without having to get approval first.
You won't be stuck in an office
Flooring is a physical job. You will be able to get out and interact with people every day. You will be helping them to determine how to best beautify their home—hardwood, carpet, tiling, etc.
You'll also enjoy lots of physical activity, which is a much healthier alternative to sitting around in an office all day.
You don't need any formal training
In order to become a flooring installer, you actually don't have to have any formal education besides a high school diploma. However, it is usually best to have some experience before going into business by yourself.
You could earn a great income
As we mentioned above, flooring earned almost $20.5 billion in the US alone. The industry is growing well and there's lots of opportunity for fantastic income. As long as the housing market continues to grow and recover, there'll be income for you.
Even better, you can expand your business by hiring employees and working multiple houses simultaneously.
2. The Disadvantages
And now for the bad news. On the flipside of what was mentioned above, there are also a few disadvantages to the flooring business you should be aware of.
You'll have lots of stress
One of the downsides of being self-employed is that you have to make all the decisions—and accept all the consequences.
You'll also have all the responsibility for your business—the marketing, customer service, IT—that you wouldn't normally have if you were an employee.
It is physically challenging
Although there are lots of benefits to physical activities, it can also be hard on your body. It is also very likely that you'll be working a bit longer than usual (when you're not on salary) and so you'll often stretch your body's capabilities more than you should.
If you're not careful, you could end up hurting yourself, especially if you are older.
There's a risk of injury
Related to the physical injury is the fact that you'll be working with some machinery, which increases the risk of injury.
You'll need to use saws, hammers, sanders, shears and knives, and if not handled properly, there could be an accident.
Your salary will be unstable at first
This is true for most self-employed people—the beginning months can be the hardest while you're trying to establish a reputation and find clients. This can be hard, but there are some things you can do to get your name out there faster.
We'll look at those in the "How to Get and Grow Your Customer Base" section further below.
II. Your Business Basics
Now that you've looked through the advantages and disadvantages of the flooring business in general, let's get into some work. These are the fundamental aspects that will make your business successful—the foundational structure necessary for any good business.
We'll look at the all-important business plan, the insurance and legal things you'll need to take care of, the skills you'll need and of course the software and apps that will make your job easier.
1. The Flooring Business Plan
Although it seems archaic, business plans are in fact very important for any business. Put simply, a business plan helps you map out how you want your business to be.
One common myth is that the business plan is only for larger businesses or if you need investors. However, this is just not true.
Although it is often used in those situations, it's actually primarily for you, the business owner, and your business team. It helps you to get on the same page about the direction you want your business to head in.
It also helps you to get together on a common mission and be clear on the roles and responsibilities of each person.
In that way, it's very important for any business.
Although the length of the business plan depends on the business, they should all have the following sections:
Executive Summary, which emphasizes your business plan strengths (it's highly recommended to do this last after you're sure of your plan)
Business Description, which reviews the most important aspects of your business
Industry and Competition Overview, which looks at the flooring industry, growth, trends, competitors, etc.
Operations and Management Plan, which reviews how your business operations will take place in trying to achieve its goals
Product/Service Description, which discusses the benefits and innovations that your service brings
Marketing Strategy, which goes over how you'll get your service into the market, and it will include the price, promotion, distribution, and sales potential
Financial Projections, which is where you'll determine the profitability of your business
To help you with creating your own strategic business plan, read our complete 8,000-word guide by clicking here.
2. Prices
Flooring contractors generally price their services competitively. They understand that homeowners will be calling around and therefore will have a few contractors' prices. Flooring contractors make anywhere from 3-7% net profit on their jobs.
When you are setting your prices, there are a few factors to be aware of. These include the materials that you'll be using for the job, as well as the cost of the installation. For example, for hardwood flooring, it's important that a subfloor be installed first. This can come to a cost of $1.20 – $1.40 per square foot.
For the actual installation price, flooring contractors should consider
their reputation and/or experience
the value of the home and the immediate area cost of living
the market value of professional, quality installation services
the size of the job
an extras or oddities that will add time and expenses
These points can generally be gleaned from the quote/estimate performed at the home. Below is a table based on the average costs of different types of flooring.
| | |
| --- | --- |
|          Type of Flooring Installation |       Average Cost |
| Carpeting | $1,498 |
| Ceramic or Porcelain Tile | $1,588 |
| Laminate Flooring | $2,816 |
| Natural Stone Tile | $1,830 |
| Vinyl or Linoleum Flooring | $357 |
| Wood Flooring | $4,240 |
3. Software and Apps for Your Flooring Business
There are many different types of software and apps that flooring contractors will find very useful. These cover a wide range of topics, from on-site work to taking care of your business finances.
This is a fantastic app that helps you saves measurements on top of your photos. All you need to do is take a picture of a section of the floor or anything at all. The app allows you to place your measurements right onto the picture. No more writing measurements down on paper or depending on squiggly lines.
Taking care of your business financials is your most important job right after your main job. InvoiceBerry helps make it easy by allowing you to store your clients' details online and create and send an invoice in about a minute.
This is a fantastic app that lets you use five tools: a plumb bob, bubble level bar, surface level, steel protractor and steel ruler.
This is great if you don't want to lug around all those small tools with you. You'll have your phone with you anyways, and this will make it extra handy.
Make it easy for your customers to pay you. Square is a credit card app that allows your customers to pay for your services with their credit cards. This is very efficient (no slow bank transfers) and convenient.
III. Your License, Skill and Insurance Requirements
Here we'll look at what kind of statewide or national documentation you need to legally run your flooring business.
1. Licenses
In the US, whether you need to have a license in order to work as a flooring installer depends on your state.
For example, in Michigan's occupational code, their requirements for work that needs to be licensed is very broad. If it is found you needed to have a license, then you will be fined. There is, however, an exception for jobs under $600 in value, as well as an exception to work as a subcontractor unlicensed.
In Florida, on the other hand, flooring does not require a license.
For a full list of US states that require licenses, you can click here.
2. Knowledge & Skills
In order to get started as a flooring contractor, you don't need to have any formal education. Your basic high school diploma is enough to get you into the door. However, in order to advance in your career, other types of training will be useful.
On-the-Job Training
Most flooring contractors will learn the skills they  need on the job during a short training period. They initially work as helpers for more experienced workers and are given the simpler assignments. As they gain skills, however, they are handed larger jobs and given more advanced tools.
Flooring contractors may advance to other positions in the industry, such as the crew supervisor, a cost estimator, or even a salesperson.
Become an Apprentice
Not all flooring niches are equal, however. For tile and marble flooring, you will usually be required to attend formal apprenticeship programs. These are usually sponsored by larger companies.
These programs can take from 2 to 4 years with technical instruction (140 hours) and paid hands-on training (2000 hours) under experienced installers. For these flooring niches, you will usually need a high school diploma, as well as have a driver's license or other reliable transportation.
Get Certified
There are certification programs for flooring contractors. Certified Flooring Installers provide day-long or 1.5-day training courses for various topics.
These courses are on topics anywhere from residential and commercial carpet training to resilient residential training. All of these courses have entry requirements of 2 – 4 years' minim experience.
3. Insurance
Because you're working on renovating or creating people's homes, you'll definitely need some types of insurance. Of course, the ones that you need depend on the area that you are living in, so here are the basics.
Public Liability Insurance
Public liability insurance is an important must-have not just for flooring contractors but also most other similar trades. This type of insurance helps to protect you in case someone is injured or the property is damaged directly because of your activities.
Policies for general liability insurance cost from $361 – $839 per year.
Workers' Compensation Insurance
If you have or will have contractors, employees, casual or temporary workers, you'll be required to have workers' compensation insurance in the US or employers' liability insurance in the UK. This type of insurance will help cover claims from workers that have been injured or fallen seriously ill as a direct result of working for you.
Policies for workers' compensation insurance can range from $2,243 – $4,661 per year in the US.
Other types of insurance
Two other types of insurance worth considering are personal accident insurance (UK), which will help cover you if there is an accident on-site.
Another type of insurance is commercial auto insurance (US). This can help cover you if you are involved in a car accident on the way to work. This insurance comes to roughly $1730 – $1880 per year.
IV. How to Get and Grow Your Customer Base
Now that you've got it all settled (theoretically), you'll actually have to go out and get your flooring business customers.
Although flooring is a physical business, that does not mean that there aren't other parts to the job. Most specifically, because you'll be working for yourself, you'll need to take care of  many things, including the marketing.
Passivity is never a good marketing strategy. Waiting for your customers to come to you is never a good marketing strategy.
There are, however, many great marketing strategies that can work to help you get new customers.
1.Traditional Marketing
The traditional marketing strategies are tried and true—and many are still effective.
Join associations
The first method is to join different associations to help get your name out. These include flooring, contracting, residential and commercial associations. This will serve as more than just a way to socialize.
These associations are often the first to hear about a job, big or small, and may be able to help you get one.
Create promotion materials
Another way is to create physical promotional materials, such as flyers, brochures and even business cards.
Your promotional material should include samples of your work, before and after pictures, and a list of your services. It should also include your contact details and other important information.
One of the best ways to get customers is to ask for referrals from friends, family or any former customers that you may have. They will help you to get the world out, and you may get at least one job lead from each.
Network
Lastly, you should network with people in related industries.
For example, if you can establish a good business relationship with an interior decorator, she will call you when her customer needs to redo his floors. You can even offer small discounts for her clients or incentives for her for each successful client that she refers.
2. Social media marketing
Social media has taken over the business world in unforeseen ways. One of those is in the field of marketing, where almost every business needs to have an online presence.
However, just because the big companies use social media doesn't mean it's expensive. In fact, it's actually free. It costs you nothing besides a little time to set up your business Facebook page. There you can list your hours, contact information and other things that will be necessary for potential clients to know.
On your page you can also include photos of your satisfied customers or their finished floors. This will be great, visual testimonials to your skills and quality services. This is especially true when you consider that most people now go online for reviews before they make a purchase.
You don't even need to commit too much time to it. Just a few minutes each day to reply to comments or questions on Facebook is more than enough.
There are many more things we can say about social media for small businesses—in fact, we have said them. You can find more in-depth information and analysis by downloading our free ebook The Ultimate Guide to Social Media for Small Businesses and Freelancers here.
To sum up…
The flooring industry is growing steadily again after the Great Recession. The advantages to the industry are:
you'll be more independent by working for yourself
you'll be out and about, not stuck in the office
you won't need to get any formal education
you can earn a potentially great income
The disadvantages to the industry are:
you'll have lots of stress that comes with owning your own business
you'll have to do a lot of physical work
there's a considerable risk of injury
you'll have unstable salary at the beginning
In order to get your business started, you need to cover your basics first, including:
a strategic business plan
a well-thought out pricing strategy
the necessary software to help your business
In addition to that, you'll also have to take care of the necessary documentation, such as:
the types of insurance you should have and should consider
licenses you need in order to run your business
the knowledge and skills you should earn
Lastly, with all your basics covered, you need to work on getting and growing your customer base using:
traditional marketing, such as flyers, pamphlets, and referrals
social media marketing, such as your Facebook page
With these tips and advice, you'll be well on your way to establishing a strong flooring business.