5 Important Facts About Invoices
Written by Bernard on February 20, 2017
Invoices are an important part of any business. It is one of the main ways that businesses can improve their cash flow.
However, it isn't just for business. It's important for anyone legally selling products or services. This includes freelancers, independent contractors, sole proprietors and the self-employed.
Try our online invoicing software for free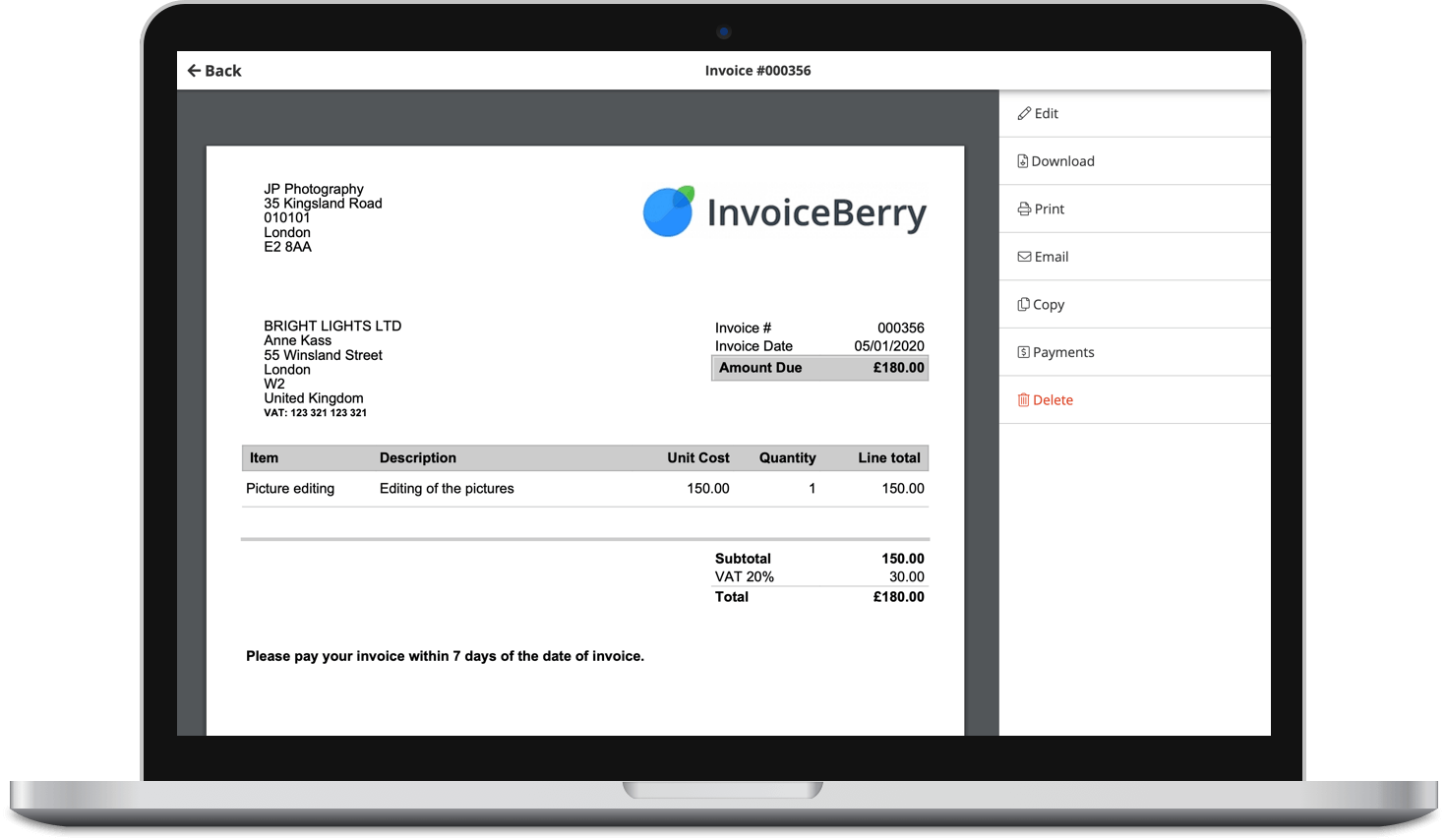 Send professional-looking invoices
Accept online payments with ease
Keep track of who's paid you
Start sending invoices
There are, however, many things that may be unknown about invoicing. Today we'll look at 5 of the most important facts about invoices.
Purchase order or invoice?
There are some very important differences between invoices and purchase orders. Although they are often confused, they are quite different.
Firstly, and the most important, is that an invoice is created after the purchase order. A purchase order is used to order goods or services from a supplier.
An invoice, on the other hand, is a document that is used to let the buyer know that payment is now due for goods and services already delivered.
This is only some of the important differences between the two, and you can read here for more differences.
Online invoicing software is better
Many people in the world still use paper invoices. In fact, the US federal government  uses paper invoices for about 60% of its invoicing processes.
With a total of 19 million invoices per year, that's a lot of paper.
Others love to use templates that they download. Although these have their benefits, they are nonetheless inefficient.
Paper or invoice templates require you to constantly look for customer details every time that an invoice has to be sent.
Invoicing software allows for you to store all the information on the cloud. Even better, it can be accessed anywhere, so you can send invoices from anywhere.
E-invoicing is increasing
Throughout the world, the use of e-invoicing is increasing at a steady pace.
As we mentioned above, with 60% of the US government's invoices being traditional, that means that already 40% is e-invoicing.
In fact, the 2012 Global E-Invoicing Study found that 73% of survey respondents had used e-invoicing in some form, a 14% increase from 2011.
There's a great reason for that: the US treasury has estimated that the government alone can cut costs by 50% just by using e-invoicing. That's an annual savings of $450 million which can be used for more important functions.
The faster you invoice, the faster you get paid
Invoicing is important for your payment. Without an order for payment, clients won't be able to pay you.
This is because most clients are big enough for accounts payable processes, meaning you have to go through that system.
Because these processes can be so rigid, it is advised that you submit your invoice as soon as possible in order to get it processed as soon as possible.
This is another check for online e-invoicing software, seeing as by using it you can create and send your invoices in just a minute.
Polite email reminders get paid faster
Chasing your late payers is a very important part of getting your invoices paid faster.
However, one thing that most people may not realize is that, instead of being very strict in your email, it is actually better to be polite.
It's been discovered that using polite language can cause your invoices to be paid faster by 5%. That may not be a huge number, but it is an important number.
It is also important for another reason: you want to keep a professional, continuing relationship with the client. Being polite is very crucial to that long-lasting relationship.
We have much more great tips here for how you can get paid faster.
The world of invoicing is constantly evolving. With greater advances in technology, there will be greater changes in the accounting, invoicing and billing industry.
Be sure to stay tuned to InvoiceBerry Blog for more useful information.