Should You Outsource HR? 3 Things You Need to Consider First
Written by Bernard on August 07, 2017
There are many aspects of the business that small business owners have to spend their time and money on. These activities that don't generate revenue are important for the business and employees to work successfully, but they can be a drain.
That's why many small businesses now consider whether they should outsource HR. HR (human resources) is a crucial part of any company, no matter the size, as it takes care of all the legal and company issues concerned with employees.
Try our online invoicing software for free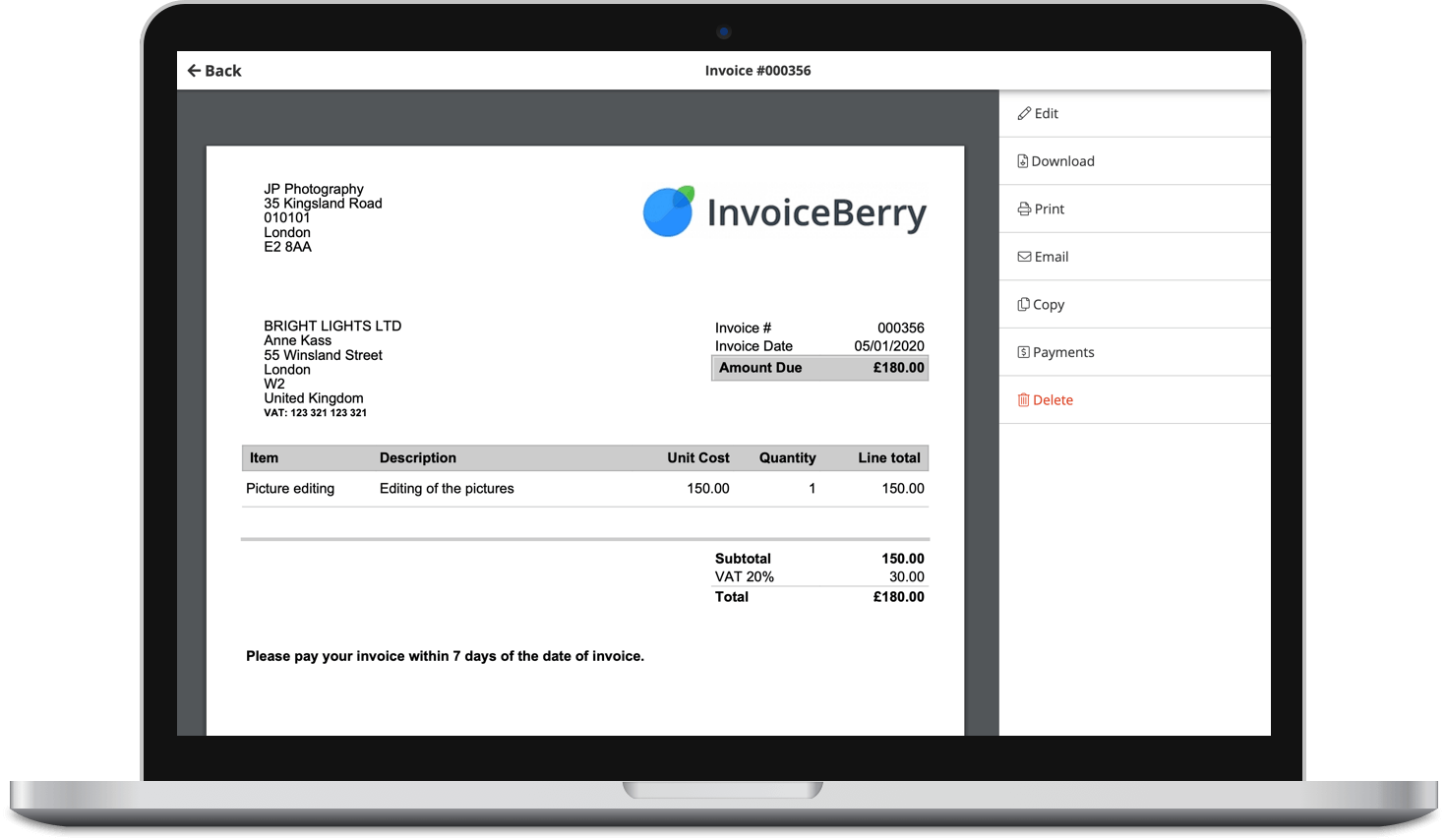 Send professional-looking invoices
Accept online payments with ease
Keep track of who's paid you
Start sending invoices
However, it can take a lot more time than most people consider, which is why they often find themselves swamped with the issue.
Many owners then wonder if there's a way to get all the benefits of HR (and even more) but without having to spend all that time and energy on it. Luckily, there is.
Outsourcing has really taken off in the last few years (and decades) in such things as accounting, bookkeeping and VAs. However, you can also outsource your HR.
But before you decide to jump on that idea, there are a few important things you should consider first.
Why you should outsource HR
Outsourcing your HR can bring you quite a few benefits, depending on your business and your size. Nonetheless, there are usually three main advantages.
1. Access to skills and knowledge
When you outsource HR to an experienced HR company, you will be using the services of people that live and breathe HR. They dedicate all their time to thinking about and improving their HR processes, and they usually have many years and decades' experience.
That is much better than you or another team member can do, and they'll be able to do their work more efficiently.
2. Greater quality support
Because of their greater experience, they'll be able to handle questions and problems much more effectively.
If any issues come up, they'll be able to offer fantastic quality support, compared to any in-house team. They'll know what to do, when, and how long it would take, meaning you can trust they'll handle it and that you can go back to focusing on the core of your business.
3. Savings
Lastly, outsourcing is always cheaper than having someone in-house in a few different ways. It's easier to hire someone on a pay-as-you-go basis or for a fixed monthly fee than to have a full-time employee (and all employee costs).
Secondly, if you are putting HR responsibilities on a team member who already has other responsibilities, it can be draining. HR takes time, patience and knowledge and it also requires dedication. That team member will not be able to either responsibility very well, which is ineffective.
Questions you need to consider before outsourcing HR
Now that you know that outsourcing HR is an important task, you will need to get some questions out of the way first.
1. What is the size of your company?
Determining the size of your company first will help you determine whether you should outsource HR.
For the most part, if you have fewer than 50 employees, then it makes more sense for you to outsource HR. Companies of this size rarely need to have an entire HR team, and often have one person responsible for employee issues.
The services of the outsource HR company will be most beneficial for companies at this size, as the costs won't be too high.
2. What exactly do you need to outsource?
Determining what an outsource HR team can do for your business will be easier if you know exactly what you want from them.
Many of these normal tasks include dealing with the legal requirements for your employees such as policies and contracts.
Beyond that, it will also include issues of employee relations, such as claims of discrimination or sexual harassment, dismissals, redundancy and grievances. You can even use the outsource HR person to only support your own HR person whenever larger issues (such as legalities) arise.
3. How much are you willing to pay?
Determining the answer to #2 above will help you to decide on this question.  Nonetheless, you'll have to decide on the costs for outsourcing your HR.
These cost of the outsource HR service will depend on what level of outsourcing you need. If you want assistance on a specific project, then the HR provider will give you an estimated cost or a range of costs.
If you need the HR company to deal with your business on a day-to-day basis, then you will probably be paying a monthly retainer or fixed fee. Again, the fees will be based on a few factors such as number of employees, complexities of the task, and others.
Lastly, if you just need an outsource HR person to come on a pay-as-you-go or "emergency" basis (where you definitely need someone for one specific task or question), then you'll be paying by the hour.
The last one may be fine if you have few HR requirements, while the monthly fixed fee is best for the overall small business.
With these questions, you will be able to find a great HR company in whatever area. You will see how much more time and energy you have left over after outsourcing your HR to really focus on growing your business.
Good luck!