Amazing New Halloween Invoice Templates
Written by Bernard on October 17, 2016
Just in time for Halloween!
InvoiceBerry is proud to present our brand new fun and scary Halloween invoice templates. These templates are made for you to quickly, easily, and happily send out Halloween-themed invoice templates to get in the Halloween spirit and give your recipients some joy.
Try our online invoicing software for free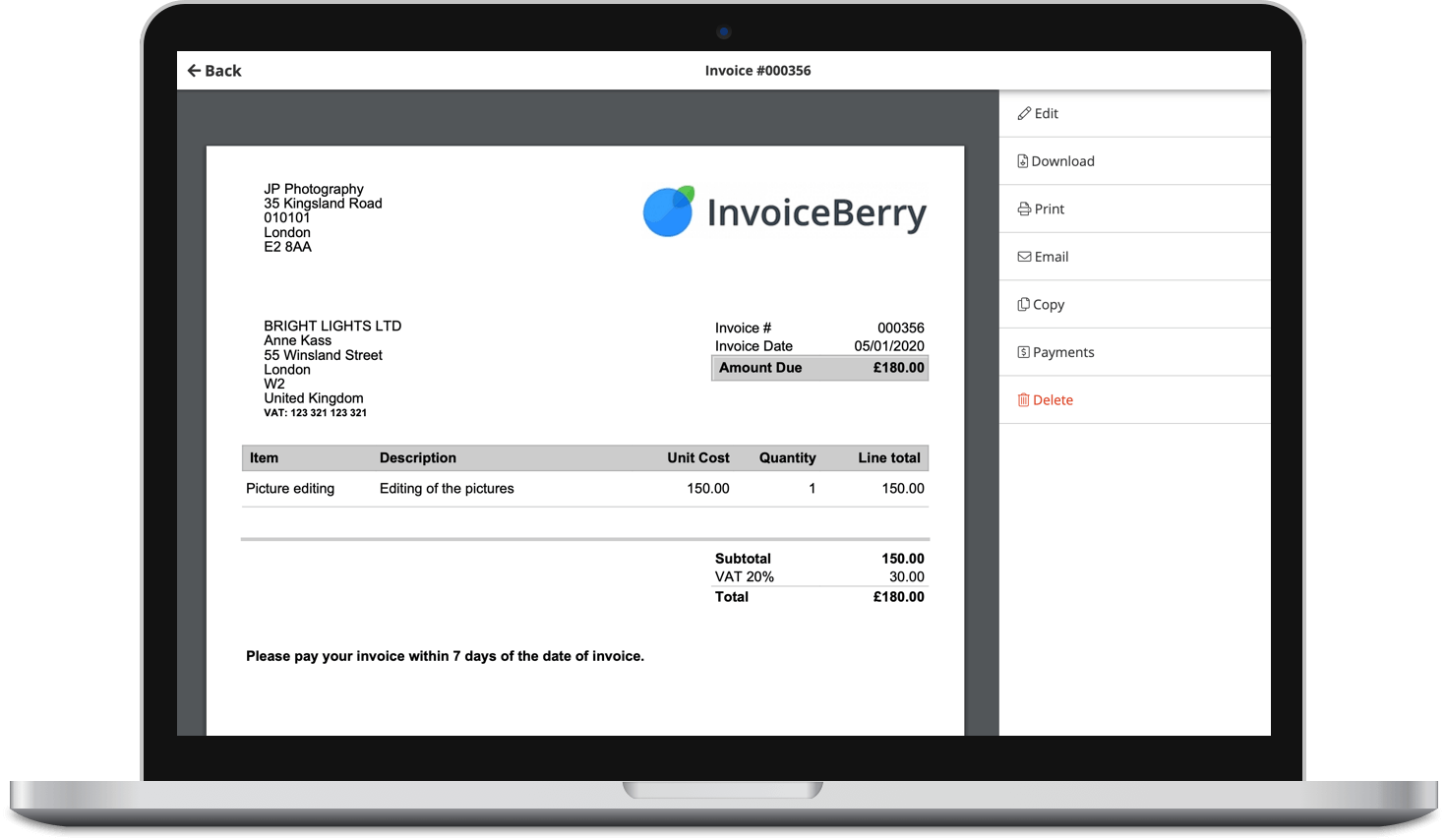 Send professional-looking invoices
Accept online payments with ease
Keep track of who's paid you
Start sending invoices
They are available in three formats: 1 Photoshop PSD file, 1 InDesign INDD file, and 2 PDF files. All of these are great formats to edit your Halloween invoice templates in.
From the Cornfields
Our first Halloween invoice template is named From the Cornfields, and it's great for presenting a more serious, although still light, Halloween mood.
Night of the Living Invoice
Our second Halloween template is called Night of the Living Invoice and it's more suited for quite a light, cartoonish Halloween style. It has a fun jack o'lantern, owl, and zombies rising from the grave.
Highly Customizable Halloween Invoice Templates
Both the InDesign and Photoshop files can be heavily customized. You can change the logo, text, font, colors, resize anything—however you want.
For the PDF files, we've included easy, editable boxes so you just need to fill in your details. It even does the calculations for you!
These files are both light and fun, and even a little scary. You can show off your humor and professionalism at the same time. Even better,  your invoice recipients will definitely remember you.
At InvoiceBerry, we aim to help small businesses and freelancers succeed in any way we can. That's why we've created our simplified invoicing software. This is meant for those people who want to quickly, easily and accurately create invoices and track their expenses. No fuss, no worries.
That's also why we've created these Halloween invoice templates. Just download them, edit them, and print them off or email them. That's it.
You can also check out our other list of great Photoshop, InDesign, PDF, GIMP, Word, Excel and Open Office templates.
We hope you enjoy these templates as much as we enjoyed creating them. So don't wait—download them today!