24 Best Windows Phone Apps for Small Businesses in 2016
Written by Alla on September 28, 2016
With Windows phones not being the most popular among mobile users around the world, there's no surprise that not so many apps are available.
However, if you are a Windows mobile customer, you still need apps to help your business succeed. Here's a list of the best Windows phone apps out there in the Microsoft Store.
Try our online invoicing software for free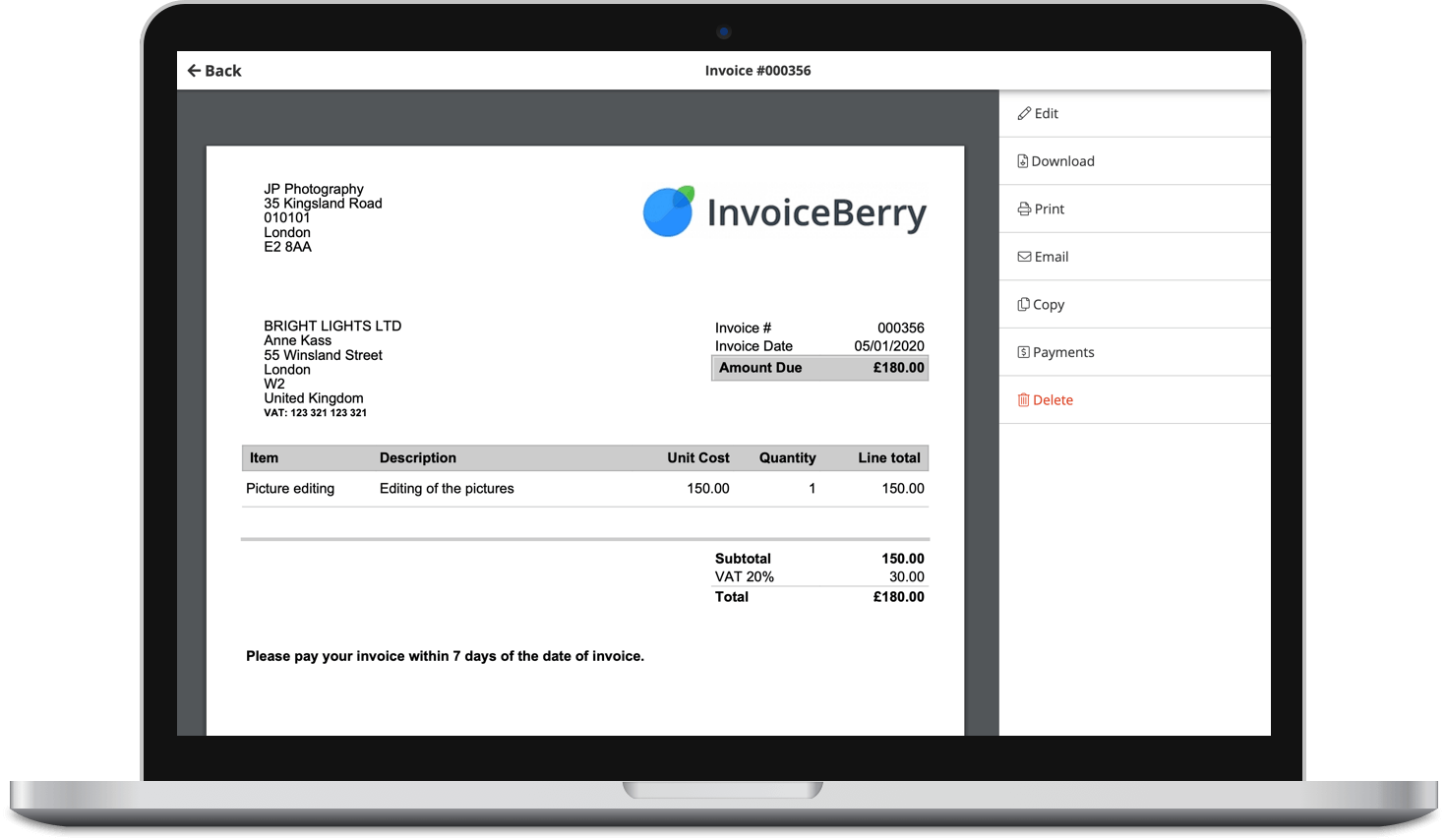 Send professional-looking invoices
Accept online payments with ease
Keep track of who's paid you
Start sending invoices
Document Management
1. OneNote is a digital notebook to organize your notes and ideas across all possible devices.
2. Read ebooks and documents with Tucan Reader.
3. Excellent PDF Reader will interact with your PDF documents.
4. Office Remote will control your Microsoft Office package on your PC from your Windows Phone.
5. Pages Manager sorts out and keeps your Facebook pages organized.
6. Share all your content on social media with only one Sharit app.
7. Effortlessly view and manage all your data and KPIs with Microsoft Power BI.
8. Briefcase is a very good, thought-free file manager application to sort out your local or OneDrive files.
9. Poki for Pocket saves your links and pages to read and review later.
10. Kicknotes is a simple note-taking and to-do list app.
Productivity
11. With an advanced Chronos Calendar + you'll be able to sync all your meetings and events in one place and customize the interface as you wish.
12. Manage your tasks easily with Taskify.
13. With Another One your notes will be taken with style and kept safe.
14. Money Wallet will keep track of your finances and sync expenses across various devices.
15. Storage Cleaner helps you delete all the temporary and junk files when you're running out of storage on your Windows Phone.
Security
16. AppLock hides pictures and videos that you don't want others to see.
17. Secure cloud storage MEGA Privacy encrypts and stores your data.
18. Enpass will manage all the passwords and also help you create new ones.
Knowledge Delivery
19. WolphramAlpha is an advanced knowledge engine which will generate geeky reports for you.
20. As there's no official Wikipedia app for the Windows Phone yet, Wikipedia WP8 will give you access to all the Wiki pages.
21. MSN Money will keep you in touch with the financial news and data.
22. Who Called Me UK will give you info on all those unknown numbers that called you.
Absolutely Necessary Windows Phone Apps
23. Use Viber for free messaging and audio/video calls over the Internet.
24. Spotify will provide you with good music from all around the world to keep you happy while working.
Did we miss some Windows Phone app that you really like? Add a comment below, and we'll make sure to add it!
Small Business Finance 101
Download our free guide to learn the fundamentals of finance that will help make your small business more efficient and successful.