13 Awesome Halloween Ideas for Your Small Business
Written by Bernard on October 19, 2016
Halloween is a great, fun time to really interact with your small business customers.  It's a really great, $8.4 billion (!) opportunity for your business to show off its lighter side this year and get in the Halloween spirit.
Marketers are always going on about "humanizing the brand," so why not take this golden opportunity to do it with fun?
Try our online invoicing software for free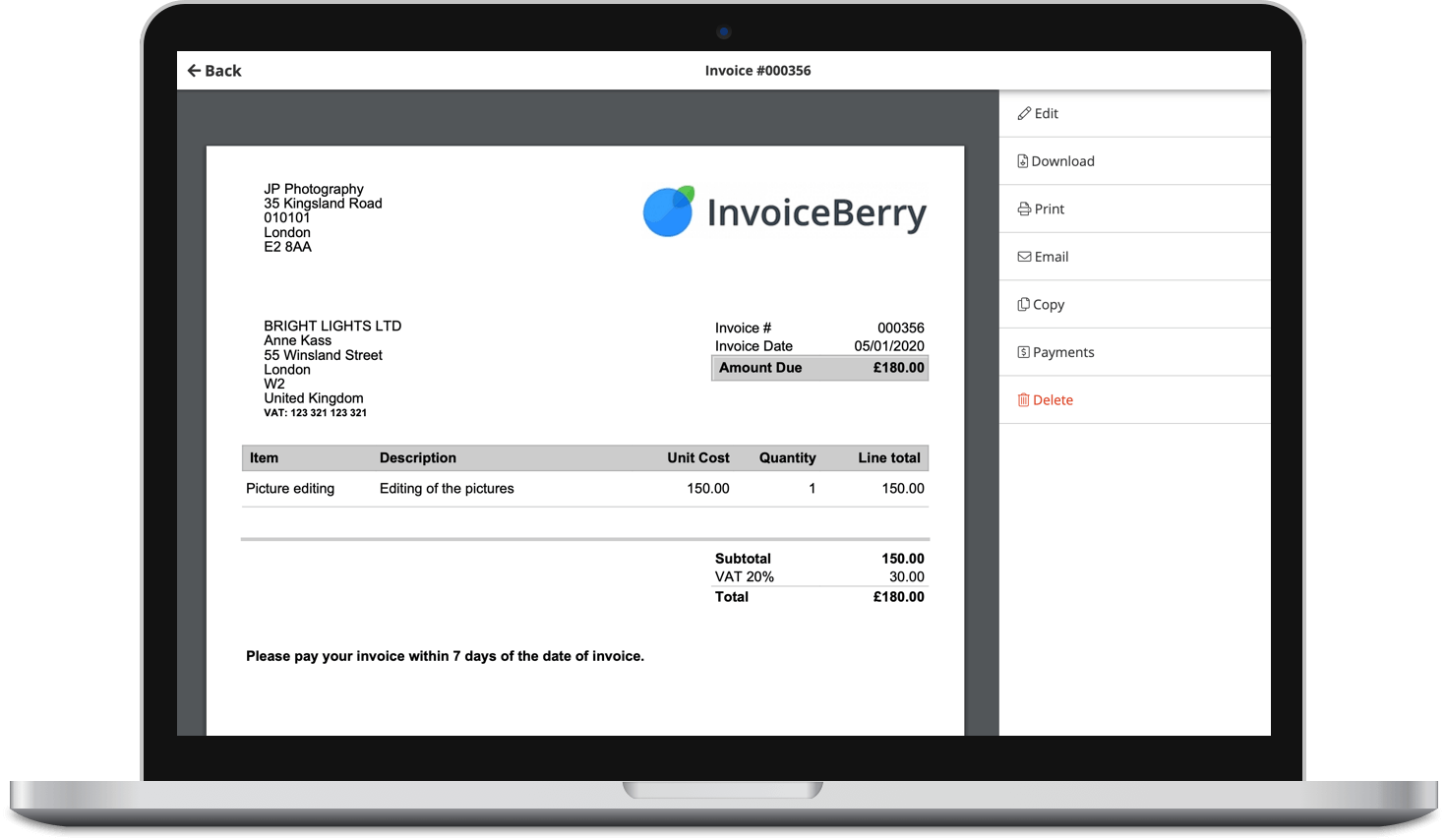 Send professional-looking invoices
Accept online payments with ease
Keep track of who's paid you
Start sending invoices
Of course, you will need to be strategic in your offerings and consider what type of audience you have. For most food and beverage small businesses, Halloween offers wonderful marketing opportunities.
However, if you run a small business funeral parlor (that's a thing, right?), you may want to restrict your Halloween campaign.
However you decide to do it, put some real effort into it by sending campaigns to your email subscribers, social followers, press releases and even old school paper flyers.
So what are the best ways to use Halloween for marketing purposes? Let's check out some awesome marketing methods to get the word out about your business:
#1 Make themed food and drinks
This one is a sort of no-brainer. If you have a little bakery, coffee shop or anything that sells food and drinks, this is a golden chance!
Add in fall flavors (pumpkin spice anyone?) with a little jack o'lantern or ghost theme, or just an orange and black scheme, and voila! You have your Halloween marketing going on. Of course, be careful not to cross the line from scary/funny to disgusting [warning: don't click before or after lunch].
Drinks are limitless, such as shots in tubes and the ubiquitous dry ice. For extra points, add some fun names to your food, like Ghoulash, I scream or Grave-y.
#2 Dress up your shop
Cobwebs and ghost cut outs are for kindergarten. Get adult—but don't be boring.
It's great that Halloween has such a strong crossover with autumn, so you can use it even after the day's over by removing the scare elements.
You can dress up your restaurant or bar in the cheesy but fun way, or you can even get elegant with it.
#3 Team up
Why don't you and your building or neighborhood put your heads, wallets and marketing together? Host a whole day of Halloween events shared among you and your neighboring stores.
Your local area may already have something like this going on, but if not, that shouldn't stop you.
You can share and swap discounts for each other's stores, or host a business-vs-business costume or pumpkin-carving competition. The ideas are limitless.
#4 Create a video or song
This is where your brand humanizing can go way beyond your physical store. Trulia, a real estate brand, created a great Halloween haunted house prank.
You can create a great video or song, or music video, to show off your cheesy side. And the best part—the less professional the video looks, the more charming it can be.
Blair Witch-style music video? A creepy origin story of your company? The ideas are endless, but please don't make it too markety. Your goal should be fun and building your brand.
#5 Interact with customers celebrating Halloween
You don't even have to do much at your physical store or office. On Halloween, just go ahead and interact with your followers.
If you see they've dressed up, or are in the Halloween mood, send them a tweet or post a light message.
Retweet their awesome or scary costumes. Share your own. Give some tips and hints. Tell them a cheesy Halloween joke. However you feel most comfortable.
#6 Candy, candy, everywhere!
What's the point of Halloween without candy?
You can start giving away candy, any kind of candy, no matter what your business is. Do it as a package, throw in your business card or, new school, a Halloween-themed card with your social media profiles included (plus a discount for their next visit).
For extra points, print off your own candy bags with your company logo.
#7 Get punny with hashtags
When you have a lighthearted holiday like Halloween, go ahead and get creative with the puns.
Send out some great #horrorscopes in the morning. Advertise your awesome #boo-tique. Your irresistible but deadly #sandwitch. Cheesy, yes, but everyone loves cheese.
Of course, you can just use your regular #Halloween hashtags, and that's a great idea, but #ghoulplease, it's just not as much fun.
#8 Midnight events or parties
Halloween's the time when people really like to spend the night out. Take advantage of this occasion to have a midnight event or party.
Parties are generally more organization-heavy and potentially costly, but it could still be a great idea. It can also be for the kids, at a not-so-late hour.
You can also have pumpkin carving, costume competition, book reading, movie watching, or many other events.
#9 Add Halloween emoticons and signs to your branding
On that day, don't limit your Halloween to Twitter. Get on Facebook, Instagram, Pinterest, even LinkedIn and start using those scary-moticons.
There are lots now available for all social media, but you can also use it in your emails and newsletters.
For extra points, change your site's homepage or even your logo to incorporate some Halloween elements.
#10 Have Halloween sales & giveaways
This is possibly the most markety thing you can do, but it works! Combined with other items from this list, Halloween sales & giveaways can be great for getting new customers. Just check out InvoiceBerry's great Halloween invoice templates.
For sales and discounts, go with popular Halloween scary numbers like 13 or the good luck four-leaf clover.
However, be careful with any number referencing 666 (such as a 66.6% discount), as this can be potentially sensitive for many religious customers.
#11 Get everyone dressed up
If you have a store or an office, get your employees to dress up, just like in this great Northville Kroger shop.
It can be as silly as a pirate costume made from trash bags or as elaborate as you'd like, but just get them involved.
Even have a best costume competition that your customers can vote on in secret. With a spooky ballot box, and they get a discount if they vote! The good ideas just keep on rolling!
#12 Create themed products
It's possible to get Halloween into your products even if you don't sell food or beverages, just like here with Smitten on Paper.
If you sell crafts or do designs, it will be easy to incorporate some Halloween elements into those. You can even offer discounts on products you already have, such as skull-and-bone belt buckles.
Even better, add some new products with a Halloween theme and offer it as a package.
#13 Halloween Hunts
Why not be elaborate? Offer some great Halloween scavenger or treasure hunts. You can do micro ones by having clues around your store or on your social media.
Or you can go bigger by partnering up with other stores in your area—part of a giant scavenger hunt, or a collaboration between just two stores.
Do one part digital, part physical, and of course the prizes will be discounts for everyone and a big prize for the winner.
Just have fun with it
Honestly, the ideas for Halloween marketing are nearly limitless, and it only depends on how much chutzpah you're willing to muster up for the occasion.
Although it's a relatively small event in most businesses' minds (even with an $8.4 billion potential), it's still a great occasion to have fun with your existing customers and in turn get new customers.
Happy haunting!
Got any other great Halloween marketing ideas, or seen other businesses use them effectively? Let us know in the comments below!