Unreasonable Client Expectations to Avoid as a Freelancer
Written by Uwe on April 06, 2015
If you are thinking to venture solo as a freelancer, it's good to get an understanding of what the reasonable boundaries are in terms of client expectations from you. Freelancing is not like a regular job and thus many freelancers and clients fail to realize what the realistic boundaries are that should be respected. So this article aims to highlight what a client can expect from you if you land a freelancing gig.
Some of the basic questions that you be running through your head are:
Try our online invoicing software for free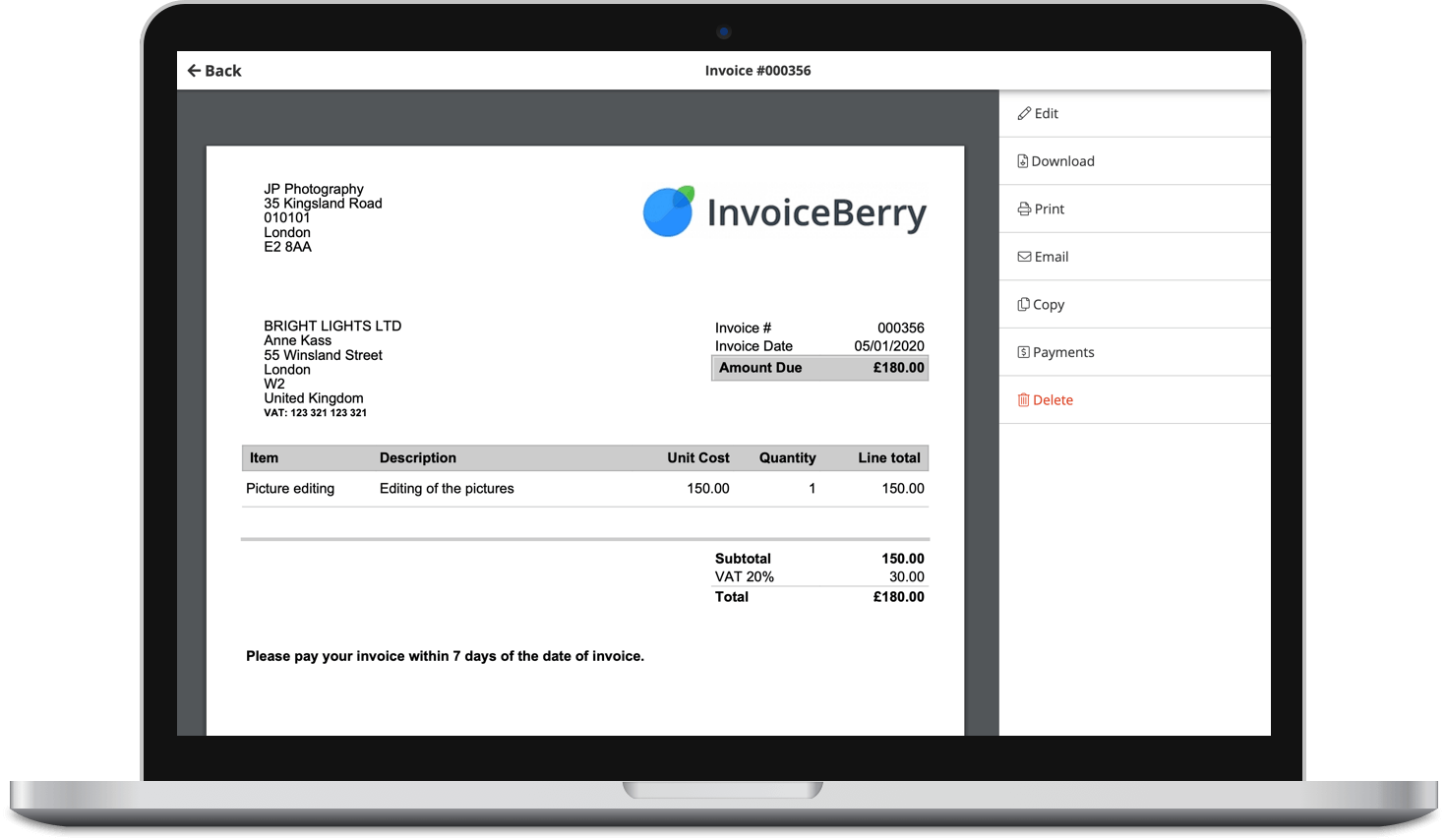 Send professional-looking invoices
Accept online payments with ease
Keep track of who's paid you
Start sending invoices
Will you be working solely on one client's project or are you allowed to handle multiple clients work simultaneously?
Will you be available to your client for a fixed number of hours during the day for a fixed number of days?
Should you give free advice to your client regarding other similar projects?
Is a client allowed to request you for an unlimited of revisions on the project you are working?
Can/should you meet face-to-face with your client?
Should you work from your client's office or from your own personal space?
Should you accept projects with extremely short deadlines?
Will you use only certain agreed upon methods and tools?
Most of these above mentioned questions will be what you agree with directly with your client before taking on any project or freelancing work. However, the problem arises when clients start expecting what was never agreed between the two of you.
Some examples of these client expectations include "being outraged over not being able to reach the freelancer over phone and having to wait for an hour before hearing back". Cases like these are clearly unreasonable.
What every client can reasonably expect from a freelancer is a quality service or product that is delivered to them within the agreed upon deadline. Though this might sound quite obvious, on many occasions, due to unforeseen events, freelancers either fail to deliver the expected quality or simply fail to deliver the work in time. This is where the client very rightfully can expect you to make up for your failure.
But here in this article I am addressing mainly the unreasonable expectations clients have as mentioned earlier, when not being able to reach the freelancer. Following some rules can help you set the record straight with your clients from the very beginning and make your life as a freelancer much easier.
Set your work hours
This is one of the best tips I can give any freelancer. Just because you don't have a 9 – 5 job doesn't mean you should wake up whenever you feel like it in the morning. Don't let yourself get lazy. Set fix hours during the day when you will work and then make sure you respond to your emails from clients only within those hours. Even if you are working at night, avoid replying back to clients at that hour. This gives off the image that you are available to them round the clock and thus when you don't get to reply to them, they get furious. You can highlight your working hours even in your email signature to make this more obvious. Your clients should not expect to hear back from you out of your working hours.
Setting strict deadlines and payments
We all encounter projects that often run much longer than predicted. Make it a habit of using project management software so that you can set yourself deadlines and preferably schedule your payments around those deadlines too. Then even if you put in extra hours to get your work done on the side ahead of schedule, you should still be paid for it regardless.
 Set the number of revisions allowed
Some clients can be really difficult to please. This is because they are just not fully confident on what they want themselves. This is why they will keep coming back to you requesting changes and revisions that will drag on the project unnecessarily. Make sure you tell your client in advance the number of revisions they are allowed. After that, it is your right to bill them by the hour. This way they won't try to use you by taking extra time and continuously requesting you for additional tweaks.
Make sure the scope of your project is clear
This is another area where clients too often tend to try and squeeze out as much as possible from freelancers. It all starts by politely saying yes to one small addition and before you know it your clients are coming back for more and more. Make sure that from the very beginning you clearly outline all the work that you are offering as part of the project. Anything that they expect outside of that should most certainly be billed additionally by the hour.
 Setting a rush fee
You will often encounter clients that will come to you requesting for a project to be delivered within a very tight deadline. Now even if you feel that you can deliver the project by putting in extra hours and halting all other projects, you should make sure you make your clients respect that by paying you a higher "rush" fee.
Getting all information before hand
If you are still missing critical information from your client that will be necessary for delivering the project, never start the work until you have it all. This can bring in unnecessary delays in your time schedule and your project will end up dragging on longer than expected. Even if your clients agree to ignore the delay in meeting the deadline because they failed to provide necessary information on time, you are still wasting your precious time that you could have spent working on another client's project making additional money. Keep in mind, time is money and your clients should be aware of it.
Setting an average email response time
It is good practice to make sure that you never respond to your emails too late. You should aim to check your inbox a fixed number of times during the day. At the same time avoid becoming those people who like seeing their inbox zero at all times and thus even in their personal time they are unconsciously checking their emails to make sure their inbox is empty. Try avoiding both extremes. This also helps your clients keep in mind what the maximum time is that you take before getting back to their email. For example if they email you early morning, do try and reply back to it by the afternoon. However if they email you during the last working hours then perhaps wait until next morning before replying back to them even if you are working at night.
Following these simple seven steps can help you enjoy a more streamlined work ethic as a freelancer while also setting your clients straight in what to reasonably expect from you as a freelancer.