Reasons Why Some Small Businesses Succeed and Others Fail
Written by Evelina (InvoiceBerry.com) on March 30, 2016
Have you ever wondered why so many small businesses fail, while others succeed?
Of course, there's not just one reason for that. Poor resource management, an inadequate business plan (or the lack thereof), failure to track finances and ineffective marketing are probably the most common reasons that lead small businesses to failure.
Try our online invoicing software for free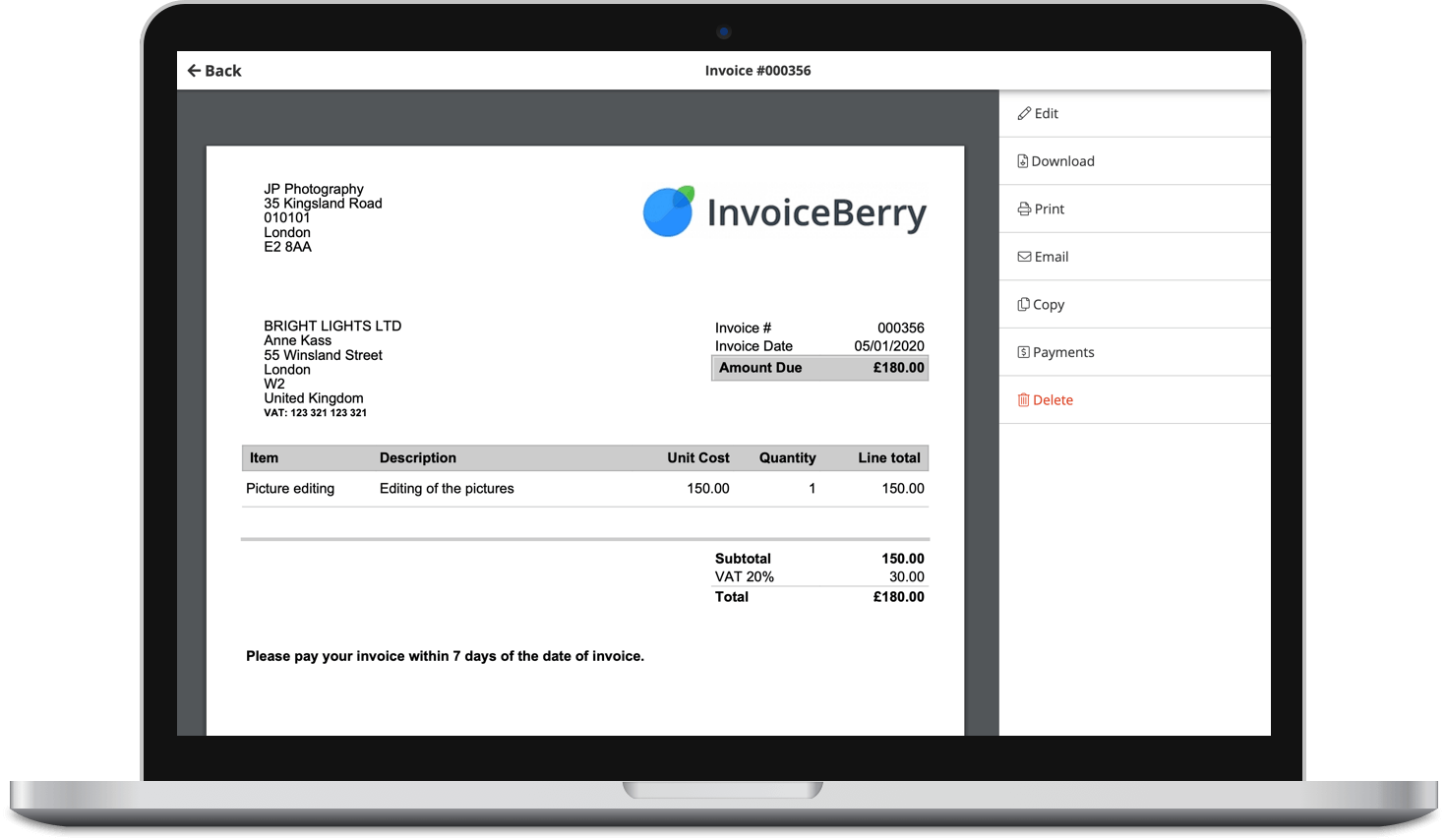 Send professional-looking invoices
Accept online payments with ease
Keep track of who's paid you
Start sending invoices
Success is not just a matter of luck — it's a combination of factors that must be carefully considered from the very beginning, otherwise the result will unavoidably be failure.
Take a look at the most common mistakes small business owners make — and avoid them!
1. Inadequate Business Plan
A business plan is essential to any small business owner who wants to succeed, as it forces you to think of the future and the challenges you'll face, establish goals and work to achieve them.
A well-thought-out business plan also forces you to think about your marketing and management plans, competitors, target audience, financial needs, and overall strategy to achieve all of your objectives.
The lack of an effective business plan will kill your business before you ever get off the ground.
Download free business plan templates now!
2. Failure to Keep Track of Finances
One of the most common reasons why so many small businesses fail is taking on too much debt.
If you don't keep careful records of all money that comes in and goes out, and pay very strict attention to your finances, you risk getting into debt as well.
An online invoicing software like InvoiceBerry will be the solution to all of your financial needs — check out our plans and pricing here.
3. Ineffective Marketing
Despite the growth of digital marketing (and especially SEO and social media marketing), many small business owners prefer the old marketing model — print, TV and radio ads —, focusing very little (or not at all) on the online environment.
Even if your flyers are attractive enough to get your prospects interested in your business, not having a website and a strong online presence will make them back away and go to one of your competitors instead.
Don't rely on offline marketing alone to get more customers and revenue; create a website for your company to help prospects find you and turn into customers.
4. Underestimating Competition
Customer loyalty doesn't just happen if you don't do anything to earn it, yet many small business owners mistakenly think it will happen somehow.
Even if your product is better than your competitors', don't forget that many of them might have been in business for longer than you, and they have already established a strong customer base.
Good marketing, as well as a solid web presence, will help your business stay competitive while getting more potential customers interested in your products and services.
Never underestimate competition and just expect orders to come to you somehow — it will never happen. If you don't care for your customers, your competitors will happily will.
Small Business Finance 101
Download our free guide to learn the fundamentals of finance that will help make your small business more efficient and successful.