Managing Cash Flow in a Seasonal Business
Written by Mindaugas on May 20, 2019
Managing cash flow in a seasonal business can be tricky endeavor. Having to maintain profitability year-round of a business that is confined by seasons has its challenges. Constant adjustments are in perpetual motion aimed to counter fluctuating demand and revenue streams.
There is no need to close up shop when seasons change. Different seasonal industries possess varying degrees of flexibility that can help circumvent the decreasing demand. Even universally applicable tactics are available that can grant you financial agility that voids business hibernation.
Try our online invoicing software for free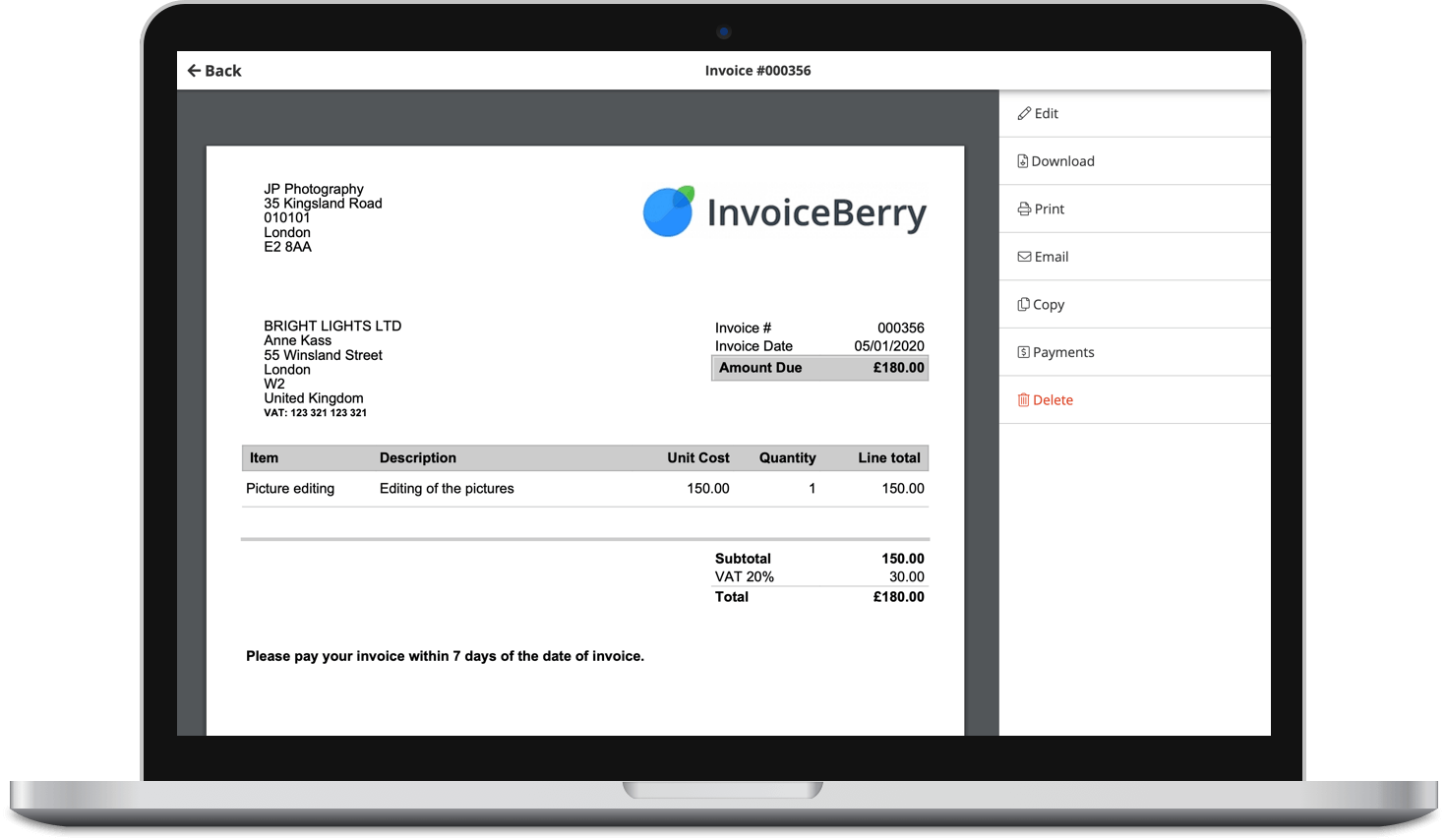 Send professional-looking invoices
Accept online payments with ease
Keep track of who's paid you
Start sending invoices
What are these methods that can lend a hand in managing cash flow in a seasonal business?
Stay in touch with your consumers regardless of season
Showing activity and being engaged with your audience year-round is a great way to stay on the radar. Even if you're a seasonal business, communication should never be halted on your behalf.
Social media platforms, blogs, and your website are outlets with which you are able to keep the conversation going and promote yourself. Just because the season has come and went, this doesn't excuse you from creating content and cultivating dialogue.
When your time to shine comes around, people will be much more aware of you. The communication that was kept up by your business instills your services in the minds of your audience. People are more likely to call upon a company that was proactive with their promotion no matter the weather.
If you were to ever diversify the services offered that accommodates variety of seasons, the unrelenting online presence will pay off. People must be aware of your flexibility and that you're still capable of providing a desired service when rain, snow, or sunshine come around.
Develop strong partnerships
Securing the right partnerships and bolstering professional relationships can result in business even during the off-season. These partnerships may be able to create additional demand that lets you keep working and generate income.
Depending on the type of industry you operate in, the partnership possibilities may vary. Retail is where such opportunities could be found in droves. If you operate a specific service, you could consider creating more service variations at different price points. This could generate appeal and help accommodate consumers at varying income brackets.
Devote yourself when demand peaks
Utilize prime time to acquire as much business as possible. Work hard and devote yourself when the demand is there. Even in the slump, you will need to have cash on hand to cover the essential expenses.
Seasonal businesses that are inflexible are often at the mercy of time. Once the few months go by, income plummets and clients are no longer in need of you. Being active and grinding out the few possible months you have available may be your only solace – make it count.
This could mean that you will have to put in a few extra hours of work when the demand peaks. In the end, you'll have less of a reason to worry about your off-season expenses.
Expand your offerings or services
You may have centered your business around a core product or a service that is season specific – it doesn't have to end there. Many seasonal businesses apply themselves elsewhere as well to generate revenue when peak months have passed.
When I used to live in an apartment complex, they had subcontracted a landscaping company to take care of the shrubs and grass in the neighborhood. That very same company, in the winter time would re-purpose their equipment that could be used again during the snowy weather – they attached plows and salt dispensers to their trucks.
These simple equipment modifications had made the landscaping company just as useful during the cold months. Once the trees start blooming and the grass begins to grow, they reverted back to landscaping.
Just a short anecdotal example of how a business avoided being hampered by seasonality. Alterations can be made to minimize the effects of unfavorable months of the year.
Use any downtime you have to experiment with potential new offerings to provide to your consumers. This may even open up doors to other markets that were once out of your reach.
Cater to consumers elsewhere
The world is a big place, confining yourself to a single area may not always be the best decision. Seasonal products can be distributed rather easily across the globe, when and if the demand sinks in your immediate location.
This is especially relevant with clothing and accessories. The wares you produce may be tailored for a specific season. Short sleeved t-shirts may only be in high-demand for the summer, and when the weather cools off, they are no longer flying off the shelves. Reach out to consumers in warmer parts of the globe!
By being omnipresent, not only are you able to continue distributing and generating sales, but you're also building brand recognition globally. As you continue this process, the seasonal revenue spikes will no longer be as noticeable and it could pave a way to business expansion.
Manage expenses the right way
Evaluate your expenses during the off-season. One method of continuous prosperity even when not in season is by reducing operating expenses during this time.
Perhaps your marketing budget could be deflated for the time being, staffing could be reduced when there is less economic activity. You could even try and renegotiate with your suppliers and other vendors.
Trim the fat of your operations if there is no need to incur all these expenses. You may be generating less revenue, but once your expenditures reflect the off-season, your profit may actually remain similar.
Visit networking and educational events
As the slow months come around, take the time to educate yourself and build valuable business networks. Visit networking events, business conferences or consider signing up for classes to help expand your skill set.
Devoting a bit of time to develop professional relationships or to hone your skills will make you a more formidable entrepreneur. Rather than standing idly by, waiting for demand to increase, you can get proactive. Networking and new skills can help diversify your revenue sources so you're not left at the mercy of seasons.
Prepare for the impeding season
One of the worst things you can do when operating a seasonal business is being unprepared when the demand ramps up again. Don't get caught off guard when your services or products become sought after once more.
Waiting too long in order to start the preparation process must be avoided. Get the equipment ready, think about your marketing campaigns long before their launch. Stay in touch with your suppliers year round to make sure they are aware of your seasonality and when your business enters prime-time.
Iron out all the possible kinks when the business is slow. Encountering any snags once your season comes around can put a sizable dent into your revenue. You're already working confined to small window that needs to be exceedingly good – don't let your lack of preparation stifle cash flow.
Small Business Finance 101
Download our free guide to learn the fundamentals of finance that will help make your small business more efficient and successful.