How To Create a More Inclusive Workplace
Written by Iris Pase on November 23, 2020
Diversity and inclusion have become part of our everyday life. It has become even more evident after "they" was picked as Merriam Webster's word of the year in 2019. However, although often used interchangeably, these two terms have very different meanings, especially in the workplace.
When mentioning the word diversity, businesses refer to the variety in personal, physical, and social features among both staff and customers. These characteristics include, for instance, ethnicity, sexual orientation, gender, and ableness.
Try our online invoicing software for free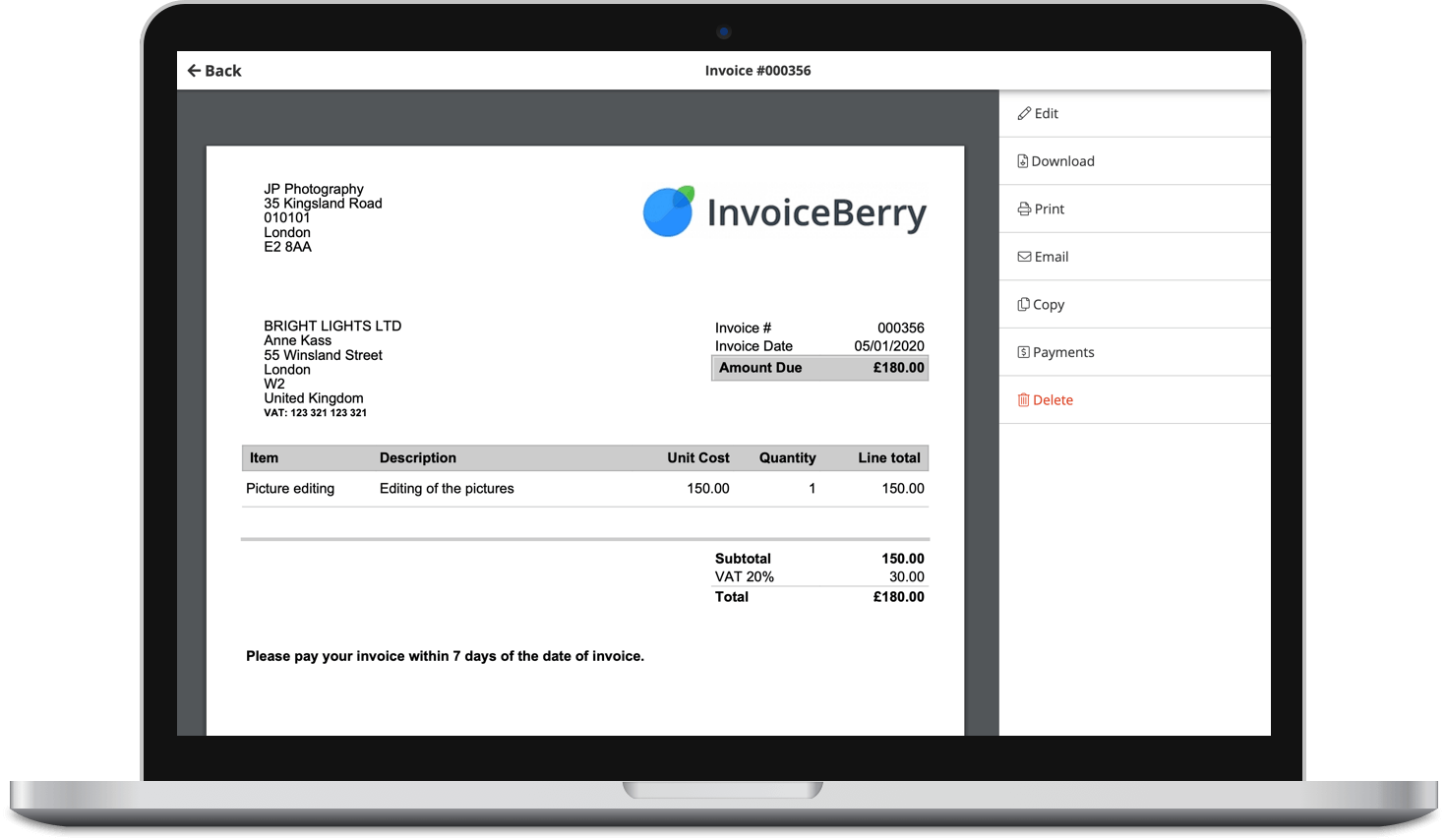 Send professional-looking invoices
Accept online payments with ease
Keep track of who's paid you
Start sending invoices
Therefore, for a business to be diverse, its staff needs to come from different backgrounds and walks of life. While a diverse staff enhances the company's skill set, it's inclusivity that makes those skills really shine. But what is the difference between diversity and inclusion?
Simply put, diversity is the realisation that people are different, whereas inclusion is the celebration of different people in your team. Creating an inclusive workplace will translate into employees feeling welcomed, valued and listened to.
Why Should You Create a More Inclusive Workplace?
According to research, "in both developing and developed economies, companies with above-average diversity on their leadership teams report a greater payoff from innovation and higher EBIT margins".
Inclusive workplaces allow different perspectives to come together, thus greatly improving your business' ability to solve problems. The reduced perception of discrimination and inequity makes employees feel valued, consequently increasing their commitment to and identification with the company.
With noticeable improvements to employee health, well-being and productivity, you'll also see a lower turnover, which is an indicator of a healthy company. But how do you move from theory to practice? How do you implement inclusivity in your business?
Wanna know more? Have a look at these studies on the benefits of a diverse workplace.
Steps To Build an Inclusive Workplace
As a company, you're likely to have developed a business plan early on. Even if you initially dropped you dropped the ball, a dynamic business plan is a must. So check out this comprehensive guide to help you on your way.
You'll find that one of the first things you'll need is a mission statement that lists the core values and goals of your business.
Release a Diversity and Inclusion Statement
A great first step towards inclusion is making a public commitment to being a more diverse and inclusive workplace.
This will attract a more varied customer base and workforce, giving your team plenty of talent to choose from.
A Diversity and Inclusion Statement will make your company accountable for its actions, motivating you to follow up on your promises and hire a more diverse array of employees.
Struggling to find the right words? Here you can find some examples of great Diversity and Inclusion Statements.
Educate Your Employees and Managers
From top managers to newbies, everyone carries subconscious biases that need to be addressed. You can show your company's commitment to diversity and inclusivity by investing in diversity training.
Your staff will then have the chance to overcome cultural barriers and stereotypes, thus creating a more welcoming environment, where differences are celebrated rather than called out.
From a business perspective, diversity training facilitates collaboration and increases relational skills. It also empowers underrepresented groups to feel more valued in the workplace, which will result in them sharing their ideas and boosting the company's innovation.
Genuinely Connect With Your Staff
We spend most of our time at work. Therefore, if we feel excluded, ignored, or even discriminated against, life can become hell. Company leaders – but not only – should show genuine respect and interest towards their colleagues.
Some easy changes include avoiding heteronormative language. For example, using terms such as "partner" or "spouse" instead of "wife" or "husband" shows thoughtfulness, as you're not making assumptions about anyone's sexual orientation or gender identity.
When going out for a work lunch or dinner, be sensitive to religious or ethical dietary restrictions, don't make fun of anybody's choices.
Listen to Different People
As a manager, put an effort in making your employees feel comfortable speaking their minds. The more diverse the ideas, the better the result. Arrange cross-department meetings, let your employees mingle and be inspired by one another.
You'll end up with a tight-knit team that combines their strengths and skills for the benefit of the company.
Boost The Quality Of Your Meetings
Meetings are no easy thing to organise and this is why there is always space for improvement. In order to make meetings more inclusive, managers can set some ground rules to ensure respect and motivate all employees to speak their minds. For example, make sure people do not interrupt when someone else is speaking and that all interactions are courteous.
In addition, you can reach out to non-native speakers or even introverts by sharing the meeting's materials beforehand. They'll have the time to either translate and/or think about the topic in advance, thus feeling more comfortable once the actual meeting starts.
Moreover, if you're working with people from different countries, why don't you rotate meeting times in order to accommodate each and every one of the members? To shake it up even more, why don't you rotate who's holding the meeting as well?
Finally, although it sounds obvious, give credit when it's due and be very cautious when you communicate. Don't "mansplain", that is, don't explain to people concepts they may already know just because you're assuming you know more than them.
Build an Inclusion Council
Balancing daily work with diversity growth is difficult. A good idea is to build a specialised council, gathering numerous people from as many backgrounds as possible in a cross-hierarchical body.
This diverse group will form the Inclusion Council, which will supervise the implementation of inclusion programs within the company. Employees will then engage in discovering and discussing blind spots and flaws in the organization as well as suggesting solutions.
It's important not to lose contact with the rest of the staff though. Try to hold focus groups with employees in order to thoroughly examine any potential issue. The findings will be presented to the Council.
Facilitate Networking Among Employees
Finally, help your employees socialising by creating safe spaces for similar individuals to meet and build a network. Once these groups have formed, support their existence by giving them physical space or even special permits.
You can even ask your staff directly. Listen to their suggestions and try to find a compromise.
Still curious about inclusive working places? The Equality and Human Rights Commission published "An employer's guide to Creating an inclusive workplace", you can find it here.