Follow These Rules to Become a Successful Entrepreneur
Written by Uwe on May 15, 2014
Since the arrival of The Apprentice on our television screens nine years ago, for a couple of months every year there has been a ritual amongst its audience of millions. The ritual is simple: viewers cringe at the candidates while claiming they could do a much better job themselves. There are plenty of people out there that think they would make a great entrepreneur if they ever really put their mind to it, but few would ever actually be successful.
Anyone seriously thinking about becoming an entrepreneur will have plenty of advice heaped on them. Usually the advice is a pointless platitude such as how every failure provides an opportunity to learn something new, before confusing the message by suggesting that you should never consider failure an option.
Try our online invoicing software for free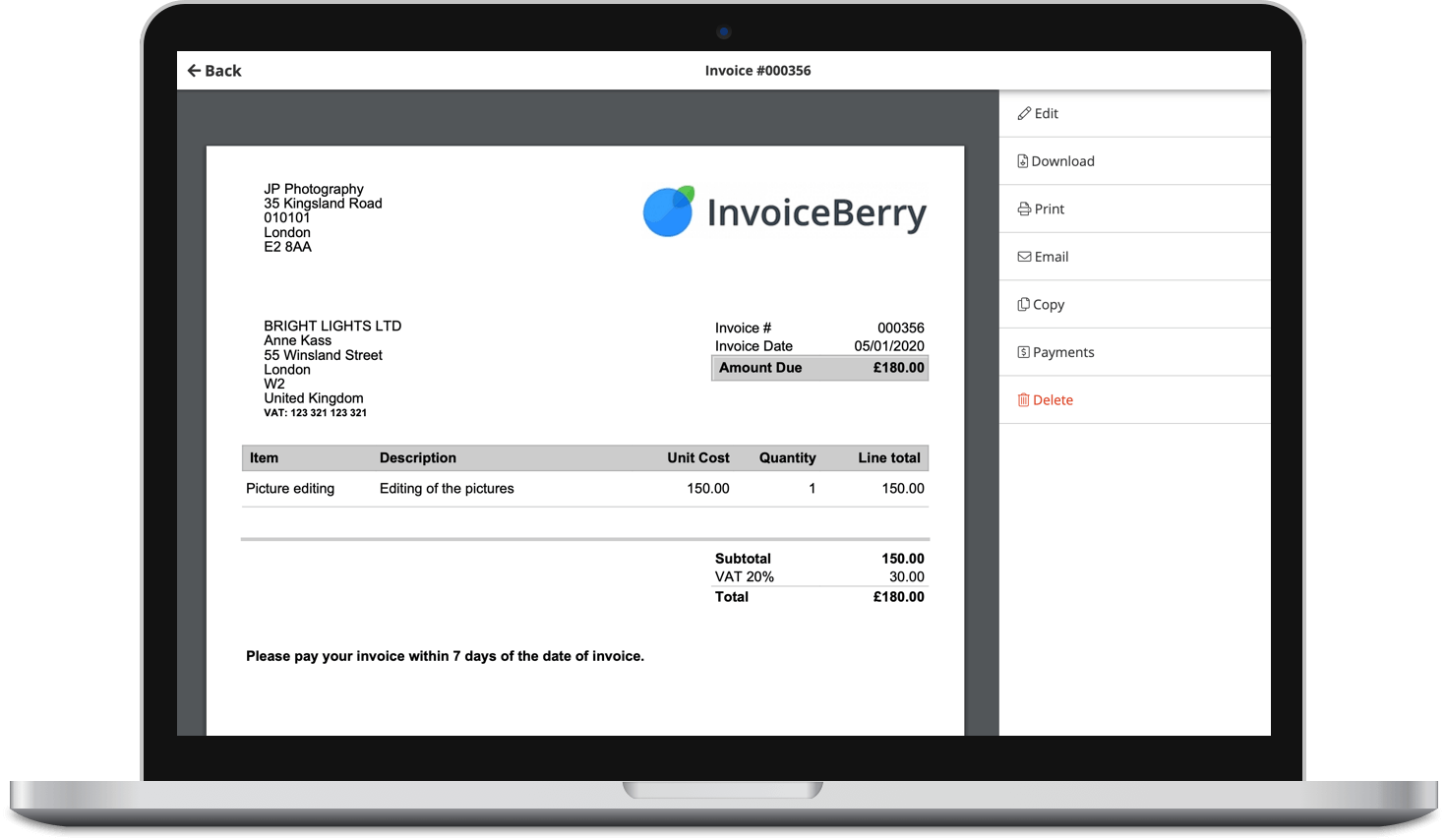 Send professional-looking invoices
Accept online payments with ease
Keep track of who's paid you
Start sending invoices
These are a few rules for being an entrepreneur that try and steer away from the typical motivational ramblings and actually provide some useful tips. Following these rules isn't necessarily easy, but if you can manage it you'll have a much better chance of success in whatever you choose to do.
1. Respect failure
If you want to be a successful entrepreneur you need to know when to persevere with an idea and when to knock it on the head and start again.
Let's be clear – there's nothing intrinsically wrong with failure. After all, you can learn a lot from the failings, which should help you succeed when you try again. Many of the world's most successful business people have failed numerous times before making a success of themselves.
However, while it's all very well suggesting that you simply brush yourself off and try again, depending on the nature of your failure you might not feel like you're in a position to do this. Sometimes it's not just a question of a positive mental attitude, but practical matters. This is why you need to do what you can to limit the possibility of failure, or at least make sure that failure leaves you in a position to try again.
2. Respect time
As an entrepreneur everything you do should have the purpose of making your business succeed. This doesn't mean that you can't take time off to enjoy yourself – after all, without taking time off most people would probably end up tearing their hair out or making themselves ill, leaving themselves in no fit state to make the decisions required to make a business work.
Procrastination is a costly thing and you shouldn't allow yourself to be consumed by it. Be strict with your time and you'll find yourself completing tasks quicker. While you can't buy time you can hire people to help free up some of your own (see point 5).
3. Understand the business of business
It's not enough for you to have a comprehensive knowledge of your business – you also need to understand the business of business, which simply means you need an understanding of general legal and financial matters. While you will of course want a legal expert to ensure that you're staying on the right side of the law or an accountant to ensure that the most is being made of your finances, being able to have a broad overview of these aspects of your business will help you make better decisions and plan more effectively.
4. Prepare to keep on planning
The successful launch of a business is almost exclusively down to planning. A well thought out plan that prepares for all eventualities will ensure that a business gets off to the best possible start and that if there are any bumps along they way they can be quickly smoothed over. However, once the business is up and running the need to plan will not stop – if anything it'll only increase. By taking the time to plan not only how you want your business to grow but also what would happen in worst-case scenarios you can be confident that your business will continue to prosper. If you don't know what you'd do if your biggest client suddenly ended their relationship with your business you simply haven't done enough planning.
5. Surround yourself with excellent people
A large part of being a successful entrepreneur is down to having the belief that you are truly capable of great things. Without the confidence to take risks there's no chance of a business reaching its potential. It's perhaps for this reason that a lot of advice towards budding entrepreneurs is focused on making them feel as if their will power and confidence alone will guarantee success. This is rarely the case – without the help of other people a business cannot grow.
While we might all automatically think of Mark Zuckerberg when we hear Facebook, there were a lot of other people involved in making the site a success even from the earliest days, so it's important to seek out expert advice and help as soon as you can.
6. Use the best tools on offer
The amount of software available to help businesses thrive and grow is incredible. In fact, because of the amount of software available the biggest challenge is often simply finding the best tools for the job. Make sure to research any software you plan to use thoroughly so you know exactly what you're getting. Software that can be upsized as your business grows to provide more features will ensure smooth transitions are your needs increase.
Small Business Finance 101
Download our free guide to learn the fundamentals of finance that will help make your small business more efficient and successful.