10 Biggest Customer Service Mistakes & What You Can Do About Them
Written by Marc (InvoiceBerry.com) on July 17, 2015
One of the most important factors in the success of any business is not just the awesome product or service they are offering, but in fact the customer service that they offer. Especially considering today's economy and tough marketplace, the single factor that can help you beat competitors and stand out from the crowd is your customer service.
If you feel that you are continuously having to deal with grumpy customers and complaints, it's definitely time that you spruce up your customer service and stop letting them go to your competitors.
Try our online invoicing software for free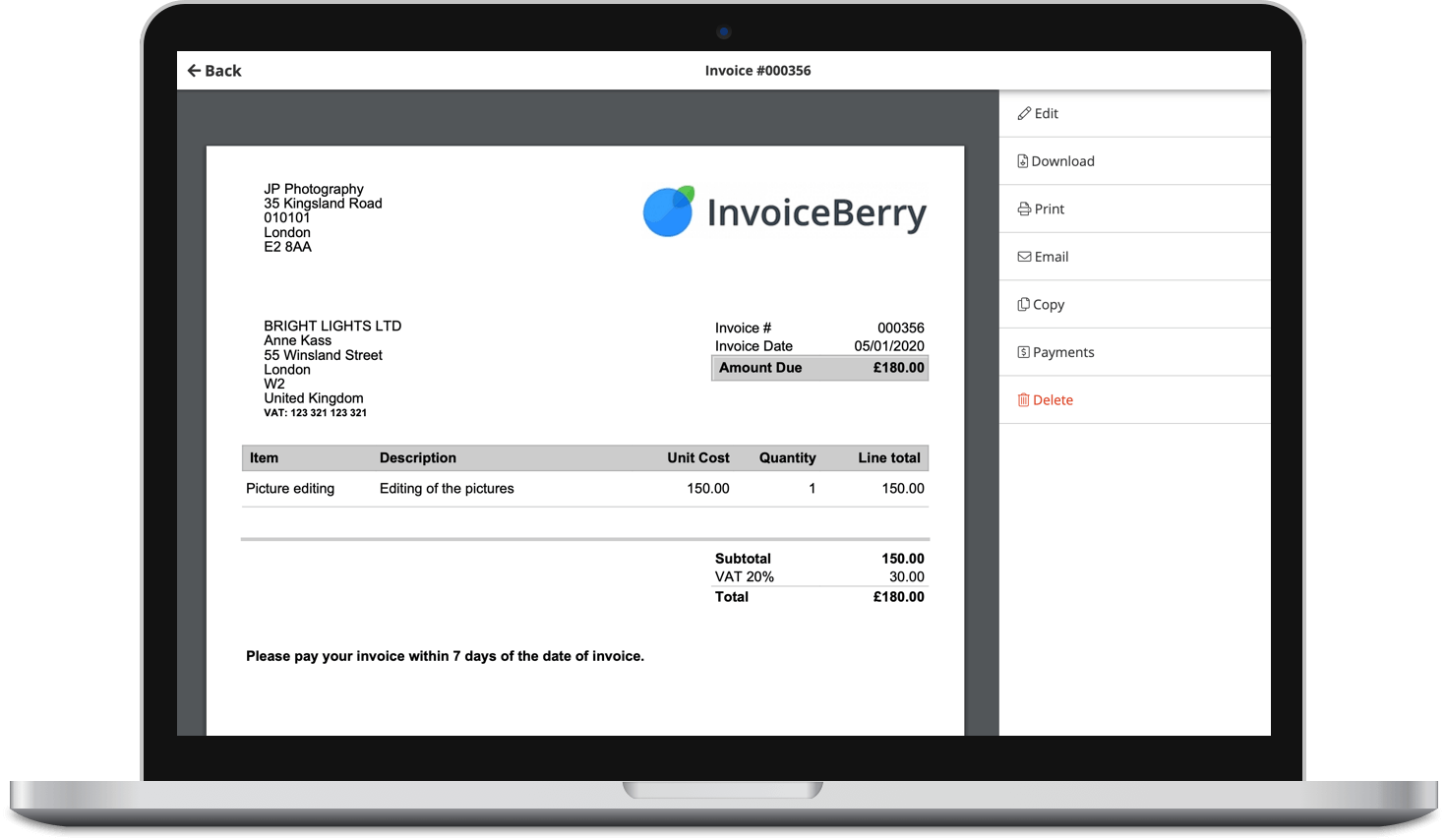 Send professional-looking invoices
Accept online payments with ease
Keep track of who's paid you
Start sending invoices
So here in this article I'm going to outline ten of the most important yet simple ways you can turn your angry disgruntled customers into satisfied happy ones that are sure to be back for more.
1. Staff training
Never overlook the training needs of your staff that is directly dealing with your clients. They are like brand ambassadors representing the face of your company. They are the ones that should be top priority when it comes to hiring and training. Even if you're a company that requires a team of 300 customer service representatives, they each need to be trained.
One inefficient staff member of yours can ruin the reputation of your whole company by showing rudeness to your customers, not efficiently dealing with their complaints, or simply not showing enough empathy or concern for their problems. Therefore, don't make the mistake most companies make and overlook training each and every single one of them. Even better is to have some quality control mechanisms in place so that you are constantly monitoring and improving on the customer service that is being delivered by your company.
2. Trying to argue with your customers
How many times have you heard the phrase "the customer is always right"? Probably not enough if you still have staff members that try and argue with customers in order to prove they are wrong. This is one of the biggest turn off for any customer and can immediately result in you not only losing sale to that customer but also a trail of negative reviews that can ripple into further loss of sales.
Never forget that it always takes five times the effort and money to bring in a new customer as compared to keeping a current one happy. So never try and get into an argument with one of your customers, no matter how wrong they might be. This is especially true for small start-up companies that are trying to increase their pool of customers.
3. Not being accessible to customers
This is another way of killing your business. Once you have a business up and running, no matter how small your company is, you definitely need to have a means for your customers to be able to get in touch with you immediately. You have to make sure that you as a company are easy to reach by your customers. This could be easily achieved by simply setting up a contact line, Facebook page, email address or a feedback form on your website. But that's not where the process ends. You have to ensure that you are monitoring all these feedback pathways 24/7.
This is another point where small businesses often end up losing to their competitors because they haven't thought through properly the importance of setting up a feedback or contact mechanism and fail to provide their customers a way to maintain communication and thus build a long term relationship.
4. Strongly adhering to policies
No matter how complicated this may seem, businesses that always treat each customer interaction as unique are the ones that win. Whenever a customer approaches you regarding anything, this is your golden chance to build on a personal and strong relationship with them. This is your window of opportunity to show your customer why they should keep coming back to you in the future. This is your chance to show them you care.
So instead of training your employees to always tell customers, "sorry this is our policy", how about training them to be able to handle things differently. Make sure you come up with rules that of course don't hinder your business but are bendable enough to accommodate the occasional needs of your customers.
5. Failing on your promises
Never set expectations so high that you know you can't meet them. Same goes with making a promise. This is a rule that really applies in all aspects of life, so it shouldn't be quite a surprise to you if I'm quoting it here again. Whenever you make a promise to a customer, always be 100% sure that you can deliver it. Otherwise simply train your employees to always use a language and tone that shows customers that you are willing to try and deliver rather than "promising" to deliver. Simply being careful in your choice of words can help you fall for this big mistake.
6. Poor customer records
Customer records are a gold mine for any business. Make sure you are meticulously recording and maintain these as they will really help you in the long run. Simply remembering a customer's previous purchase history will help you spark up a conversation that will make the customer feel more valued knowing they are remembered. The same applies when sending out emails. Knowing more about your customers by maintaining adequate records will enable you to send out more customized emails to your customers showing them you care.
7. Passing around customers
We have all experienced how annoying it can be when you call up a company and you keep getting passed around from one department to another. How much do you hate when you have to wait on hold for a good 10 or 15 minutes until you are actually able to get through to the right person? It's annoying as hell isn't it? So make sure that doesn't become your company.
Make sure that your customers have enough information before hand to reach the right department and person the first time they make a contact.
8. Impersonal messages
This point loosely ties with the sixth point of maintaining customer records. Another great reason of maintain customer records is so that you can send personalized messages to them, as mentioned earlier. So as a business, try and make it a rule to never send out messages, emails etc. that are general and impersonal.
9. Not listening to customers
We all have busy days in which we are constantly being hounded by customers and clients with endless questions. But don't let your employees turn this into a situation where they are simply delaying the process by not listening to what the customer wants the first time around. This is a mistake too often made by customer representatives. Again, make sure they are properly trained to actually listen to each customer before responding back. Nothing puts customers off more than not being heard properly.
10. Forgetting basics
Again this is a simple no-brainer that gets neglected when business picks up. Train your staff to never forget saying a simple "Thank you", "Please", "We're Sorry" and to show more empathy. That way you will be much appreciated by customers and it will cost you absolutely nothing. It's also very useful in fusing down those angry customers.
These 10 simple yet effective points if kept in mind, can help you avoid make the all too often mistakes.
Small Business Finance 101
Download our free guide to learn the fundamentals of finance that will help make your small business more efficient and successful.