Unlike FreshBooks, InvoiceBerry offers several advantages small business owners love - like unlimited clients, live chat support and an affordable starter plan.
No credit card required.
Top Of The Class
| | | |
| --- | --- | --- |
| InvoiceBerry vs. FreshBooks | InvoiceBerry | FreshBooks |
| Invoices, Quotes, Expenses | | |
| Web & Mobile Access | | |
| Manage Unlimited Clients | | |
| Add Unlimited Users | | |
| 15 Profesisonal Designed Invoice Templates | | |
| Live Chat Support | | |
| Custom Domain For Business | | |
| Designed Exclusively For Businesses Up to 10 Staff | | |
InvoiceBerry vs Freshbooks: The Comparison
Which invoicing tool is right for YOU?
IF YOU...
Are a freelancer or a business owner who needs a quick invoicing system up-and-running on the go
Choose:

Did you know you can set up and start sending professional invoices in less than 5 minutes with InvoiceBerry? If you don't have a lot of time, you can just select one from the many professional-looking invoice templates available and go back to working on your business.

As an entrepreneur, if finding time is a constant struggle for you, do yourself a favor and pick the invoicing system designed with your needs in mind. InvoiceBerry knows what it's like to be a busy entrepreneur or a freelancer, and can help get your invoices set up (including recurring ones, for late-payers, and more) so that you can go back to work.

Smart invoicing helps small businesses and freelancers alike. If you want to take things a step further, be sure to configure your monthly expenses and automatically receive reports based on your payments. All this comes with a clean, easy-to-use interface; available at anytime, anywhere.
IF YOU...
Need more detailed hourly billing based on the specifics of your work
Choose: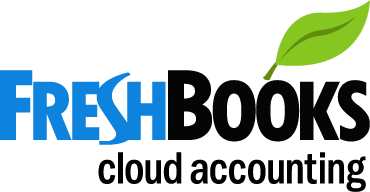 If you're self-employed or a freelancer and need the capability to bill your clients by the hour - FreshBooks has hourly tracking and billing built into their software.

If until now you've been tracking time that you spent on client work manually, you know how time-consuming and error-prone this task can be.

With FreshBooks you can track your time within the software and see exactly how much time you're spending on various clients and projects. The built-in timer will count each minute you've spent working. When you're done, you'll have an accurate time log ready to pop onto your freelance invoice. If you're regularly in the need of tracking time and you don't want to integrate InvoiceBerry with one of the hundreds of time tracking solutions that are available via Zapier, then have a look at FreshBooks.
IF YOU...
Need your invoicing system to integrate with your other apps
Choose:

InvoiceBerry connects with 1,500+ apps via Zapier - allowing you to automate your work and to discover new productivity superpowers.

Zapier helps you automate and get more connected with other essential tools with just a few clicks. In essence, these integrations allow for quick data transfers between the apps automatically, so that you can focus on your most important work. You can even integrate time-tracking tools to help more accurately assess each second spent on tasks and projects.

Some of our favorite integrations include connecting InvoiceBerry with Slack and Trello. With Slack, you can keep your whole team updated whenever new quotes are created or paid. Or, you could create a new InvoiceBerry item, and have it added to your Trello board automatically. Zapier creates more time in your day by helping you connect these apps, so, they work for you in the background, while you continue working on your business.
IF YOU...
Need an accounting system that goes beyond simple invoicing.
Choose: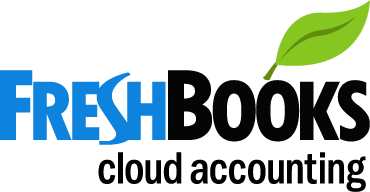 On a surface level, both of these tools can send and automate your invoicing system. And if your requirements end there, both of these tools will work equally well. If you're also after more advanced features - both InvoiceBerry and FreshBooks are also just as capable.

InvoiceBerry focuses on the freelancer and the small business owner specifically, with features that can help you automate your invoicing process and track all your expenses and payments. With a clean interface and intuitive set-up, you can manage an unlimited amount of clients.

With FreshBooks, you can also track projects and expenses, generate reports, and more. The main difference here is that it was designed for self-employed pros and agency owners.

So, depending on your skill level and if you already know your way around accounting, FreshBooks might be for you. If you'd rather have an intuitive invoicing system that you can set up quickly and automate - then InvoiceBerry might be the better choice.
IF YOU...
Need to customize your invoices and develop brand recognition
Choose:

When it comes to InvoiceBerry templates, you can choose from the many professional pre-made templates available, or you could just as easily customize one that best represents you and your brand.

Your invoice is an extension of your business. So if you're looking for further personalization and more customization options - InvoiceBerry has you covered. Within your invoice, you can include new product announcements, discounts for services, referral links, and more.

Invoices should reinforce your brand and how you communicate with your client.

Next time you're customizing invoices, consider what you're trying to communicate - it's not only the amount owed. If you want to get paid faster, set up recurring invoices for your repeat clients. If you want to market yourself further, consider your brand values; be sure they find themselves on the invoice your clients receive.
InvoiceBerry's award-winning invoicing software focuses on the most important part of your business - sending invoices and getting paid on time.
Easy & Professional Invoicing
Creating and sending your first professional-looking invoice only takes a few minutes. Sign up with your email, fill out your company details and add your client and item. Then either print your invoice, save it as a PDF or email it directly out of InvoiceBerry. That's it!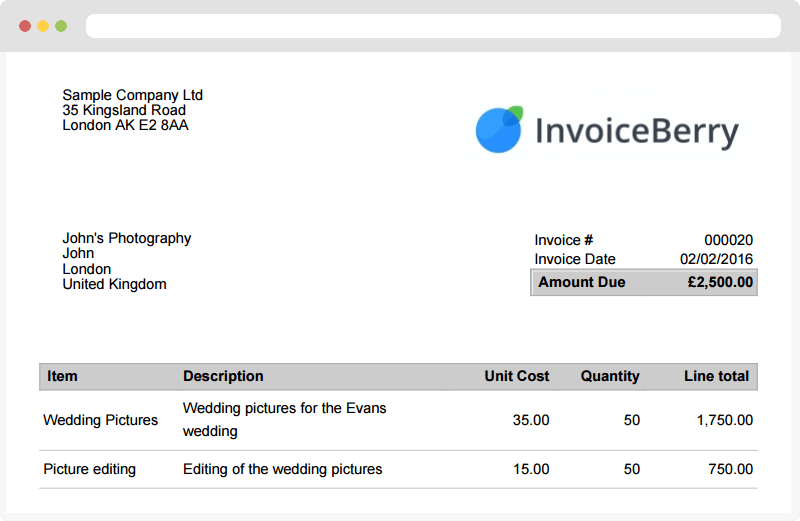 ---
Accept payments online
Connect InvoiceBerry to Stripe, Square, PayPal or WePay and accept online card payments directly on your invoices. InvoiceBerry will automatically record payments and notify you about overdue invoices.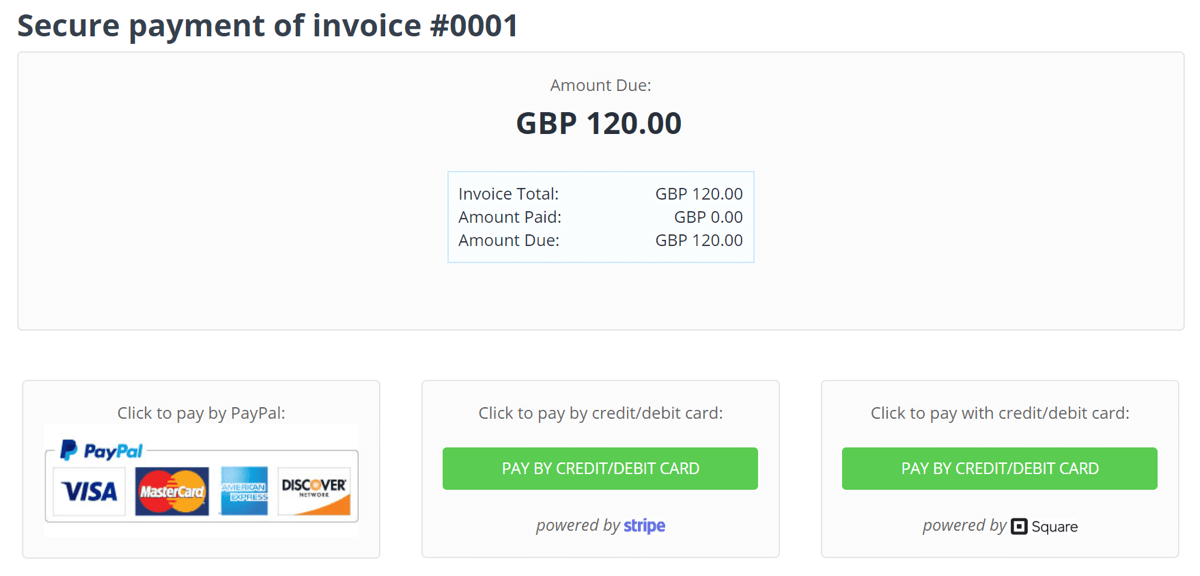 Amazing Features Included In All InvoiceBerry Plans:
Send unlimited professional-looking invoices
Customize your invoice templates
Send quotes and turn them into invoices
Create credit notes and keep track of client credit
Manage all your clients online
Accept card payments and get paid faster
Invoice on autopilot with recurring invoicing
Keep track of payments and send reminders
Manage your expenses online
Create powerful reports with business insights
See What Our Customers Say About Us:
Quick Invoicing
By using your invoice system, makes it so easy, quick and my clients are so impressed with it. Thanks for an outstanding program


Damiano La Rocca
Best Invoice System
Everything has been great so far thank you mate and it's been the best invoice system the charity has used so far.


Oz Bayldon
Easy Invoicing
InvoiceBerry was the perfect tool to make the invoicing process nice and easy, and I would recommend it to anyone any day.


Marcin Zarnowski
See how we compare to others
InvoiceBerry vs. QuickBooks Online
InvoiceBerry vs. QuickBooks Desktop
InvoiceBerry vs. Xero