The Simplest & Fastest Way To Invoice Your Clients Guaranteed.
Try Us.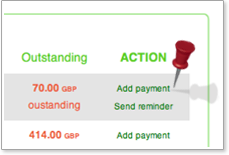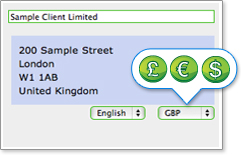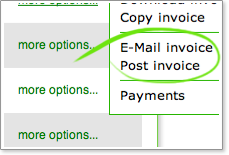 Invoice reminder
Customer isn't paying? No problem! Send invoice reminders within seconds and get paid faster.
Multiple currencies
Dollar, Euro, Pound, Yen.
With Invoiceberry you can send invoices in 200 different currencies.
Send within seconds
Create and send new invoices via
e-mail or Royal Mail within less than 60 seconds.

Manage your invoices
We manage and store your invoices for you. Access, search and manage them from anywhere in the world.

Manage your records
Access various reports and keep track of invoices, quotes, payments and profits.

Email or post it
Email or post invoices directly from our software. No more walking to the post box, paper or printer.

Look professional
Get paid faster thanks to invoices that look like they are from a large corporation.

Clear your desk
Never again spend hours searching for a lost invoice. All invoices are stored online and easily accessible.

Secure & Safe
All your data is 256-bit AES SSL encrypted and safely backed up on a constant basis.
Join others using Invoiceberry
"As the owner of a busy and growing dance company with little time for admin, Invoiceberry is perfect for us! It allows us to easily calculate our expenses and keep track of outstanding payments. I would definitely recommend this programme to any growing business!"

Jessica Elliot,
Founder of Dancing After School
Community Entrepreneur 2010, Spirit of London Awards
Young Entrepreneur 2009, Precious Awards