We send your invoices for you via Royal Mail
Written by Uwe on May 25, 2011
To make our customer's lives even easier we offer a feature that allows you to send your invoices directly from your Invoiceberry account via Royal Mail. No other software or provider needed, no more printers needed, no more envelopes, stamps or walking to the post box. We do it all for you. We use a UK-based company which specialises in printing and posting for this service and have integrated them into Invoiceberry.
This means that after you click the "Post invoice" button in Invoiceberry we will send your invoice directly to them, they print it within 30 minutes and post it the same day.
Try our online invoicing software for free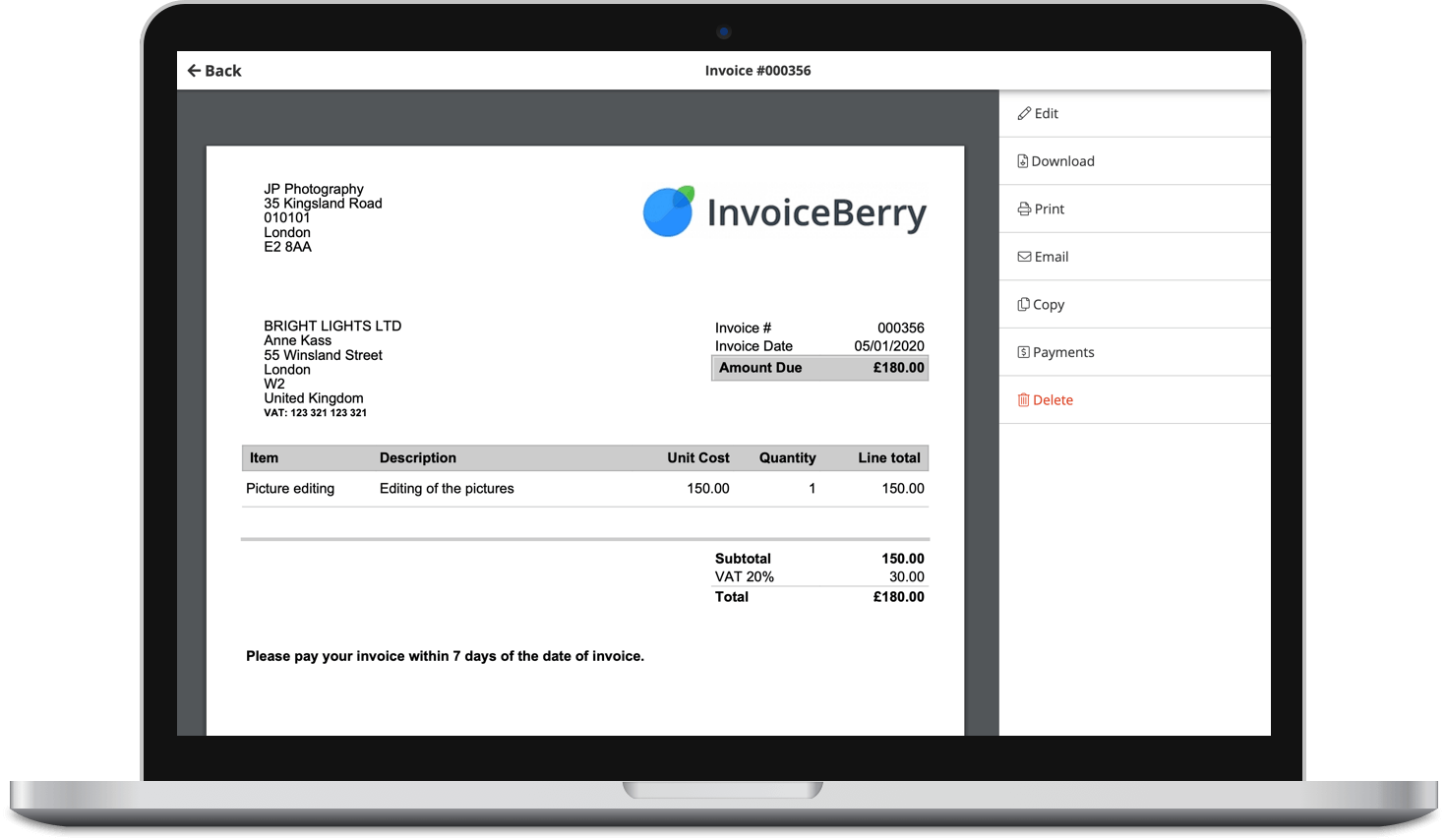 Send professional-looking invoices
Accept online payments with ease
Keep track of who's paid you
Start sending invoices
Having offered this service for the past few months we have had some valuable feedback from customers, which essentially said that it improved their cashflow for the following reasons:
no more ink, paper or printers needed
no more delay in sending invoices because the ink cartridge is empty
no more delay  because of missing paper
no more delays because of forgetting to go to the post box
faster invoicing is directly linked to faster payments and better cash flow
To help our customers use the Invoiceberry postal service even more, we have now reduced the cost of sending an invoice by Royal Mail to £1.00 per invoice.
Happy invoice posting everyone!
Small Business Finance 101
Download our free guide to learn the fundamentals of finance that will help make your small business more efficient and successful.