Small Medium Businesses: Avoid late payments
Written by Uwe on November 05, 2012
Small and medium business (SMBs) are facing difficult times according to a recent research from Dun and Bradstree (D&B). According to the research, SMBs have problems getting payments on time. However, the cashflow of any SMB is extremely important because every penny counts and if you don't get money on time, you might have to get an overdraft to make sure you have enough money to pay your own bills.
This situation does not affect larger businesses but it's a painful topic for SMBs owners. In general SMBs are usually paying on time to have better relationships with suppliers. But what to do with those who don't pay on time? Well, e-invoicing is probably the best option.
Try our online invoicing software for free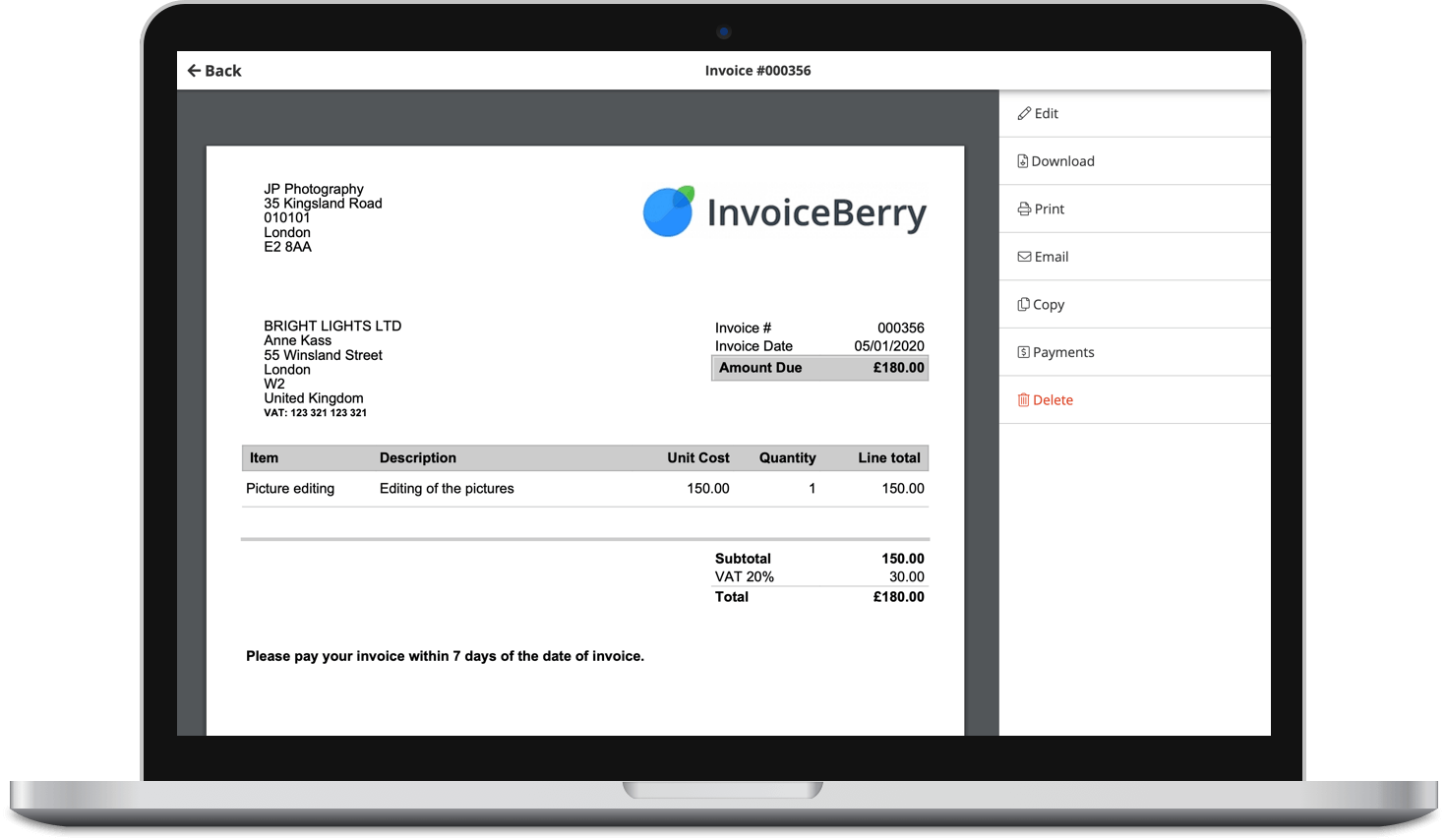 Send professional-looking invoices
Accept online payments with ease
Keep track of who's paid you
Start sending invoices
E-invoicing will help to save money to any size of business and it will also be very easy to use. Companies are sometimes afraid that changing from paper invoicing to e-invoicing will be costly. However, it's quite the opposite – you can use Invoiceberry for free or for a low monthly fee depending on your requirements. Invoiceberry will help you to get on top of your e-invoicing needs and keep track of your customer's payments.
Invoicing doesn't have to be scary
GET 50% OFF SOLO & PRO PLANS
UNTIL MIDNIGHT, OCTOBER 31