Small Business and Freelancing Roundup: Week of 26/05/17
Written by Alla on May 26, 2017
The last month of spring is coming to an end, and we're almost ready to wrap up the first half of this year.
This week's been filled with various events all over the globe. But now it's time to focus on the business world with our weekly entrepreneurship, small businesses and freelancing roundup.
Try our online invoicing software for free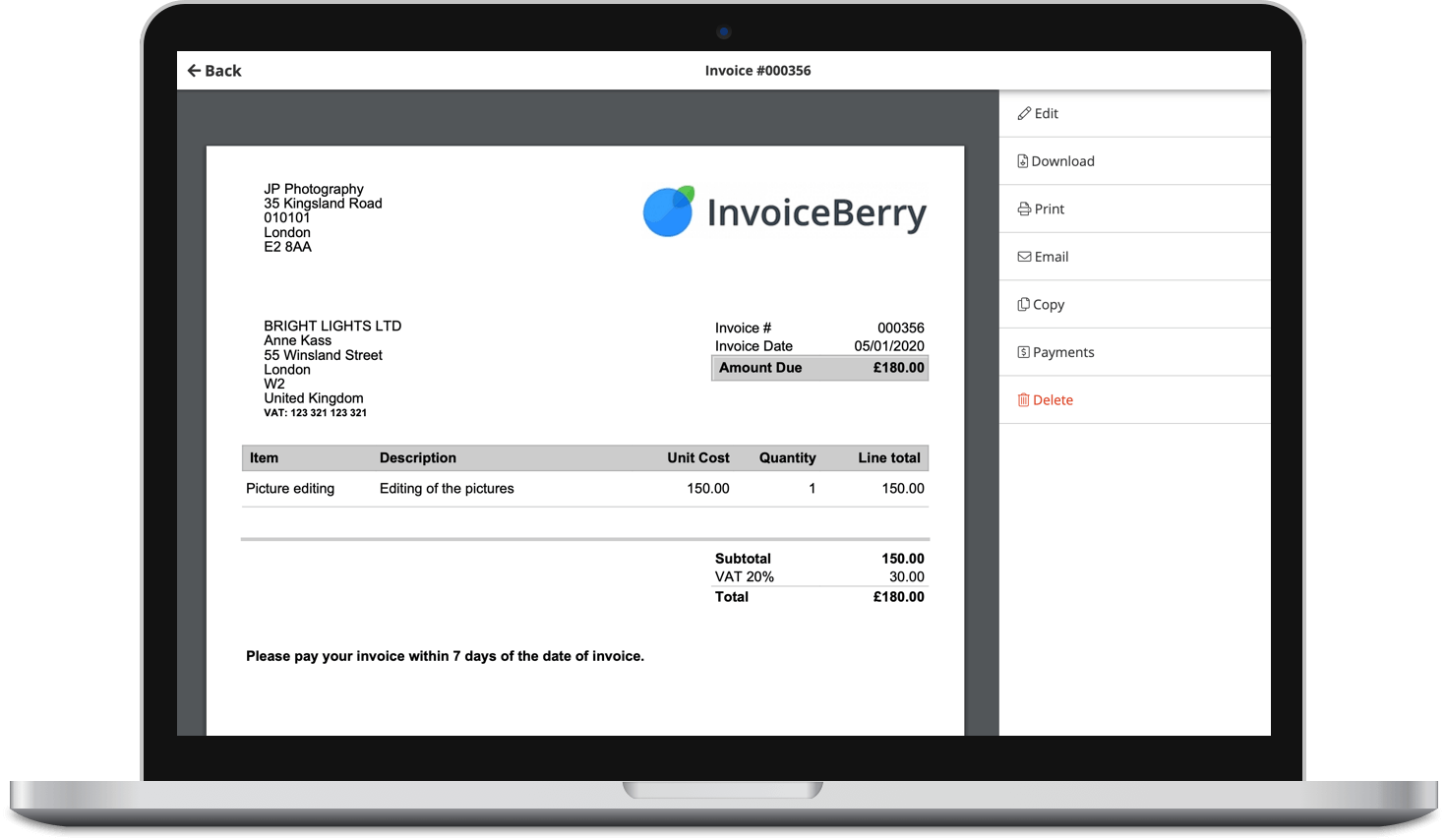 Send professional-looking invoices
Accept online payments with ease
Keep track of who's paid you
Start sending invoices
Small Business
1. In the US, over 60% of small businesses are remaining optimistic about future growth. Read more details here.
2. In the UK, studies find almost a 30% decrease in deals between large and small businesses. Find out more in this article.
3. Despite SMEs employing more than the half of the workforce globally, not a lot of people believe that small businesses are leading to job creation.
4. Check out InvoiceBerry's full guide on how and where to find the best stay at home mom jobs.
5. The home care business is certainly set to boom in the US and around the globe. Find out how to start it today.
6. Summer is a great time to start planning on how to improve your business. Here's how to do it while your competitors are taking a break.
7. Surprisingly, some of the small businesses are still not convinced of the power of social media. Read more about it here.
8. Don't miss any appointments for your business. Check out these 20 online tools to help you with time management.
9. Starting your own business is one of the ways to protect your retirement money. Read more info here.
10. According to recent research, Edinburgh is the best UK city to launch a startup, beating London and Glasgow.
Freelancing & Entrepreneurship
1. Tech startups are always looking for new investments. Here are 5 ways to find angel investors and raise enough money for further development.
2. It's easy to make your business visible online. Read about the 3 must-do things here.
3. According to Bloomberg's Startups Barometer, the startups environment looks better than ever, and AI is one of the things that helps it grow.
4. Maintaining a work-life balance is tough when you have a business to run, but it gets tougher when you do it from home. Read the testimonials of 5 home entrepreneurs here.
5. Do all CEOs need COOs and when is it time to start looking for one? Find out all the thoughts here.
6. Keeping your clients for a long time is key to becoming more stable as a freelancer. Check 5 tips here.
7. Everyone knows about the 'freelance economy' and its boom nowadays. But some business owners are not that excited about it and would rather keep regular workers on board.
8. Surprisingly, it seems that older Americans are more Millennial than the younger ones if we compare their values. Read more thoughts here.
9. When hiring freelancers, every business owner has to take into account these 5 major things.
10. Startups are judged on whether they make it or not, but unfortunately it's not applied to entrepreneurs. Read about gender inequality in business here.
That's it for the last full week of spring. Hope you enjoy the sunshine this weekend!