Small Business and Freelancing Roundup: Week of 25/03/16
Written by Evelina (InvoiceBerry.com) on March 25, 2016
These are the headlines you don't want to miss this week.
Small Business
1. (UK) The number of small firms being approved loans by the government-backed Enterprise Finance Guarantee (EFG) scheme has dropped to its lowest figure ever. What is going on?
Try our online invoicing software for free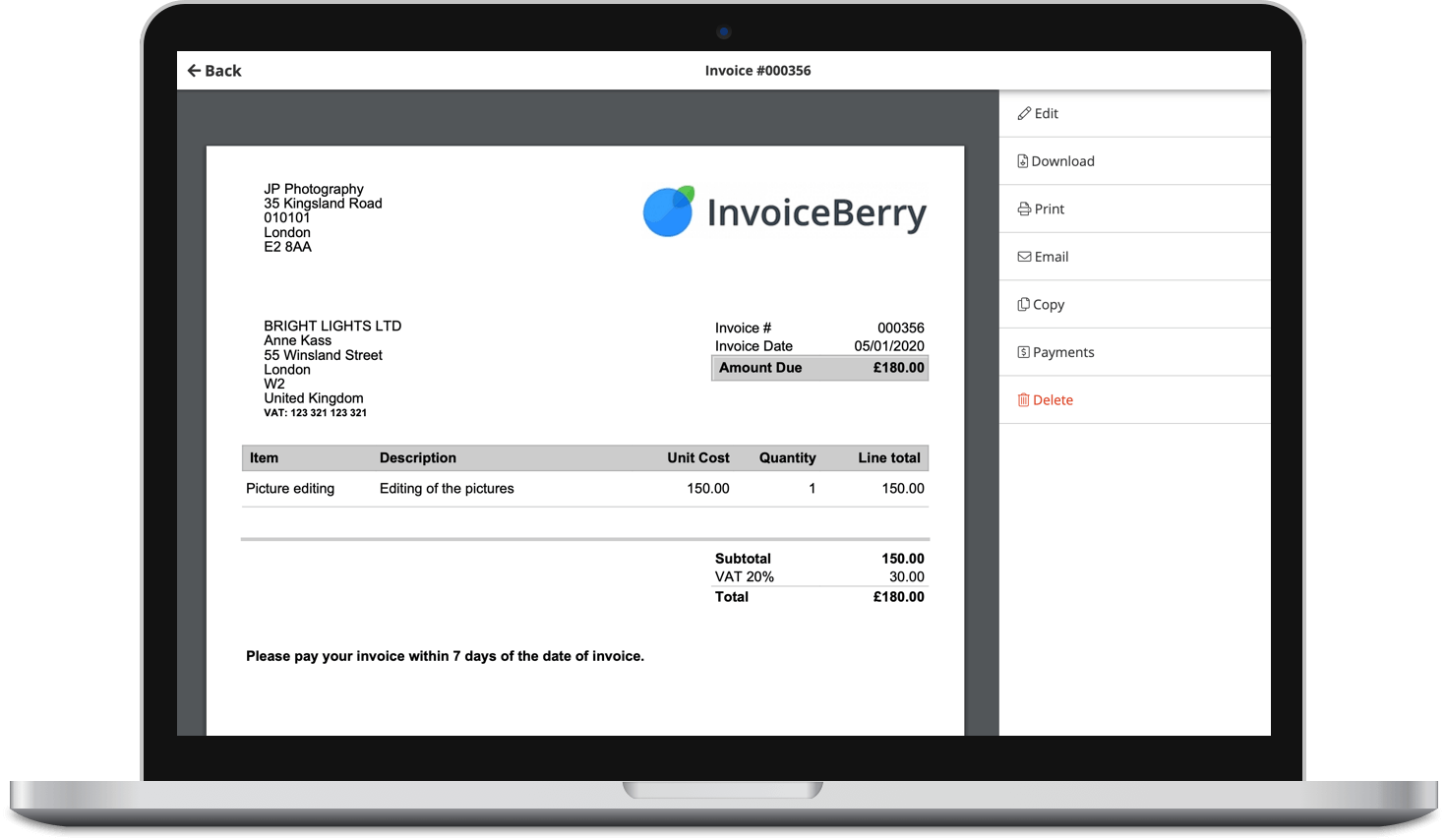 Send professional-looking invoices
Accept online payments with ease
Keep track of who's paid you
Start sending invoices
2. When it comes to stationery, go digital or go traditional? According to 82% of young British businesses, pens, paper and whiteboards are still a number one choice.
3. This time Jennifer Woods talks about the important steps to prepare your new business for success, and you really shouldn't skip them.
4. UK: The EU has grown from a single trading market into a 'dominating beast', says Northern Ireland, and calls the UK to leave.
5. UK: More than 600,000 small businesses will be given full business rate tax relief starting April 2017. Will your company be one of them?
6. Been dreaming of opening your own small business, but haven't decided what exactly should it be? Melinda Emerson will help you make your mind up.
7. Indonesia: No more borrowing from friends and family: Indonesian banks are boosting lending to operators of small and midsize companies.
8. Singapore: the government comes to the rescue as SMEs are taking a hit from China's economic slowdown.
9. Big changes in GoDaddy: now the web hosting company will offer cloud services tailored for small businesses, as well as a 'pay as you go' utility billing model.
10. (AU) Easter: save yourself a headache by reading the state-by-state guide to the Easter 2016 public holidays and trading hours.
Freelancing
1. Sometimes all you need is a good example: Lauren Ravazi talks about her experience as a freelance journalist, and shares her trade secret on how to constantly improve as a writer.
2. Another encouraging story about how to say goodbye to your well-secured corporate job and become happier and… richer!
3. Once you decide to follow a path of a freelancer, your world-view changes. Here are 7 Things that Kentin Waits learned about money after going freelance.
4. Worried about tax season? Worry no more! With this simple guide to surviving tax time as a freelancer will save your day.
5. Choosing not to work in a boring office anymore? What about "industrial chic workspaces with neon signs, free craft beer on tap and taco party nights"? These are the new 'physical social networks' cultivated for freelancers by WeWork.
6. Trying to be a rainbow in someone's cloud? Make sure you know what your client really wants.
7. It's time for personal projects: limiting your portfolio to client-requested assignments will not reflect your passions and extensive skills to potential clients.
8. In the freelancers' world, the hardest part of the job is getting paid. But not for long: find out what legal risks companies take when they don't pay you.
9. Be in control of your finances: Jennifer Woods gives some kickass advice for freelancers; everything from budgeting to liability, from taxes to retirement planning.
10. Looking to establishing new working relationships? Check out the top companies hiring freelancers in 2016.