Small Business and Freelancing Roundup: Week of 21/07/17
Written by Alla on July 21, 2017
Half of the summer has already passed, and small businesses and freelancers enjoy these slower months to plan and create their to-do lists for the upcoming busier seasons.
However, we're always keeping an eye on the most important news of the week. So let's check what SMEs and self-employed have been up to during the past seven days.
Try our online invoicing software for free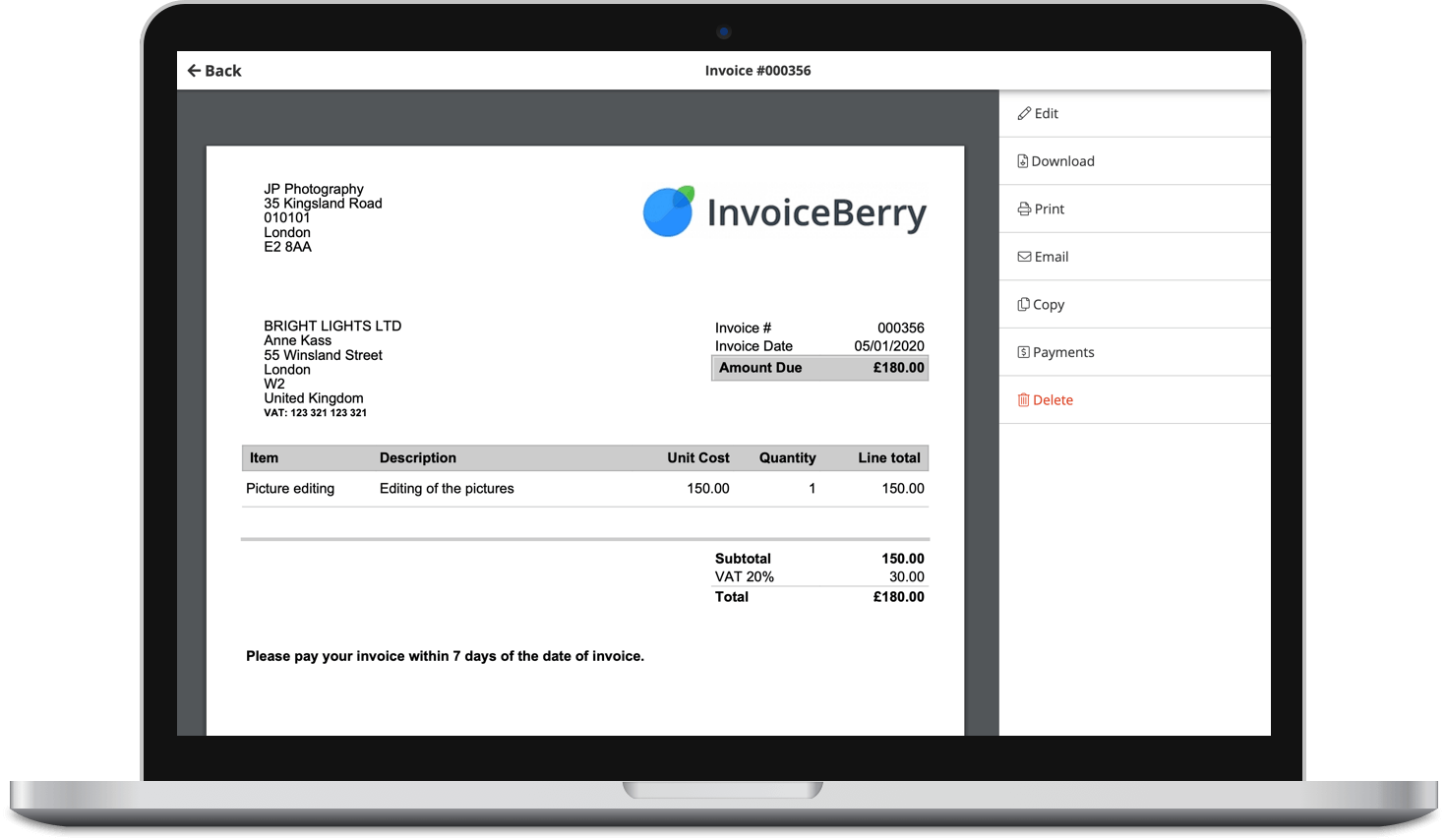 Send professional-looking invoices
Accept online payments with ease
Keep track of who's paid you
Start sending invoices
Small Business
1. With the ongoing debates over Obamacare, small businesses may be facing serious issues very soon. Read more thoughts here.
2. While South Africa has everything to offer for small businesses, a lot of owners think about relocating their SMBs to the UK. Read how to pull it off here.
3. Starting a business, it's important to evaluate and forecast all the expenses that will follow. Download our free Business Startup Costs Template here.
4. Keeping an eye on your money will be definitely easier with our Petty Cash Receipt Template. Download it for free here.
5. Issuing credit notes is pretty common for small businesses, and that's why you need great templates for that. Download brand new InvoiceBerry's Free Credit Note Templates here.
6. For some of small businesses, summer is a slower season, which you can use for planning. Check what you need to do here.
Freelancing & Entrepreneurship
1. More and more people are thinking about starting a home business, and these free marketing tools will help you out on the way.
2. And if you're just planning on having your home business, the experts share the most important thing that changed everything for them.
3. Scotland's been named the best country in the UK to start a new business "because of confidence, support, resilience, money and balance". Read more reasons why here.
4. Planning finances might be equally tricky for businesses and entrepreneurs, but life will get easier with these 8 books.
5. Entrepreneurship is about courage too sometimes (or most of the times). Learn these 6 truths to become fearless and never stop before achieving your goal.
6. You don't necessarily have to leave your regular job to go freelance or start a business on your own. Check these 11 side businesses that you can start with only $100 investment here.
That's all the news for this Friday. Tune in next week to find out more!
Small Business Finance 101
Download our free guide to learn the fundamentals of finance that will help make your small business more efficient and successful.