Small Business and Freelancing Roundup: Week of 13/05/16
Written by Uwe on May 13, 2016
We're half way through the month. Europe and the US is awakening in the sun while Australia and our other friends in the Southern hemisphere get ready for winter. What's been news-worthy this week in the small business and freelancing world?
Small Business
1. Small Business Trends has a short reminder about what tax moves should be strongly avoided when dealing with the IRS.
Try our online invoicing software for free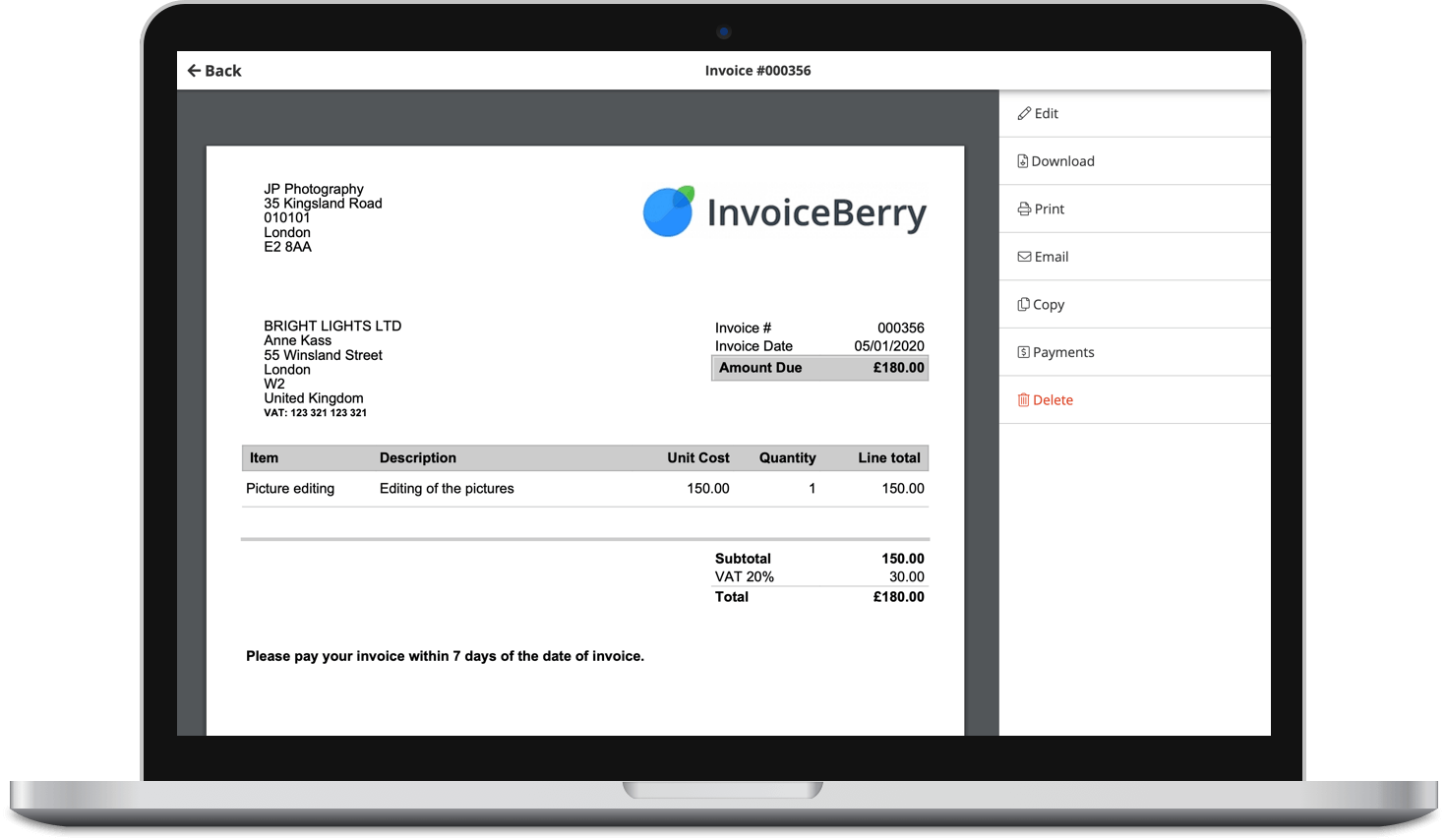 Send professional-looking invoices
Accept online payments with ease
Keep track of who's paid you
Start sending invoices
2. Ever wondered what petty cash is or how to account for it? You're welcome!
3. Wells Fargo announced Fast Flex, a small business loan program for loans between $10,000 and $35,000. Everything you need to know about it.
4. The total volume of data loss in businesses has increased by more than 400% in the last few years. How can small businesses prepare for it?
5. Small businesses have limited resources when it comes to (online) marketing. Amie Marse offers six solutions how to compete with resource-richer competitors in content marketing.
6. New York is the second best city to start a small business in the USA. San Francisco is in third place, followed by Miami and Los Angeles. But who's number 1?
7. The "Trump discount" is well-known in the US amongst construction companies. What's the meaning behind it?
8. Los Lunas Chamber of Commerce has little more than 100 members and fights for survival while The Greater Belen Chamber of Commerce counts 286 businesses as its members. What are they doing differently?
9. The black population in South Africa can legally participate in the economy only since 22 years. Time for a black-owned bank?
10. What is cloud computing and how can it help small businesses to grow? Who provides the best cloud services and what are potential downfalls? All answers in a compact guide.
Freelancers
1. LinkedIn launched their freelance marketplace ProFinder in October 2015. Is it worth joining or just a lot of hype? 
2. How can we protect freelancers while also not harming the growing on-demand economy? Jeff Wald found 5 solutions to have it both ways.
3. Freelancing is the increasingly preferred method of work by Indians in the 20-30 year age bracket. Anusha Kovvuri advises on how to get started with it.
4. It's great to have all the freedom freelancing offers, but making money is a major concern for a lot of freelancers. How to find high-paying clients?
5. China's tourism authority will introduce a freelance tour guide service starting from May this year. What are the opportunities for small tour operators and freelancers?
6. Freelancing from home can provide the freedom needed when 9-to-5 just isn't possible. However, the isolation from the rest of the world while working from home can be tough. More thoughts on the topic by Hilton Freund.
7. Separating your work and your personal life as a freelancer can be tough. Here are six ways to avoid going insane.
8. Danny Margulies earns over $100,000 a year as a freelance writer. Here he shares his tips on how to follow suit.
9. The UK freelance community is expecting a grim financial future according to a study by IPSE. What else did the study find out?
10. The freelance marketplace Upwork changed its pricing model and freelancers as well as business owners aren't happy. Where did it go wrong?
Small Business Finance 101
Download our free guide to learn the fundamentals of finance that will help make your small business more efficient and successful.