Small Business and Freelancing Roundup: Week of 10/02/17
Written by Alla on February 10, 2017
The shortest month of the year has almost reached its halfway point. Meanwhile, Trump's presidential statements and decisions continue to shock the US and the rest of the world.
Now let's see what's new in the small business, freelancing and entrepreneurial world.
Try our online invoicing software for free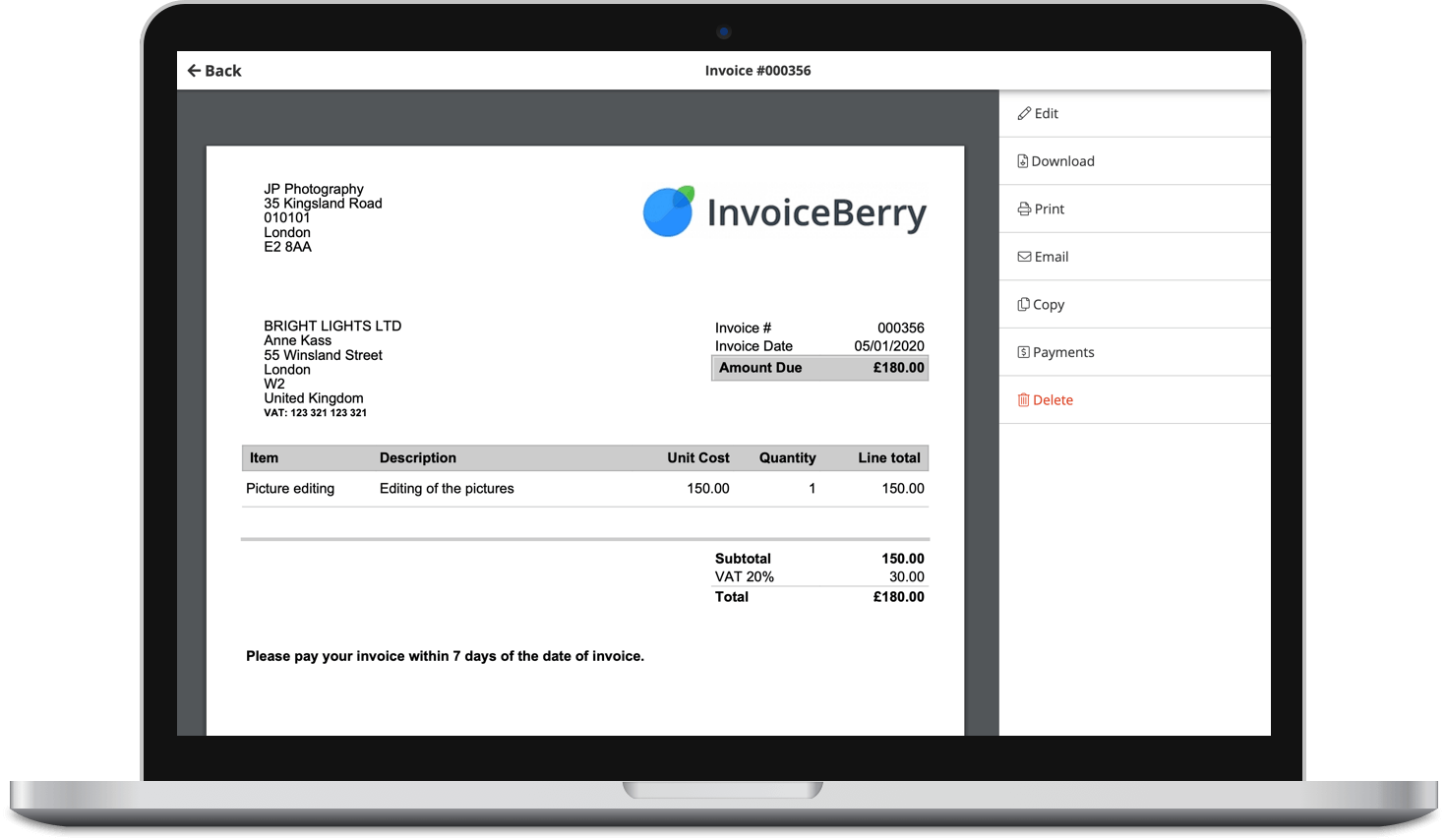 Send professional-looking invoices
Accept online payments with ease
Keep track of who's paid you
Start sending invoices
Small Business
1. President Trump has criticized the Dodd-Frank. Here's all the info about the law and possible consequences of its deregulation.
2. Check out more thoughts and stats on starting and expanding small businesses in the US in light of Trump's words.
3. Republicans' new import tax reform proposal will force a number of SMBs to close their businesses. Read more details here.
4. According to FSB, UK small businesses can face an additional £2,600 in employment costs. What will the Spring Budget bring?
5. In Australia, a new Government issue paper focuses on late payments (as they influence the profit of 70% of businesses). But will it help?
6. Running a family business with your spouse? Here's how to simplify your taxes and save time and money.
7. The consulting business industry made around $450 billion last year. Read our amazing guide on how to start and grow your new business here.
8. Small businesses have to get creative and effective about spending as little money as possible. Read about the 18 amazing marketing ideas here.
9. Precise targeting is a key to small business success, and also an opportunity to build a long-term relationship with your client. Read all about it here.
10. Implementing technological innovations is sometimes easier for small businesses than for MNEs, which means there's a big chance to win in online retail.
Freelancing & Entrepreneurship
1. According to the Global E-Invoicing Study, 73% of respondents are using e-invoicing. But what are its latest trends?
2. Freelancers must be careful when managing their finances. Click here to find out about the 3 most important financial documents to take care of.
3. In Singapore, the number of freelancers is growing in some industries faster due to the 'sharing economy' trend. Here's what the government is planning to do.
4. Entrepreneurship and freelancing are sometimes used interchangeably, but they are not the same. Find out what's the difference here.
5. Mobile marketing is on the rise, but businesses are still missing out on its benefits and opportunities. Here's how to succeed in it.
6. All new freelancers make the same 5 mistakes. Get to know them so you can avoid them.
7. Surprisingly, flexible freelance work in the UK is the most popular format among 'baby boomers'. Check more details here.
8. It's true that some famous entrepreneurs don't have a college diploma. So should we study at all to become successful?
9. Each sport can offer us some valuable lessons on entrepreneurship. Read here what tennis can teach you about leadership and motivation.
10. Entrepreneurs are always learning and improving their skills. Check out these 15 free online courses to boost your knowledge.
That's all for this week. Feel free to share your news and ideas in the comments below.
The Ultimate Social Media Tool
Download our free guide to learn how to create shareable content, generate website traffic & increase conversions.