Small Business and Freelancing Roundup: Week of 09/06/17
Written by Alla on June 09, 2017
The first week of summer didn't feel summery at all, but we're still keeping our hopes high for the days and weeks to follow.
The world's been shaken by the sad news of terrorist attacks and environmental policies. But let's see what's new in our weekly entrepreneur, small businesses and freelancing roundup.
Try our online invoicing software for free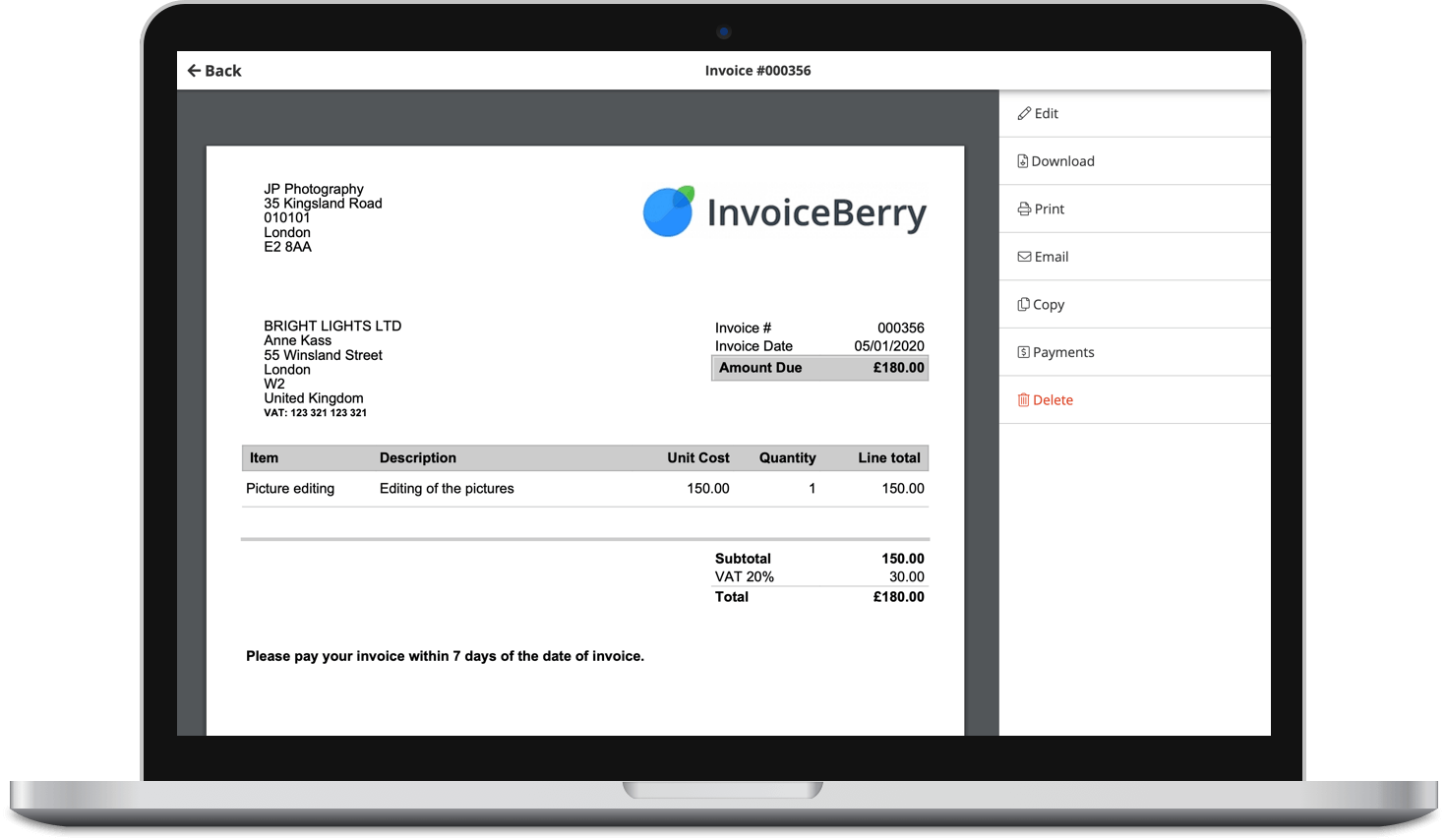 Send professional-looking invoices
Accept online payments with ease
Keep track of who's paid you
Start sending invoices
Small Business
1. In the US, not all businesses are happy about the 'border adjustment tax', and are going to lobby Congress about it.
2. According to a recent survey, one third of small businesses in the UK wants a new government that will reverse Brexit, but the key demand is to reduce 'red tape'.
3. Despite the US withdrawing from the Paris climate accord, small businesses in the clean energy industry are still feeling optimistic.
4. Legislation is not perfect for small businesses, and here are 4 common legal issues that you may face on the way.
5. Statistics show that construction projects will grow 5% by 2024, so now is a fantastic time to get started on your own construction business with our comprehensive guide.
6. Data protection is something that small businesses know about, but still struggle to implement for a number of reasons. Here's the full guide on it.
7. Managing an eCommerce business requires same amount of dedication as any other business. Check these 5 tools that you can use to make your life easier.
8. Before buying tickets and packing your suitcase to go on a summer vacation, do these 4 things to make sure your business will be fine without you.
9. Content marketing is one of the driving forces for small businesses. Here's how to create a great blog and grow your business.
10. Instagram is a powerful tool for businesses, and these 5 are doing a great job on it.
[ninja-inline id=8005]
Freelancing & Entrepreneurship
1. Remote work is on the rise, and here are the 34 best resources where you can find online jobs.
2. And for business owners, it's important to build a flexible remote culture to manage employees and business processes.
3. Net 30 is a common payment term, but you have to know where the dangers hide and how to avoid them before committing.
4. Business partnerships have a million advantages, but make sure you know about other options and risks first.
5. Being an introvert and a successful CEO is possible. Read all the thoughts on that here.
6. Entrepreneurs usually don't think they'll have to sacrifice anything when starting a business. Here's what the experienced entrepreneurs have to say.
7. Retirement is far away for a lot of freelancers, but you need to start thinking about it now. Here are 5 major options.
8. Becoming happier is one of the reasons a lot of people quit their jobs and go freelancing. But can remote working make you happier?
9. Negotiating a freelancing contract is probably twice as important as negotiating a regular one. Check out these tips to get prepared.
10. Graduating college might be your first stage to become an entrepreneur. Check the 5 things that you have to do next.
That's all the news that we wanted to share in our Friday roundup today. Feel free to drop us a line if you'd like to share your story next week.