Small Business and Freelancing Roundup: Week of 03/06/16
Written by Alla on June 03, 2016
Summer is officially here and this short working week is going to end very soon.
I can't wait to share the freshest news from the last 7 days that the InvoiceBerry team has prepared for you.
Try our online invoicing software for free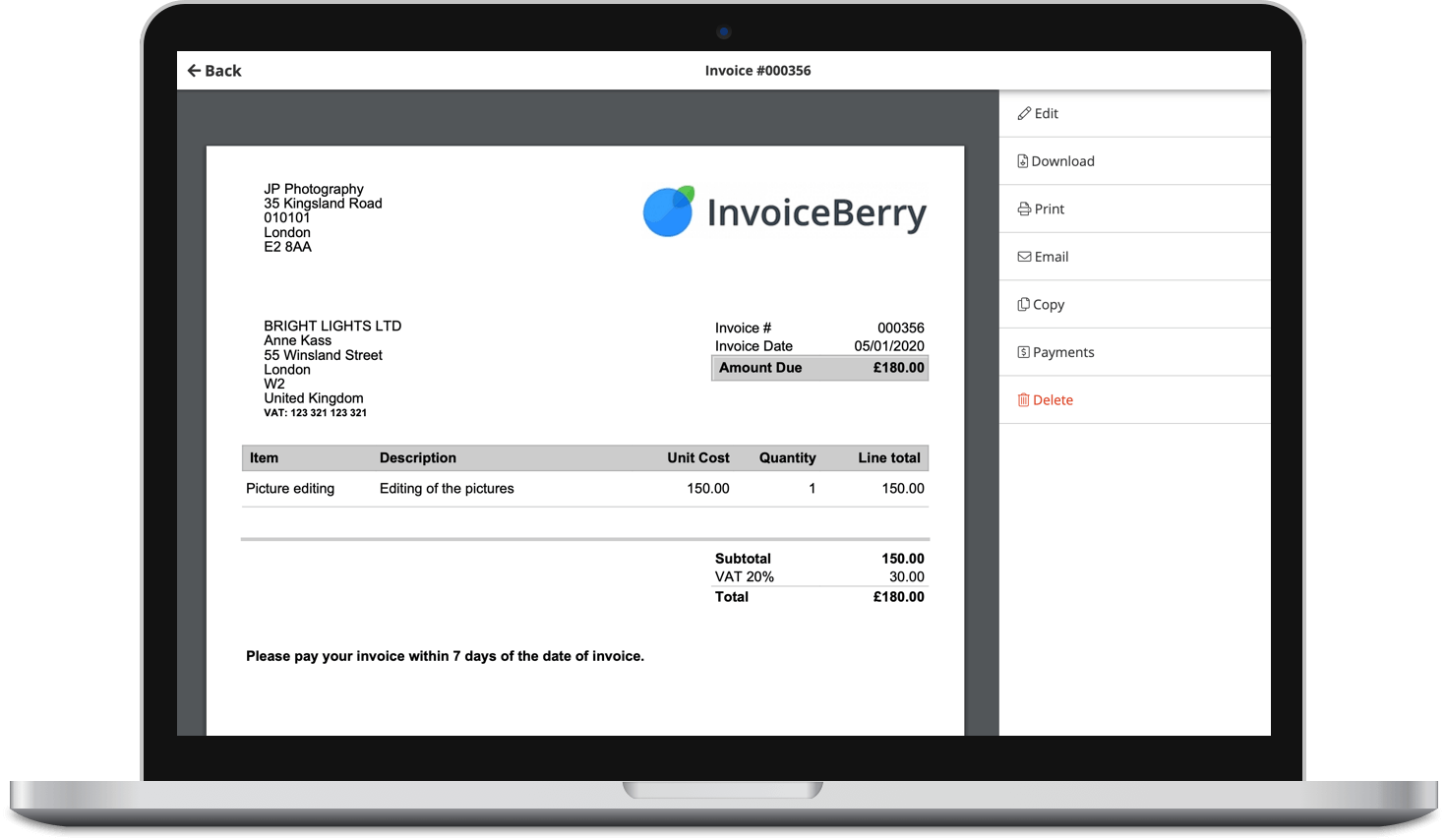 Send professional-looking invoices
Accept online payments with ease
Keep track of who's paid you
Start sending invoices
Small Business
1. Brexit has been a steaming topic recently, and the closer the date of the vote is, the more discussions we see. Business Secretary Sajid Javid claims that 31,000 small businesses in the North East of England alone will be in danger if the UK votes for leaving the EU. What are your thoughts?
2. Continuing the topic, more than 25% of business owners think that a Brexit will impact the cost of hiring workers too. At the same time, 58% feel that there will be little or no impact on their business decisions. The discussion is on, and on June 23 we'll know for sure.
3. According to the recent studies, the UK small and medium businesses will have a 25% growth rate by 2021. The source of growth is international trade with America, Western Europe, and the Nordic countries. It seems like a great trend!
4. With digital and small businesses being inseparable during the last few years, new report on the Internet trends and the state of the web from Mary Meeker is a must-see. How will the world of digital change with the smartphone slowing growth?
5. Instagram now finally faces small businesses by providing them new features. The platform will reach around $1 billion revenue thanks to that.
6. Why should small businesses have credit card machines and which ones are the best in class? Check out the post by our marketing brain Evelina to find out.
7. 59% of consumers won't choose a retailer who doesn't have a proper delivery service. That's why small businesses have to come up with some never-seen-before ideas. Take a look at some thoughts (including using robots!) in this Guardian article.
8. Thinking about working from home full-time and launching a home-based business? With this guide from Evelina you'll know everything you need to start!
9. With summer kicking in we all think about taking a break. But is it really OK to leave your business and go for vacation? Yes, it's a must! And that's why.
10. How does a simple smile or high five can boost your business productivity and efficiency? Read about nice things to do daily (and for free!) here.
Freelance
1. The freelance economy is on the rise, and Dunedin is clearly ready to invest in it. Read about a recent £33 million deal and what it means for this blooming market.
2. Every freelancer knows that even if you did everything perfectly, sometimes you won't get your money on time. How to deal with that and what are the options to resolve the issue?
3. From freelancer to business owner: is it just a dream? Take a look at this success story from India Lott, a person who found her niche and built a whole agency around it.
4. Looks like Snapchat is back and here's the list of top 12 bloggers to follow there. Now you'll always stay in tune of the latest news and trends!
5. Can creativity and profitability coexist and amplify each other? Joanna Penn proves that they can! Learn from her success in this article.
6. Getting stuck while writing your blog? Here are the tips on doing it effortlessly (one of them is to experiment: write something short, or just post an image – it works).
7. Yet another great success story from a corporate shark in the past, and a present freelance spokesperson Kathy Buckworth. She shares her secrets of success while doing what she loves. Take a look!
8. Are you really ready to start your blogger carreer? Check these 8 things before it's too late!
9. Lacking Photoshop skills sometimes can waste your time and frustrate a lot which doesn't do any good to your working procees. These fast tutotials will make you a pro!
10. A weekend is almost here, and it's finally time to rest. Here are some ideas on how you can fully benefit from your free time and get a useful sort of a distraction while not working!
I hope you liked this week's roundup and you're now ready to enjoy a few days off before tackling the new week. See you next week!