Small Business and Freelancing Roundup: Week of 03/03/17
Written by Alla on March 03, 2017
The first month of spring has arrived in the Northern hemisphere along with extended daylight hours and sunny days.
Let's look through the major news in the world from this past week in our entrepreneurship, small business, and freelancing roundup.
Try our online invoicing software for free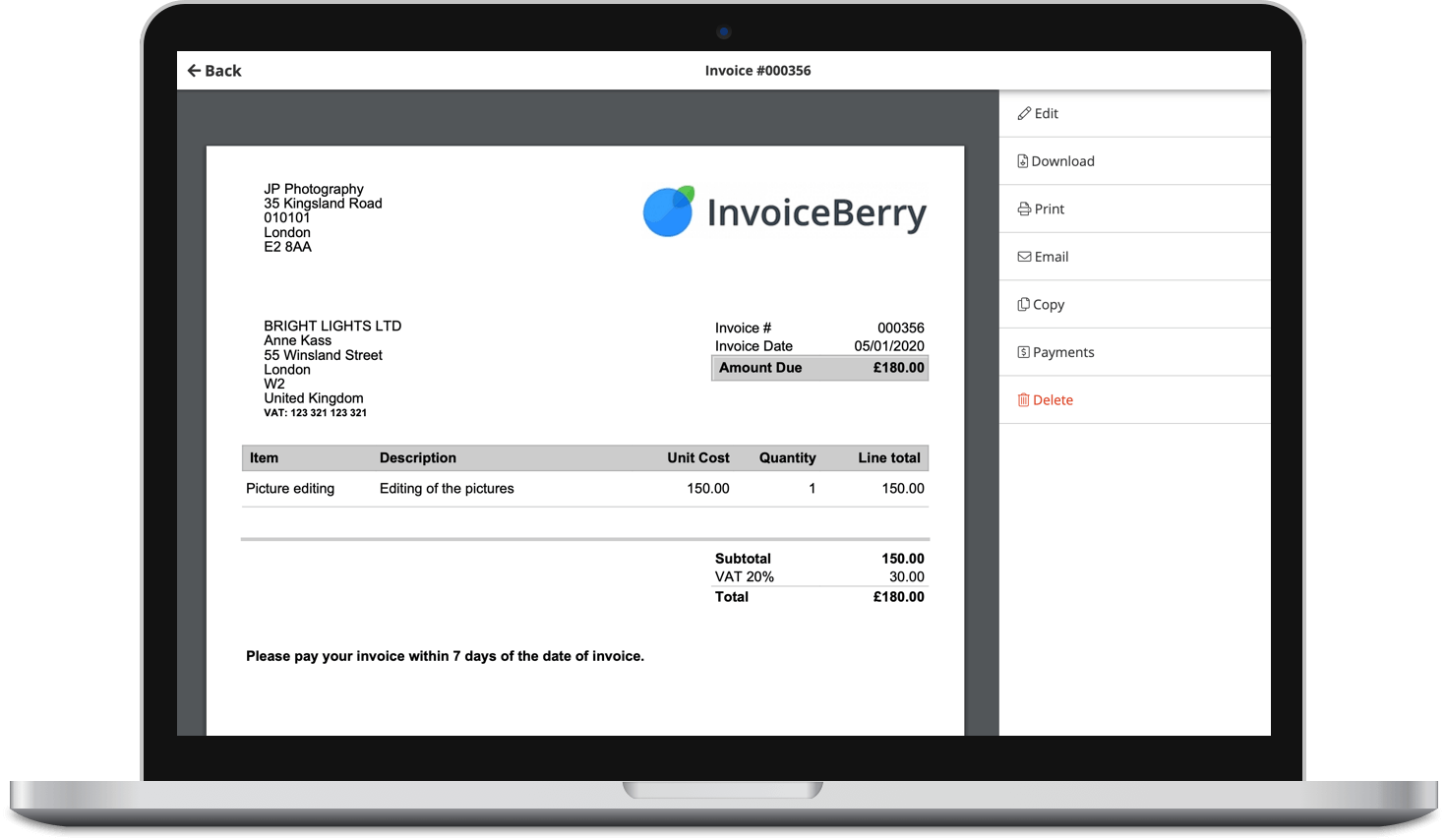 Send professional-looking invoices
Accept online payments with ease
Keep track of who's paid you
Start sending invoices
Small Business
1. The January Small Business Lending Index has fallen 8% vs last month, but grew 4% vs last year, and the experts are speaking about the growth potential for SMBs.
2. Amazon had claimed almost 100% reliability until their recent crash this week. How did it affect small businesses?
3. Congress is likely to make small business taxes even more complicated. Read the full article here.
4. In the UK, Virgin Money is looking into the small business banking market, and probably entering it with the Royal Bank of Scotland.
5. Obamacare is very much likely to be replaced, but the question with what will stay. Here are all the thoughts and options that small businesses have.
6. With customer acquisition being the most important part of new businesses, it's quite necessary to know all the ways to get your new customers.
7. Marketing for your small business may be tough for a million reasons, but these 6 ways to think outside the box will help you out.
8. Using Google tools for marketing is a must nowadays for most businesses. Read the tips in the guide here.
9. GoDaddy is launching a new website builder aiming at small businesses. Check out the details here.
10. Get updated on your finance vocabulary. Here are the top 5 invoices that small businesses must know.
Freelancing & Entrepreneurship
1. Freelancing is on the rise in Singapore, and here are the important steps you should take before becoming your own boss.
2. Also, a higher amount of recent graduates prefers freelancing to traditional full-time employment.
3. In the US, over 55 million people are freelancing, even if they are getting paid less. Read more here to know why.
4. Women entrepreneurship is growing day by day and becoming a global phenomenon. Here are the thoughts on the trend in 2017.
5. Also, Trump has signed two new bills to encourage more women in STEM fields, and here's more info on it.
6. Learn how to find customers for your freelancing photographing business. Read about 13 different ways here.
7. How can you get paid on time (or at all) as a virtual assistant? Check out our best 5 tips here.
8. Running out of inspiration for new business ideas? Check the list of these ones under $100.
9. How is it possible to make $100k as a freelancer? Here are the tips from someone who's already done it.
10. The first 100 customers are vital for your startup. Take a look at the possible ways to find them.
Now you're all set for your first spring weekend! Drop us a line if we missed some of the most important small business and freelancing news.
Small Business Finance 101
Download our free guide to learn the fundamentals of finance that will help make your small business more efficient and successful.