Small Business and Freelancing Roundup: Week of 02/06/17
Written by Alla on June 02, 2017
Summer's officially here, but it's really hard to tell by looking at all the rain and wind outside.
Small businesses and freelancers, as well as regular workers, are looking forward to warmer days and sunshine to go for a long-awaited vacation.
Try our online invoicing software for free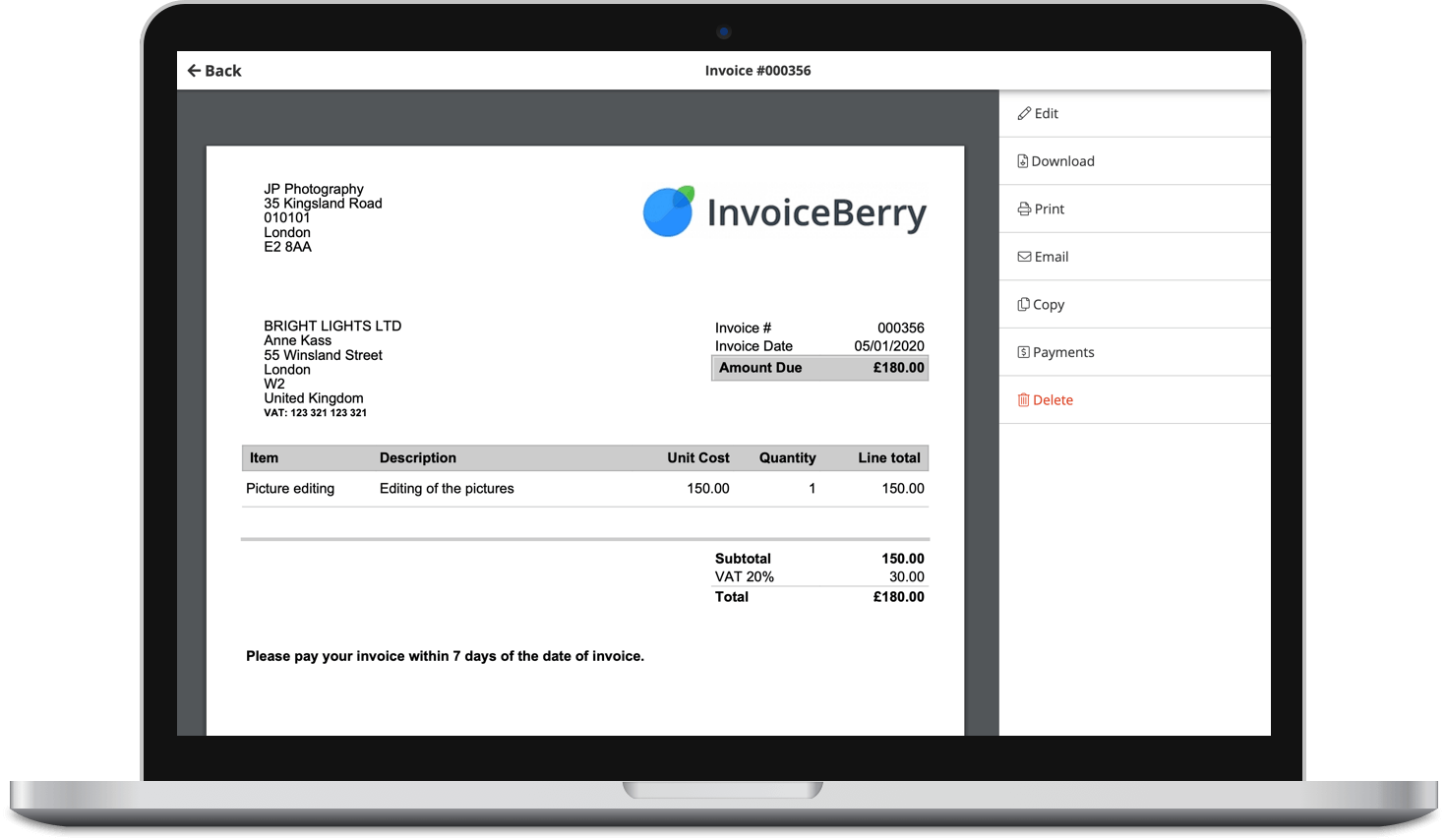 Send professional-looking invoices
Accept online payments with ease
Keep track of who's paid you
Start sending invoices
But for now let's see what's going on in the news world this past week in our entrepreneur, small business and freelancing roundup.
Small Business
1. In the US, small business hires dropped in May, although the average wage grew according to a Paycheck survey.
2. Small businesses need to make an effort to attract larger businesses' attention. Here's how to make it happen.
3. Consider the 7 most important things before you choose an accountant for your small business.
4. One bad review can make a change for small business, which is why it's important to track your online reputation. Here are the 6 best tools for it.
5. At the same time, online reviews can help your small business grow. Read exactly how it can happen.
6. Are you making 100% out of your Instagram presence? Read these tips to make sure.
7. It's well-known that a good office environment is vital for worker's productivity. Check these 6 design tips for that.
8. Millennials are the most entrepreneurial generation ever, and they naturally start a lot of small businesses. Read the report on the study here.
9. There are a lot of options when it comes to choosing an idea for your business. But make sure you follow these 5 steps.
10. Check out these 32 SEO tips made with small business owners and freelancers in mind, which means that they're easy to do and don't require a lot of time.
[ninja-inline id=8005]
Freelancing & Entrepreneurship
1. The gig economy is on the rise, and it's freelancers who change the world. Look at the 5 major types of remote workers here.
2. Paris is getting closer to London and soon will become Europe's top tech hub. Read more here.
3. South Korea's president announced 5 promises to tech startups in the country to boost economy and create thousands of jobs.
4. Some even say that South Korea is the next major global startup hotspot. Here are 4 reasons why.
5. When is it time for your hobby to become a business? Here are 6 questions to ask yourself to find out.
6. Freelancing is all about focusing on the tasks and automating what you can. Here are the top 5.
7. Entrepreneurs are always looking for getting funding and new investors. Learn the main misconceptions about the process here.
8. Parallel entrepreneurship is getting more common among business owners, and here's how to deal with running multiple companies.
9. Business owners are quite international nowadays, which is why having cross-cultural insights is so important.
10. Finding your clients is hard, but keeping them is even harder. Here are 5 things that you might be doing wrong for customer retention as a freelancer.
That's all for this Friday, and see you back next week with more news and updates!