Small Business and Freelancing Roundup: Week of 01/04/16
Written by Evelina (InvoiceBerry.com) on April 01, 2016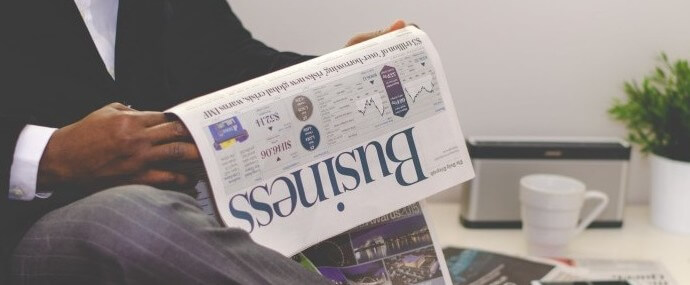 The most interesting and important small business and freelancing headlines of this week.
Small Business
1. Three quarters of UK small companies believe that the government disproportionately looks after the needs of big businesses. What's being done?
Try our online invoicing software for free
Send professional-looking invoices
Accept online payments with ease
Keep track of who's paid you
Start sending invoices
2. On family business: only 30% of family businesses make it through the second generation. But are we looking at the statistics from the right perspective?
3. Cyber attacks are a real threat and your small business is underprepared. Ben Lobel says you need to have a plan.
4. It's spring time! Alyssa Gregory wants you to freshen up your business.
5. Not only fashion has changing trends — business financing needs your close attention too. Here are the 5 small business financing trends to watch.
6. Shocking findings: "more than a quarter of small businesses in the UK are struggling to hit the target when it comes to their marketing efforts". Check out what they (you) are doing wrong.
7. Politics is extremely important to business, and small businesses in the US are not feeling confident about the coming presidential election.
8. March was Women's History Month, and it was a good time to celebrate and recognise the progress women entrepreneurs have made in Mesquite.
9. Bostinnno asked Max Faingezicht what it takes to build a business selling software to small and midsize businesses, and he gives some brilliant tips.
10. A great example of how one organisation in Athens helps the local startups and small businesses grow. Does your local community have a small business incubator?
Freelancing
1. Too many clients? Don't panic, some Facebook users are here to share their experience.
2. Does life of a freelancer have to involve a constant paranoia about a client ending your relationship without any notice? Ben Wroe doesn't think so.
3. "I had no idea I needed a welcome packet. I can tell you now that was a big mistake…huge." Nia Hughes says a welcome packet is a must for freelancers.
4. You can never prepare too much, especially if you're preparing for a freelancing career. Jacob McMillen gives a few truly fantastic tips before you begin.
5. Freelancing in Pakistan is on the rise: "due to internet proliferation, freelance jobs are growing as more than 10,000 IT graduates enter Pakistan's market annually."
6. Freelancers assemble! Contribute to the world's longest unpaid invoice and help create a new bill to offer more protection.
7. Want more control of my professional destiny? According to Tony Faustino, a 50 year-old freelancer, self-employment is the way to go.
8. Is it possible that some of the more traditional freelancing advice that we read and share with others is causing more harm than good? Amber Leigh Turner says yes.
9. Changing workplaces bring changes in retirement plans. What do you need to consider as a freelancer?
10. Web designers often rely too much on their hard skills, and forget that they also need to nurture their soft skills to be successful. Alex Devero offers some solid tips.
Small Business Finance 101
Download our free guide to learn the fundamentals of finance that will help make your small business more efficient and successful.