Small Business and Freelancing Roundup: Week of 31/01/20
Written by Aleks on January 31, 2020
Time's running fast and it's already our last roundup of January.
Let's take a few minutes break and have a look at the top news for small businesses and freelancers this week.
Try our online invoicing software for free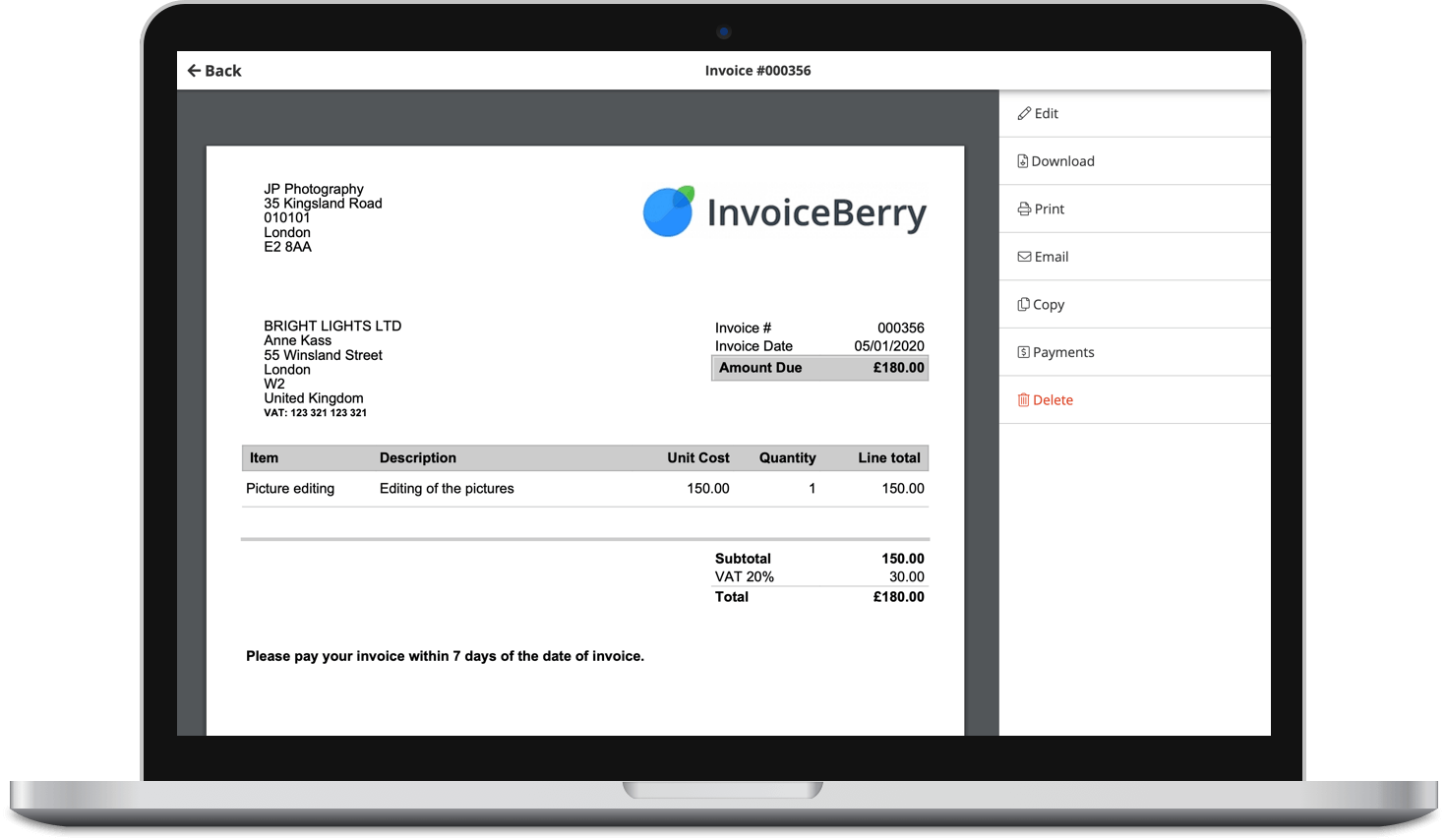 Send professional-looking invoices
Accept online payments with ease
Keep track of who's paid you
Start sending invoices
Small Business
1. Accounting is an inevitable part of running a successful business, and most of the small business owners aren't prepared or trained for the role of an accountant. That's why InvoiceBerry created a free mini-accounting course for small biz owners and freelancers.
2. Every small biz owner has to fill out the tax return each year. Here's how to avoid mistakes that can draw IRS attention or higher your taxes.
3. Starting a business can bring you numerous concerns, and one of them is deciding how much to pay your employees. Check here how to set up payroll.
4. Here are 7 areas where both Donald Trump and Congress can work together and support the small business community.
5. Big businesses offer many attractive perks that small businesses can't afford to give to their employees. Check here what other benefits you can provide that aren't found at big companies.
Freelancing & Entrepreneurship
1. Are you thinking about becoming a freelance writer but have no clue where to start? Check out this great training bundle and become a professional freelance writer.
2. Wondering if going freelance is a good idea? Here's how working as a freelancer can change your life, for better.
3. Becoming an entrepreneur means a huge change in your life, especially if you've been working as an employee at a 9-5 office job. Check out what you've got to learn to become an entrepreneur.
4. Remote employees often find it hard to disconnect from work. Inc. surveys say that over 80% of employees check their emails during holidays. As the boss, you should know how to build a healthy policy without decreasing productivity.
5. More and more women are turning their visions and creativity into reality. Here are three obstacles entrepreneurial women should be aware of in 2020.
That's it for this week. Tune in next Friday for more news!