Small Business and Freelancing Roundup: Week of 29/11/19
Written by Aleks on November 29, 2019
Happy Thanksgiving from team InvoiceBerry! We hope you have your shopping list ready and will get the best Black Friday deals!
But now, let's take a look at small business news in our last roundup of November.
Try our online invoicing software for free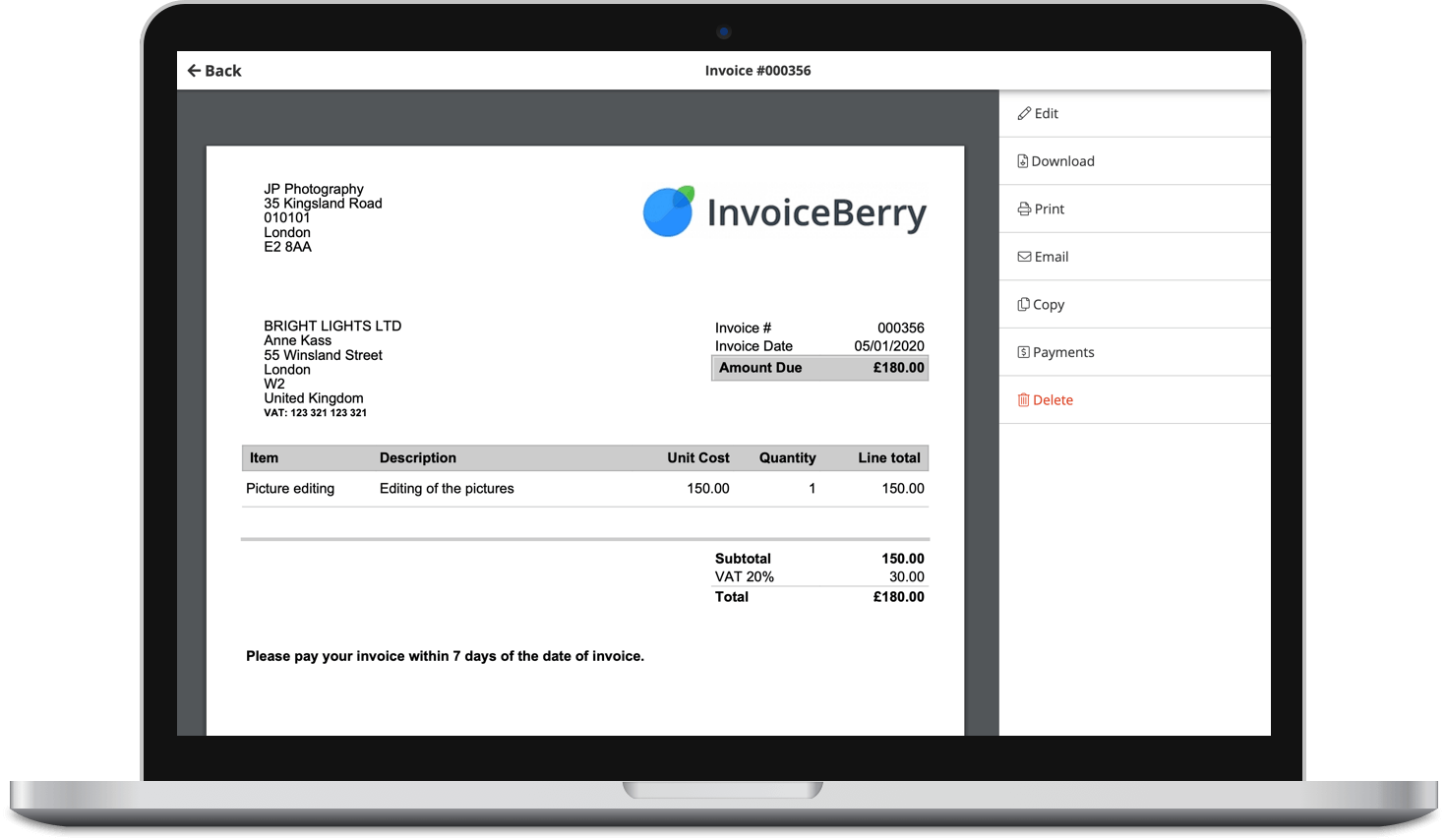 Send professional-looking invoices
Accept online payments with ease
Keep track of who's paid you
Start sending invoices
Small Business
1. Repeat customers will spend much more money on your business than first-timers. Here's how to build your customer trust, and increase your credibility and reliability.
2. Cold emailing can help you reach out to potential customers who haven't heard about your product so far. Check here what cold email is and what are the best practices.
3. As a small business owner, you probably deal with invoicing on a daily basis. Find out which invoicing tool will meet your needs by having a look at this comparison InvoiceBerry vs Xero.
4. Small Business Saturday it's a perfect moment to promote your small biz so if you're looking for last-minute ideas to stand out on this day, here they are.
5. Pinterest is launching "The Pinterest Shop" right before the holiday season starts. Find out more here.
6. What are you thankful for as a small business owner this year? Forbes listed 5 main reasons why small biz owners should be thankful in 2019.
7. Late payments can lead to big problems within your company. Here's how to ensure everything is paid on time and avoid bad debts.
Freelancing & Entrepreneurship
1 . If you're in the process of looking for a new job or a side gig. Make sure to check Jobsora website to discover various job offers.
2. To be successful, it takes a lot of hard work and consistency. Check the best habits of successful and motivated people.
3. Freelancing has many perks like working from anywhere you feel like or choosing who you want to work with. But there's also a bad side of it – the possibility of a recession. Here's how to prepare financially for it.
4. Would you guess that freelancers are most likely to fall into depression? Working from home alone can cause anxiety and loneliness. Check this article for the best tips to fight those negativities.
5. The right way of branding can make customers rush to pay for your products or services. But do it wrong and it can bring serious consequences. Check here the best brand moves of 2019.
6. If you're looking for ideas to make money and become your own boss, you should check Greg Rollett's video on how to create your first online course.
7. If you're still wondering whether you should become an entrepreneur or not, here are 7 key questions you should ask yourself before making a big change.
That's it for this week. Tune in next Friday for more news and updates!
Small Business Finance 101
Download our free guide to learn the fundamentals of finance that will help make your small business more efficient and successful.