Small Business and Freelancing Roundup: Week of 27/12/19
Written by Aleks on December 27, 2019
Hope you're enjoying the Holiday season and that you're ready for 2020!
As this year comes to an end, it's time for InvoiceBerry's final roundup of 2019.
Try our online invoicing software for free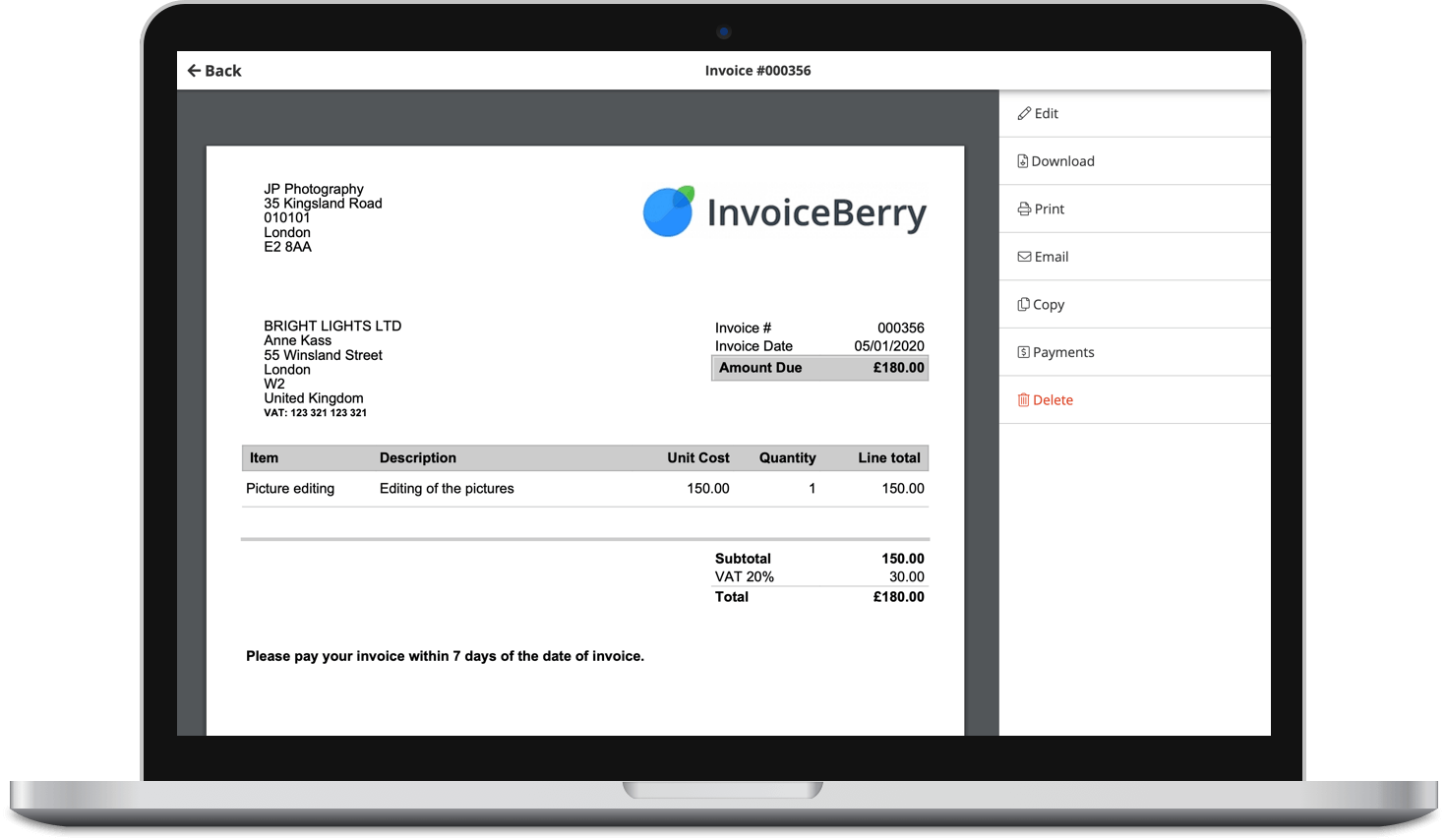 Send professional-looking invoices
Accept online payments with ease
Keep track of who's paid you
Start sending invoices
Small Business
1. Hosted video surveillance can provide you with reliable video monitoring for less costs. Check here why you should choose video surveillance for your small biz.
2. Invoicing helps to keep all your finances organized and makes things easier once the tax season comes. Here's why you need invoicing software as a business owner.
3. Small businesses can't complain about 2019. It's been a good year for them. Check here what you should add to your New Year's Resolution list as a small business owner.
4. Finding the right financing method for your small business can be a challenging task. Check out this guide to find the perfect funding for your startup.
5. Are you planning on opening a retail store? Check out how to open a retail store step by step.
Freelancing & Entrepreneurship
1. Whether you're a freelance writer or you just write a lot. Make sure to check out this article on how Grammarly can change your life and help you become a professional writer.
2. 2020 feels like the right time to go freelance and become your own boss? Here's what to consider before going freelance.
3. California freelance journalists are proposing an amendment to the new law to be implemented in the next legislative session. Check this article to find out more.
4. A successful entrepreneur not only should work hard and have creative ideas, but also contribute to society. Here's what it takes to be a successful young entrepreneur.
5. TransferWise partners with Paydesk to provide faster payments for freelancers. Check what other benefits freelancers will get from this partnership.
6. Would you like your kids to have an entrepreneurial mindset? Nine successful entrepreneurs share their tips on how to raise entrepreneurial kids.
A happy New Year filled with health and happiness! Stay tuned for more small business and freelancing news in 2020!