Small Business and Freelancing Roundup: Week of 26/07/19
Written by Aleks on July 26, 2019
We're more than halfway through July, let's enjoy summer days and check the latest news for small businesses in InvoiceBerry's weekly roundup.
Small Business
1. Lots of people wish to leave the office and hit the road as a business owner. Here are 3 essentials tips for running your business remotely.
Try our online invoicing software for free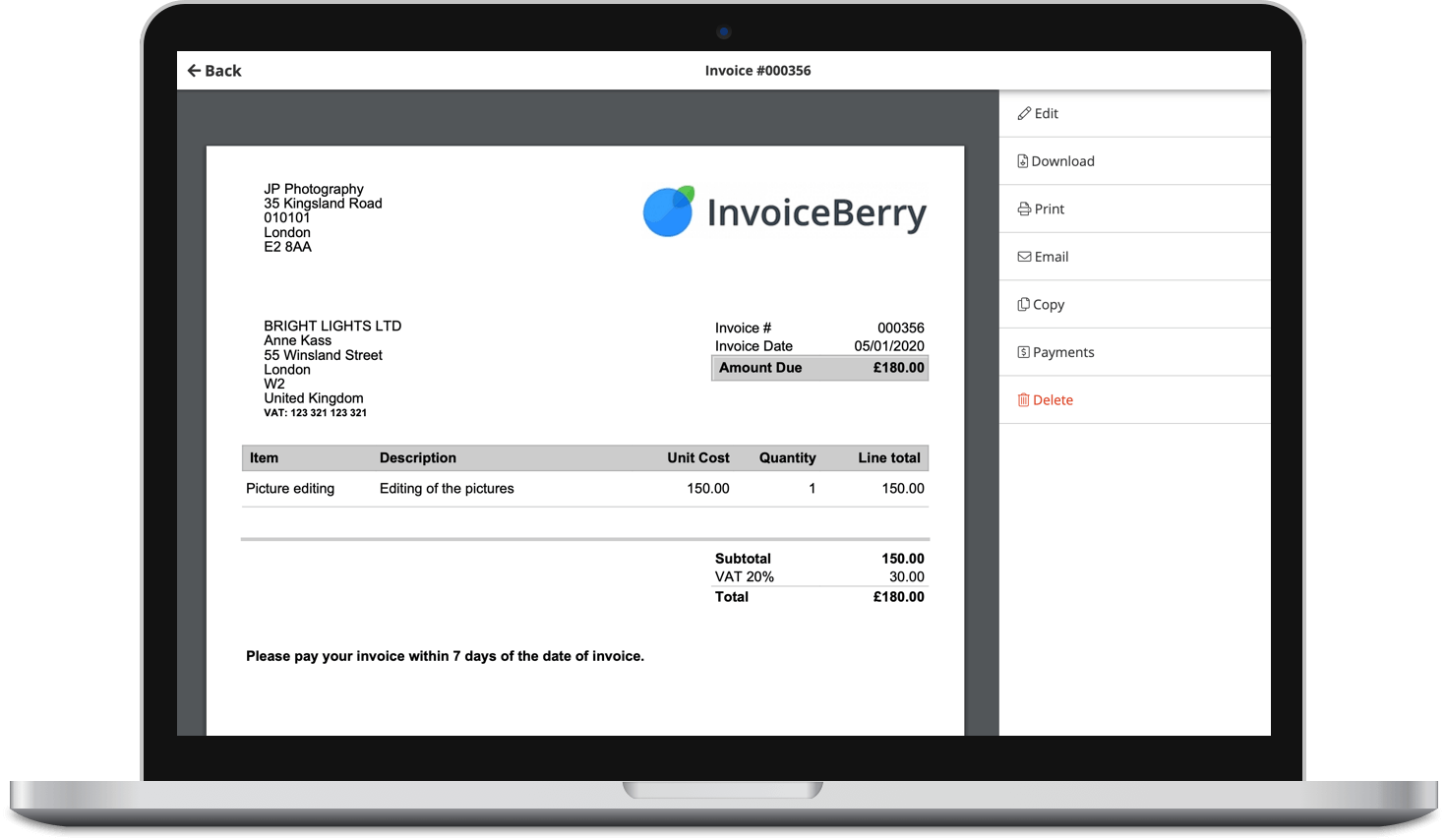 Send professional-looking invoices
Accept online payments with ease
Keep track of who's paid you
Start sending invoices
2. Nowadays, keeping a healthy work-life balance can become a feat. Check Jack Canfield's tips on how to efficiently divide your time between your work and life. 
3. Digital Detox as a way to better business. Here's what can happen when you disconnect yourself from social media.
4. Running a small business on your own and want to boost productivity? Here are the best productivity apps to help you manage your business.
5. Establishing customer trust online can be a challenge and takes time. Here are 6 tips for getting online reviews that will help you optimize your customer experience.
6. When running a small business you need to be prepared for potential failures. Check this out to avoid 4 most common small business mistakes.
Freelancing & Entrepreneurship
1. Do you enjoy watching documentaries that you can learn something from? Here are 10 entertaining business documentaries entrepreneurs can learn from.
2. Wanting to become a freelance writer? Check out these 9 tips to get better chances in succeeding at it.
3. Being a freelancer makes you your own boss. Here are benefits and traps you should look out for.
4. Achievements and successes shouldn't be taken for granted. Check out 8 entrepreneurial milestones that deserve to be celebrated.
5. Wondering if entrepreneurship is the right career path for you? Here are 3 questions you need to ask yourself before making a decision.
6. Find your passion and make a living out of it. Here are 5 ways to turn your passion into profit.
That's it for this week. Tune in next Friday for more!
Small Business Finance 101
Download our free guide to learn the fundamentals of finance that will help make your small business more efficient and successful.