Small Business and Freelancing Roundup: Week of 22/11/19
Written by Aleks on November 22, 2019
It's hard to believe that Thanksgiving is only one week away and soon we'll be enjoying Black Friday sales! But now, let's have a look at the most important updates for small businesses and freelancers.
Small Business
1 . Successful businesses start with a good financial plan. Here's how to handle financial instability and avoid a financial crisis in your company.
Try our online invoicing software for free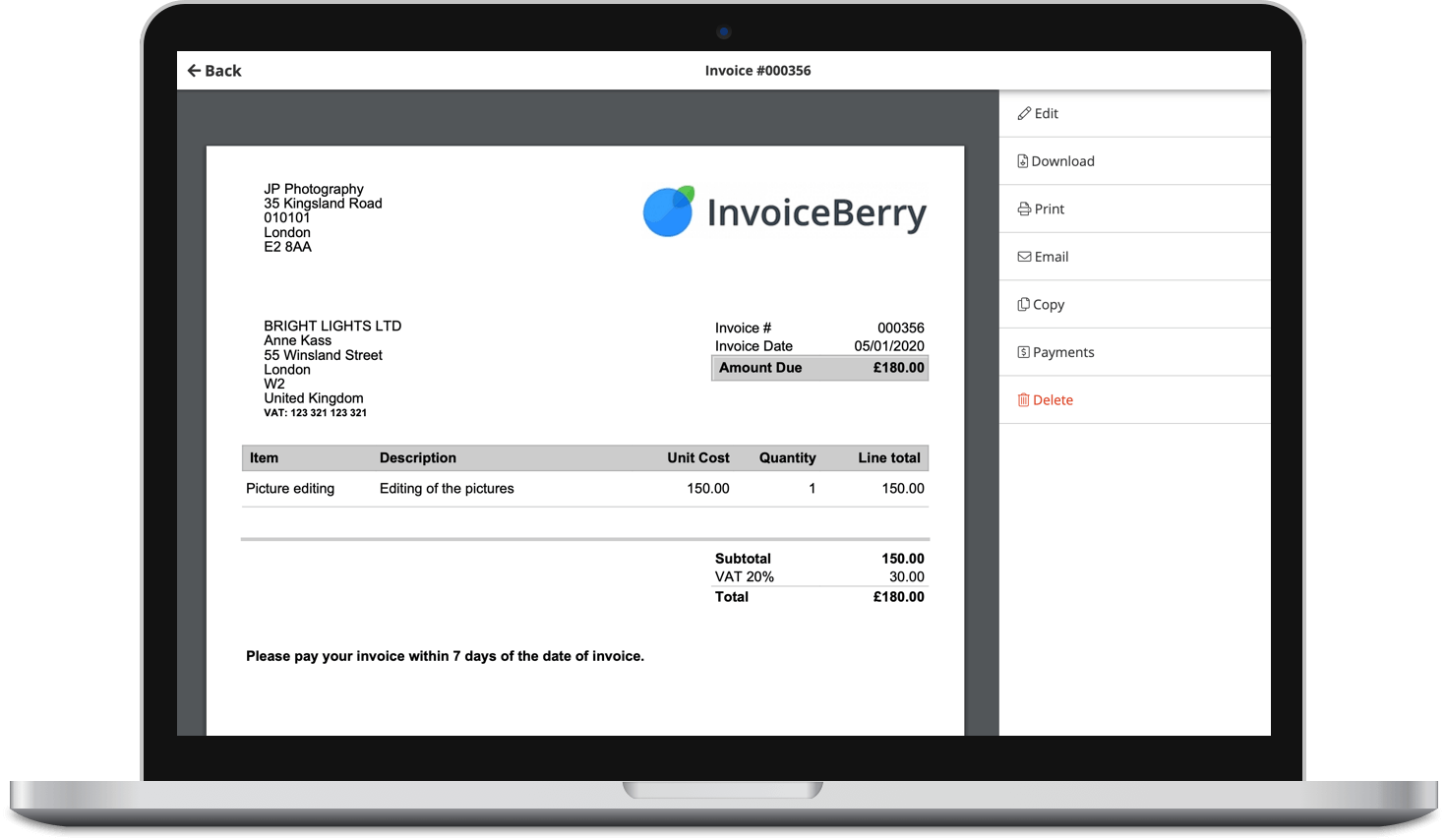 Send professional-looking invoices
Accept online payments with ease
Keep track of who's paid you
Start sending invoices
2. If you want to scale up your business you may want to expand your product line or partner with other companies. Check here how to keep moving forward as a small business owner.
3. Connect InvoiceBerry with your favorite apps. Thanks to these integrations you can easily streamline your workflow, save your precious time and focus on your most important tasks.
4. The most important Saturday for small businesses is around the corner. Here are a few great tips to help you create an outstanding customer experience.
5. If you're just starting a business or your business is growing fast and you have zero knowledge about accounting or taxes, you may want to consider hiring an accountant. Thanks to InvoiceBerry, you can easily find the best accountant in your area. Have a look at our accountant directory here.
6. Everyone dreams about building a successful business, but in reality, starting a company can be quite hard. Check these key lessons on launching a business from the most successful female founders.
7. Google wants to badge websites with poor performance and other tech news for SMBs. Check here how those changes may affect our small biz.
Freelancing & Entrepreneurship
1 . Traditional employees aren't too happy about implementing a freelance program. Check here how Liane Scult is helping employees change their outlook.
2. If you're wondering which invoicing tool will meet your needs – have a look at this comparison InvoiceBerry vs Freshbooks.
3. Freelance income doesn't need to be stalled. Here are a few advices on how to get rid of the freelance rate plateau.
4. If you're looking for some inspiration or guidance as an entrepreneur, here are eleven must-read books of 2019.
5. Are you interested in crypto mining? Check here three main challenges crypto miners face and how they can be minimized.
6. There's no recipe for a successful entrepreneur, but there are many pieces of advice to follow to make your business succeed. Here are the keys to success from Richard Branson.
7. 2020 is coming and if one of your New Year's resolutions is to get a new job, you may want to check these 20 skills you can learn online and hit the ground running.
That's it for this week. Tune in next Friday for more news and updates!
Small Business Finance 101
Download our free guide to learn the fundamentals of finance that will help make your small business more efficient and successful.