Small Business and Freelancing Roundup: Week of 18/10/19
Written by Aleks on October 18, 2019
Half of October already passed and we're getting closer to celebrating Halloween.
Let's check the most interesting news for small businesses, freelancers and entrepreneurs in our weekly roundup.
Try our online invoicing software for free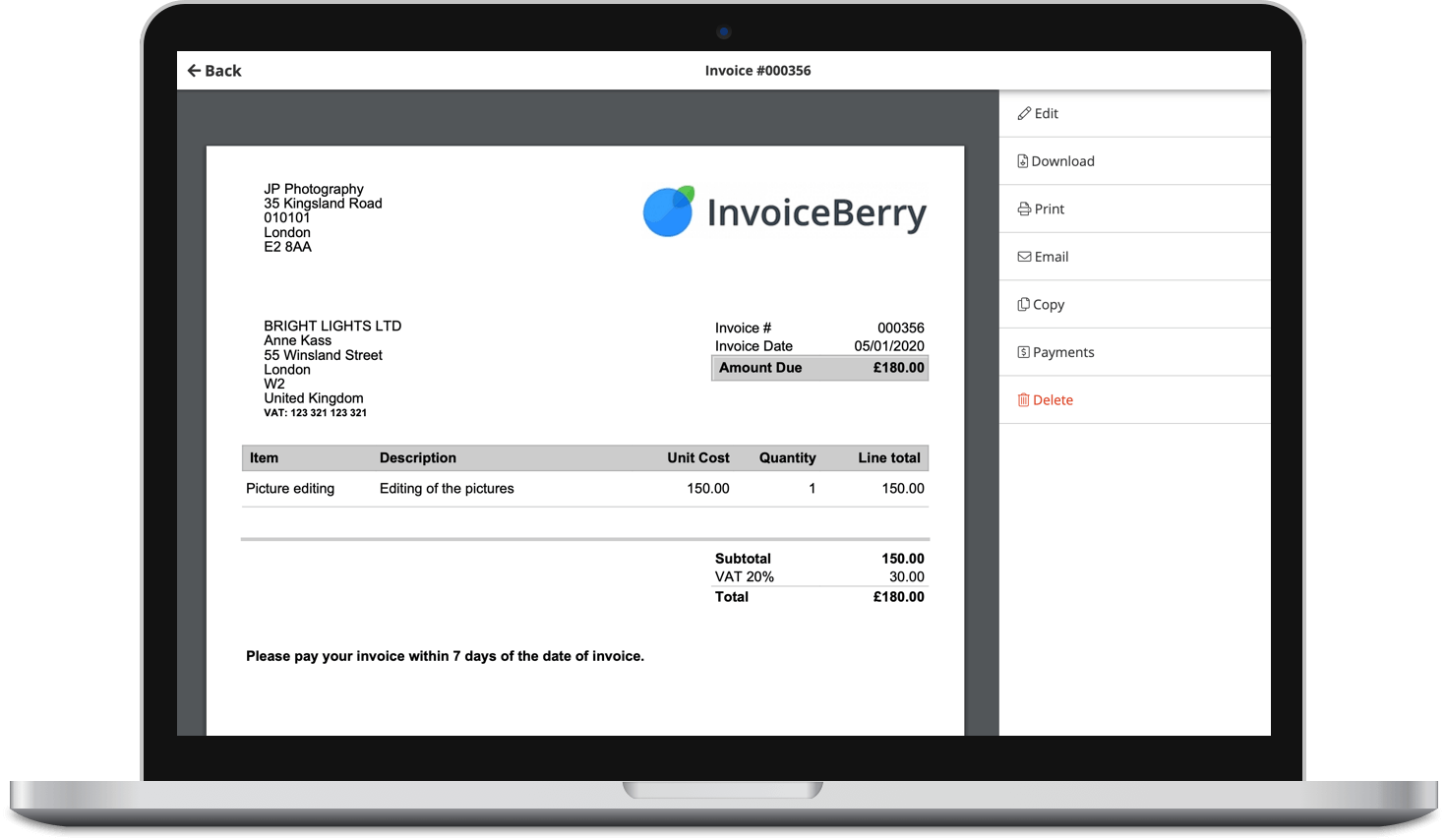 Send professional-looking invoices
Accept online payments with ease
Keep track of who's paid you
Start sending invoices
Small Business
1. Tracking brand awareness is essential for your business as it can help you evaluate your marketing strategy and find out what customers think about your brand. Check here the best ways to track brand awareness.
2. October is National Women's Small Business Month so let's check these 6 steps on how women can protect their small businesses.
3. Being a solo owner of a business means you are in control of its operations, finances, marketing and you're the one who makes final decisions. Check here what are the good and bad sides of running a small biz.
4. If you're considering selling your small business you should know the real value of your business and keep in mind these 4 strategies.
5. The process of hiring for the holiday season should start as early as possible and if you want to have the staff you need then follow these holiday hiring tips for small businesses.
6. Did you know that winning a small business award can help your business gain more credibility? Here's how to find opportunities and apply for awards.
7. E-commerce is flourishing and even companies like Fiverr decided to launch e-commerce industry shop. Check here how to run a successful e-commerce shop.
Freelancing & Entrepreneurship
1. Working remotely is becoming so popular that 70% of professionals work from home at least once per week. According to the United Nations report over 40% of remote workers reported high-stress levels.
2. Millennials are more often choosing to start a business over an office job. Check these helpful tips for young entrepreneurs and start your journey as a business owner.
3. Do you know the difference between remote working and working from home? Check what difference it makes for you and your productivity.
4. Being an entrepreneur doesn't mean you can't enjoy your life and build a family. Many studies have proven that married men are more successful and live longer. Check here why.
5. Most of the freelancers choose freelancing career because of flexibility and desire to have the lifestyle they want. Check this interview and find out what it takes to be a successful freelancer.
6. Female entrepreneurs are more likely to experience a failure within their first year of running a small business. Check Dana Chanel's secret to successful entrepreneurship.
7. If you're struggling with writing your entry-level or very first freelancing job resume check here ten examples and tips that will help you create a perfect resume.
That's it for this week. Tune in next Friday for more news and updates!