Small Business and Freelancing Roundup: Week of 17/01/20
Written by Aleks on January 17, 2020
The weekend is just around the corner which means we can relax, grab a cup of coffee and check the most interesting articles we've picked for you!
Small Business
1. The cash flow statement helps you determine the quality of your earnings as well as gives you an overall of your business performance. Here's how to prepare your cash flow statement.
Try our online invoicing software for free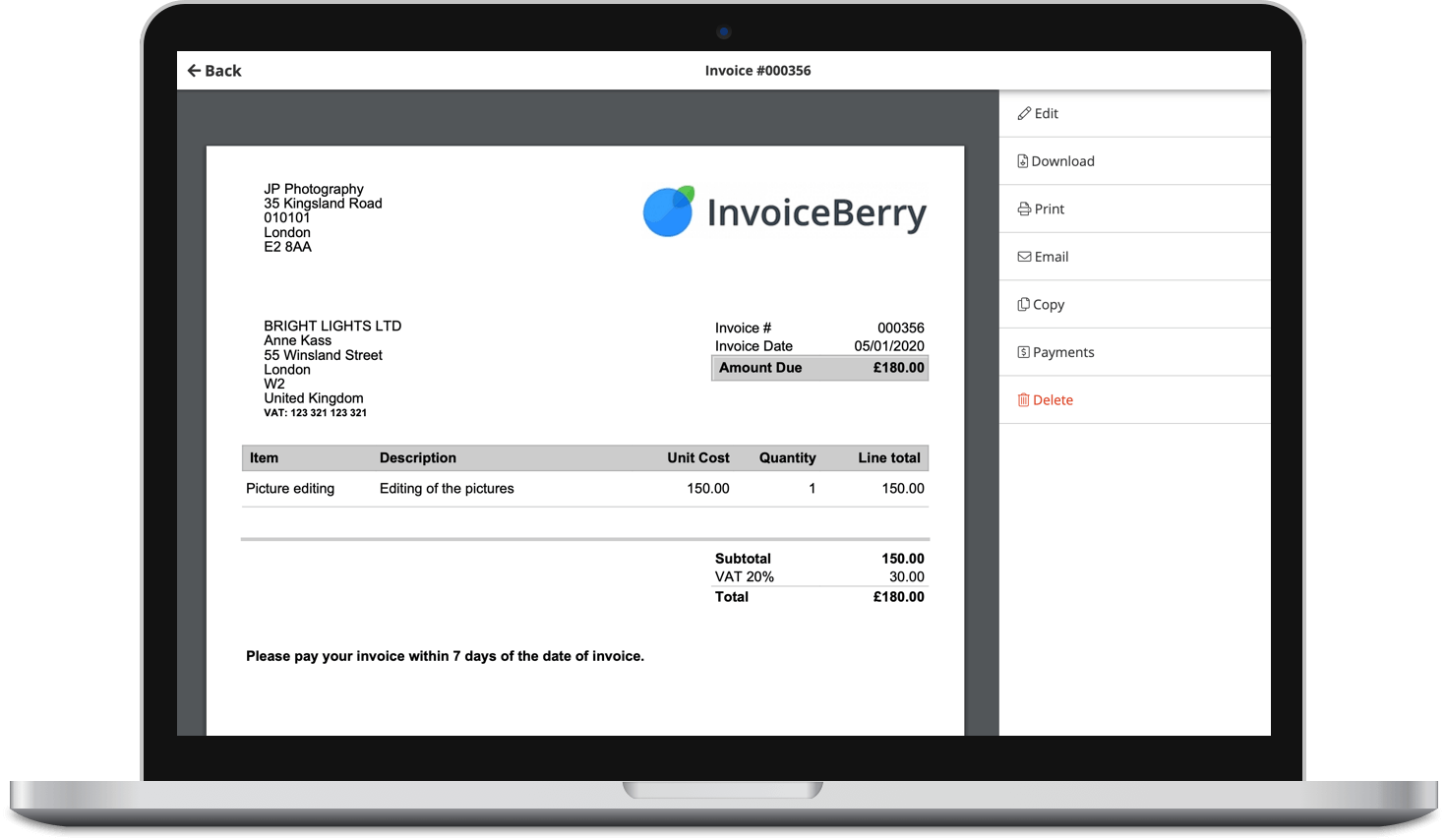 Send professional-looking invoices
Accept online payments with ease
Keep track of who's paid you
Start sending invoices
2. If you're looking for ways to boost your email marketing and get your product/service noticed, here are the best practices to create an effective strategy.
3. If you're looking for a content writer for your business, you shouldn't be afraid of outsourcing freelance writing overseas. Follow these tips on how to outsource freelance writing safely.
4. As a small business owner, you're probably looking for new ways on how to get new customers and increase your revenue. Click here and check 4 steps to improve your small biz marketing strategy.
5. According to Amazon UK, the government will increase the digital tax for small business owners. Find more details here.
6. A new year usually comes with new opportunities and a fresh start for small businesses. Check out here 2020 financial trends.
7. A lot of small businesses fail after their first 40 months. If you're about to launch a small business and you're worried if you're going to succeed – make sure to check this article on how to do research about success rates.
Freelancing & Entrepreneurship
1. Working as a freelancer allows you to have flexible hours, work on different projects and work from anywhere you like. But for some people freelancing doesn't last forever and here's why.
2. Instagram is one of the most powerful marketing tools. Check out how to grow an engaged following on Instagram.
3. Nowadays, many companies are already adjusting their HR strategy and preparing to hire more freelancers in the upcoming years. Here's how freelancers can resolve business issues.
4. Have you become an entrepreneur unintentionally? This article talks about why women become entrepreneurs by necessity.
5. Bill Gates shared on Reddit 4 things that make him look forward to his next 20 years. Check them out here.
6. Seld-advocacy as the most powerful tool for developing your career. Here are a few examples of strategies for self-advocacy.
7. As an entrepreneur or freelancer, you may find it hard to stay organized and be more disciplined. In this article, Mark Wahlberg shares his secrets to becoming more disciplined.
Hope you enjoyed reading this roundup. Tune in for more news and updates next Friday!
Small Business Finance 101
Download our free guide to learn the fundamentals of finance that will help make your small business more efficient and successful.