Small Business and Freelancing Roundup: Week of 13/12/19
Written by Aleks on December 13, 2019
Everyone's feeling this Christmas spirit already. Buying presents, dressing Christmas trees and decorating houses for this magical time of the year.
But for now, let's take a break, grab a cup of cappuccino and check out the latest news for small businesses and freelancers this week.
Try our online invoicing software for free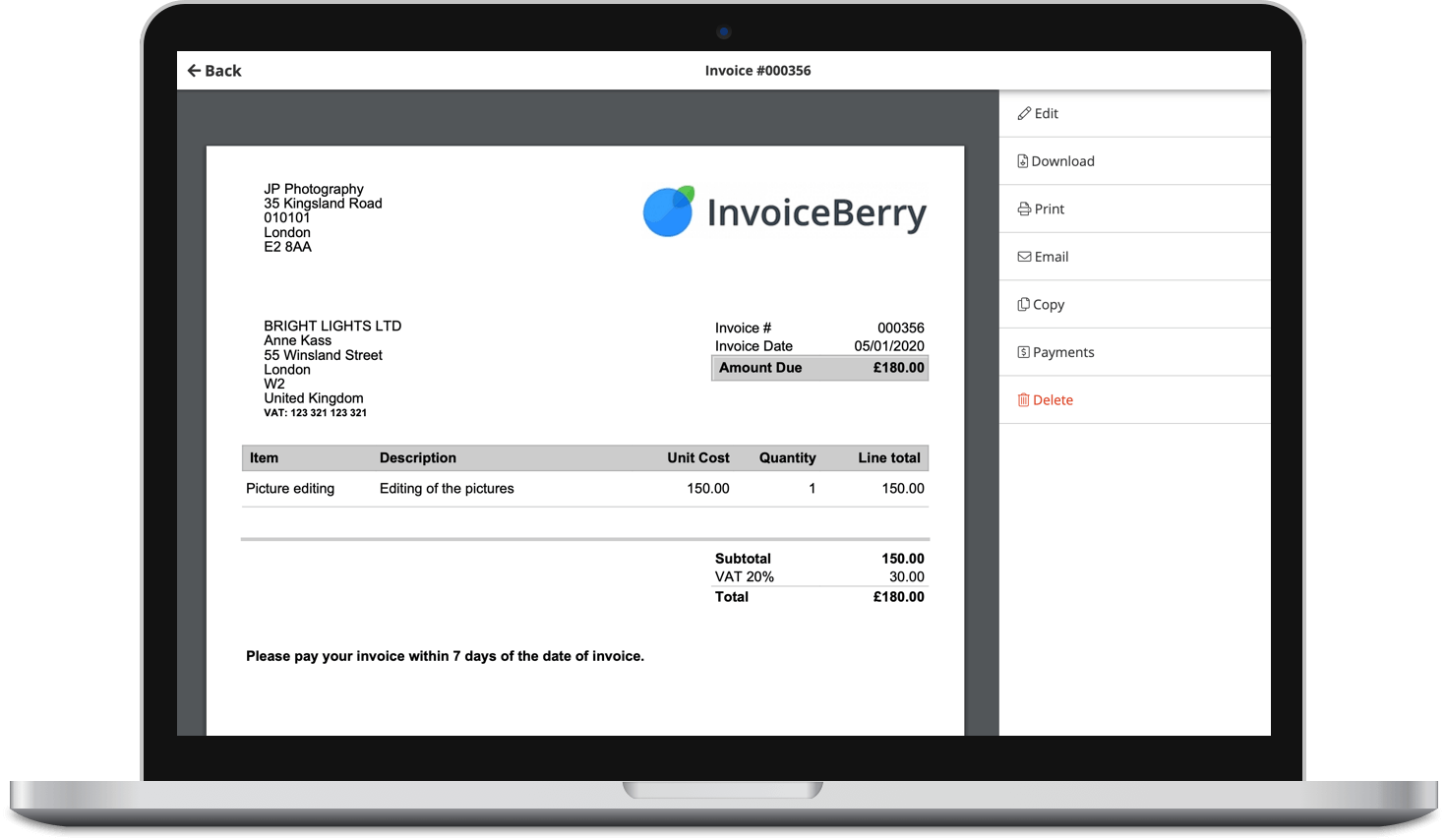 Send professional-looking invoices
Accept online payments with ease
Keep track of who's paid you
Start sending invoices
Small Business
1. If you're looking for QuickBooks alternative, here's a quick comparison InvoiceBerry vs QuickBooks Desktop. Feel free to take a look.
2. What are your thoughts about the current economy for today's small business owners? Recent studies say that most owners are happy with current economic conditions.
3. SMBs are particularly vulnerable to cyber attacks as they usually don't have trained employees or protection measures to avoid cyberattacks. Here's what you need to know about cybersecurity.
4. Keeping up with new technology is important for any business. Thanks to new tech trends for 2020 you can improve efficiency and protect your company from cyberattacks.
5. Growing a small business isn't easy due to many factors like limited money, limited employees or lack of time. Here are 3 tested techniques that will help you scale up your small biz.
6. According to the US Chamber of Commerce and MetLife's index 'small business owners are the most optimistic they've been in years'. Find out more here.
Freelancing & Entrepreneurship
1. When starting your freelance writing career, you should focus on building professional branding essentials to be unique and stand out among your competitors. Here's how to build a brand for your freelance business.
2. Have you heard about Fulcrum a job placement platform? Fulcrum helps freelancers find technical projects. Click here to find out more about the platform.
3. Entrepreneurship can be challenging and graduates who are soon-to-be entrepreneurs may not realize it's a long way to go. Here's what you don't know about being an entrepreneur.
4. Taxes can be pretty confusing for freelancers, gig workers, independent contractors and others who have their own business. Check here what moves you should make to cut your taxes.
5. The holiday season is around the corner and you may be wondering what to get for your entrepreneur friends. Here are the best gifts for entrepreneurs to help them relax and make their work-life easier.
6. Hard work, dedication and a great business ideas might not be enough to become a successful entrepreneur. There's always a risk of burn out, errors, anxiety or insomnia. Check here how to pace yourself as an entrepreneur.
That's it for this week. Tune in next Friday for more news and updates!