Small Business and Freelancing Roundup: Week of 11/10/19
Written by Aleks on October 11, 2019
Welcome to InvoiceBerry's weekly roundup! Let's check the most interesting news for small businesses, freelancers and entrepreneurs.
Small Business
1. Did you know that remote workers are more productive than those in the office? Check here how to build a remote team.
Try our online invoicing software for free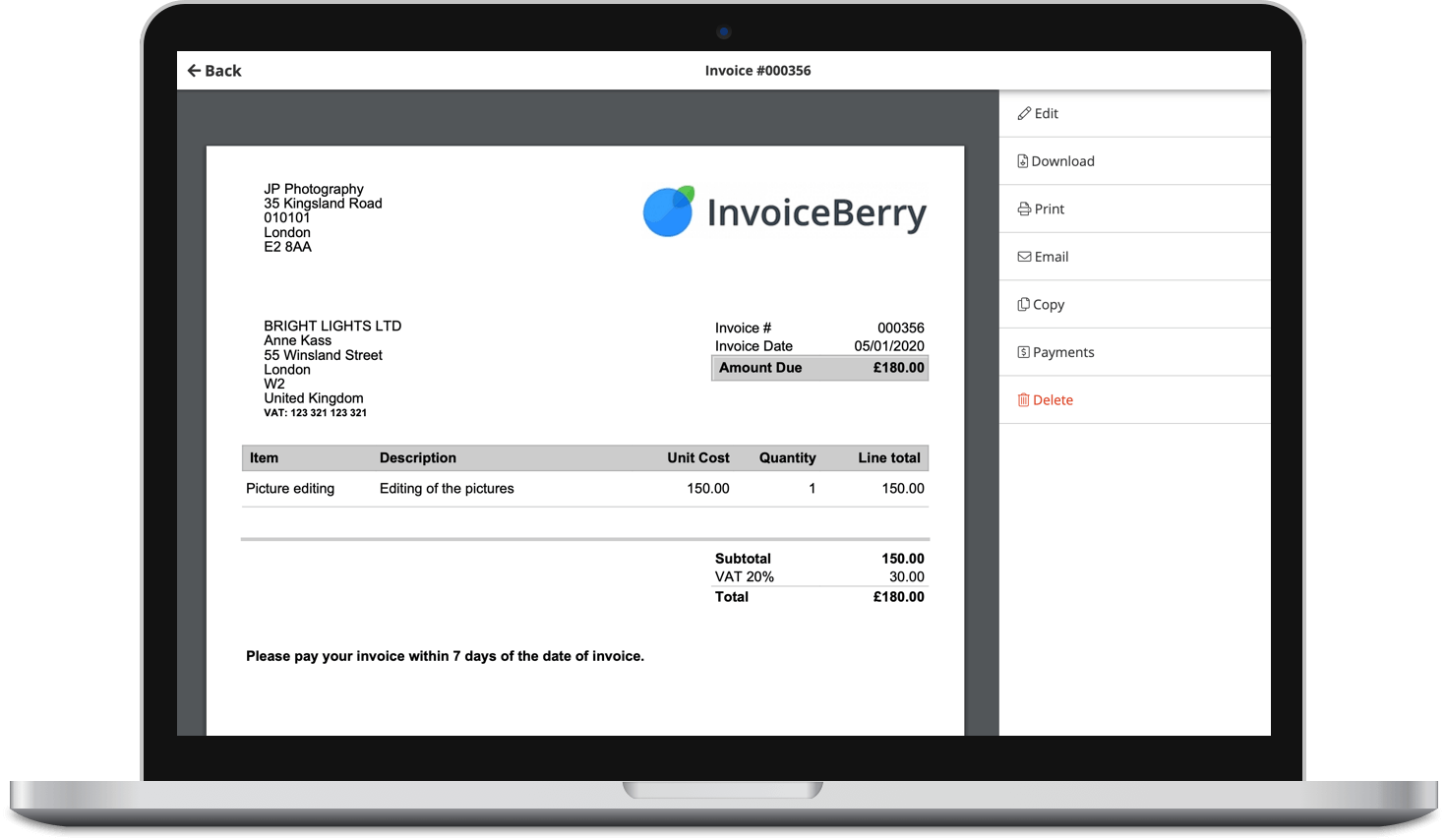 Send professional-looking invoices
Accept online payments with ease
Keep track of who's paid you
Start sending invoices
2. A/B testing will help you decide which layout of your website works the best and brings traffic. This article shares tips on how to run an effective A/B test.
3. Every business needs changes from time to time to grow and become more successful. Check here how to keep your business healthy.
4. Marketing will attract more customers, increase your online visibility and revenue. Forbes published four marketing ideas to help you grow your SMB.
5. According to Euronews, a lot of UK companies decided to move their small businesses to other countries due to Brexit. Check here why UK small business owners decided to leave the UK.
6. Does Google CEO love small businesses? Check here how Google feels about small companies.
Freelancing & Entrepreneurship
1. Are you a full-time freelancer and you struggle with handling your finances? Hiring a CPA or financial planner can help you save up a lot of your income.
2. Would you quit freelancing for a corporate job with better security? According to a survey, more than half of freelancers wouldn't choose a traditional job over freelancing. And here's why.
3. Coworking and co-living spaces are becoming more and more popular among remote workers. Check here to find out more about the newest trend.
4. There are many successful and thriving women entrepreneurs. Click here and get to know 49 female entrepreneurs who built successful businesses.
5. Meet successful Muhga Eltigani, the founder of NaturAll Club who recently raised more than one million dollars in venture funding.
6. Are you a fan of the series Money Heist? Here are ten entrepreneurship lessons from the Spanish TV series.
That's it for today! Tune in next Friday for more!