Small Business and Freelancing Roundup: Week of 09/08/19
Written by Aleks on August 09, 2019
The first week of August already went by. Summer is passing quickly so let's enjoy a cold frappuccino and check the latest news for small businesses in InvoiceBerry's weekly roundup.
Small Business
1. The same as the name of your company, a logo also represents your brand and builds a feeling of trust and reliability for your audience. Here's a guide to your business logo development.

Try our online invoicing software for free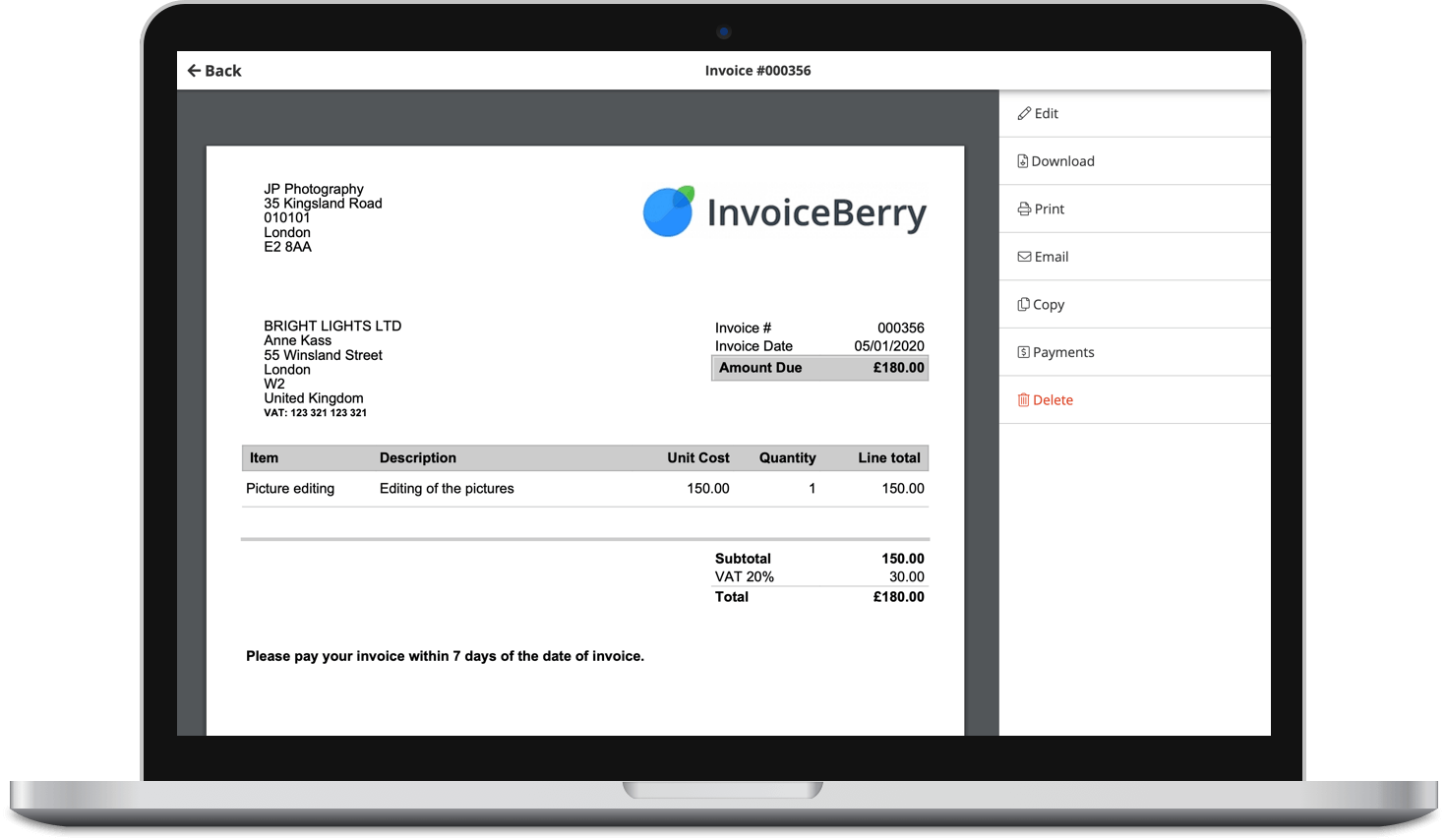 Send professional-looking invoices
Accept online payments with ease
Keep track of who's paid you
Start sending invoices
2. Small businesses need to protect their systems and data from any failure or even hackers. Here are 7 cybersecurity mistakes you need to watch out for as a small business owner.
3. Have you wanted to apply for a loan for your business? Now it's the best time. According to Federal Reserve approval rate for small business loans is bigger than ever.
4. Social Media is not only the best way to promote your business but also to connect with your clients. Here's how to ace your social media and bring your business to the next level.
5. Location is a deciding factor for your small business success. Check the best States to start your new business and get off the ground easily.
6. Every small town is in need of small businesses. Here are examples of 50 small businesses every town should have,
7. As a small business owner, you have a lot on your shoulders to keep your business operating smoothly. Check 7 characteristics of successful business owners that help them manage all kinds of challenging situations.
Freelancing & Entrepreneurship
1. The freelance market is growing and spreading around the globe. Here's a list of the 10 best countries for freelancers.
2. The truth is everyone can become an entrepreneur. The only thing you need to start is a determination to work hard. Here are a few myths about entrepreneurship.
3. So if you want to become your own Jefe and quit your regular job, here's everything you need to know about going freelance.
4. Summer is not over yet and here are 10 must-read books about startups and entrepreneurship.
5. More than half of Google employees are freelancers or contractors. Let's dive in and see what benefits freelancers at Google aren't receiving.
6. There are some key rules to follow if you want to grow as an entrepreneur. Check these 5 essential skills none told you about and increase your chances of success.
7. Freelancing is not always a piece of cake and can be frustrating at the beginning. Here are a few tips on how to make your freelancing successful.
That's it for this week. Tune in next Friday for more!