New InvoiceBerry logo
Written by Uwe on August 17, 2015
Hurrah!
New logo: tick!
New website: tick!
New user interface for our online invoicing software: on the way!
After almost five years with our previous company logo we're extremely happy to have relaunched our website with the new InvoiceBerry logo. We've been working on the new logo for almost one year with an array of designers and different approaches.
In total we had well over 100 drafts and finally agreed on the new logo.
Try our online invoicing software for free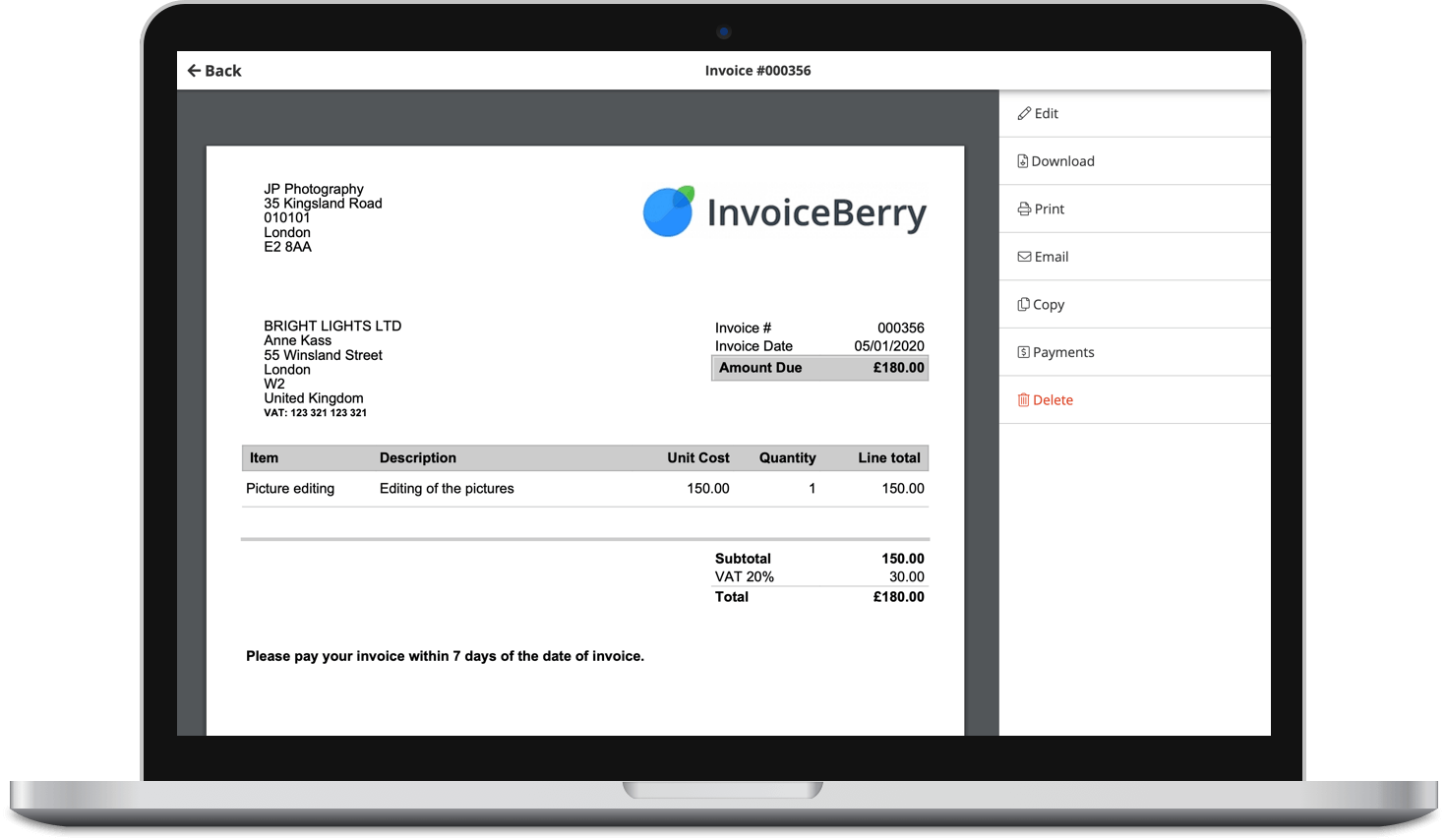 Send professional-looking invoices
Accept online payments with ease
Keep track of who's paid you
Start sending invoices
Our old logo
The old logo clearly could be seen as a berry. It had all the characteristics we asked for back in 2010 which mainly was to show a berry in the logo.
Other requirements included the green and blue in the company name, the silver/gray "IPhone app"-like box as well as the gradient. All things which were very hot back in 2010.
InvoiceBerry's new logo
However, times change and we wanted to improve our logo. The new logo features an icon in front of the company name "InvoiceBerry" which we could argue about whether or not it is a berry.
Nevertheless, more importantly, it is easier to spot, more recognisable and easier to remember too. We moved even more away from out original green company colour. Already in 2011 we changed our website from a majority green to a majority blue design. Now in our current relaunch we removed the green even more in order to improve the user experience and go easier on our visitors' eyes.
Below I've added a few pictures of some of the drafts we looked at.
The above logo drafts are a random selection of the files I could find the fastest. We've had plenty more files during the process of creating our new logo.