June 2011 Updates
Written by Uwe on June 13, 2011
We published a big update at beginning of June, which included new features that make Invoiceberry even faster and simpler to use as well as bug fixes.
On the invoice page we added an invoice search to make finding them even quicker.
Try our online invoicing software for free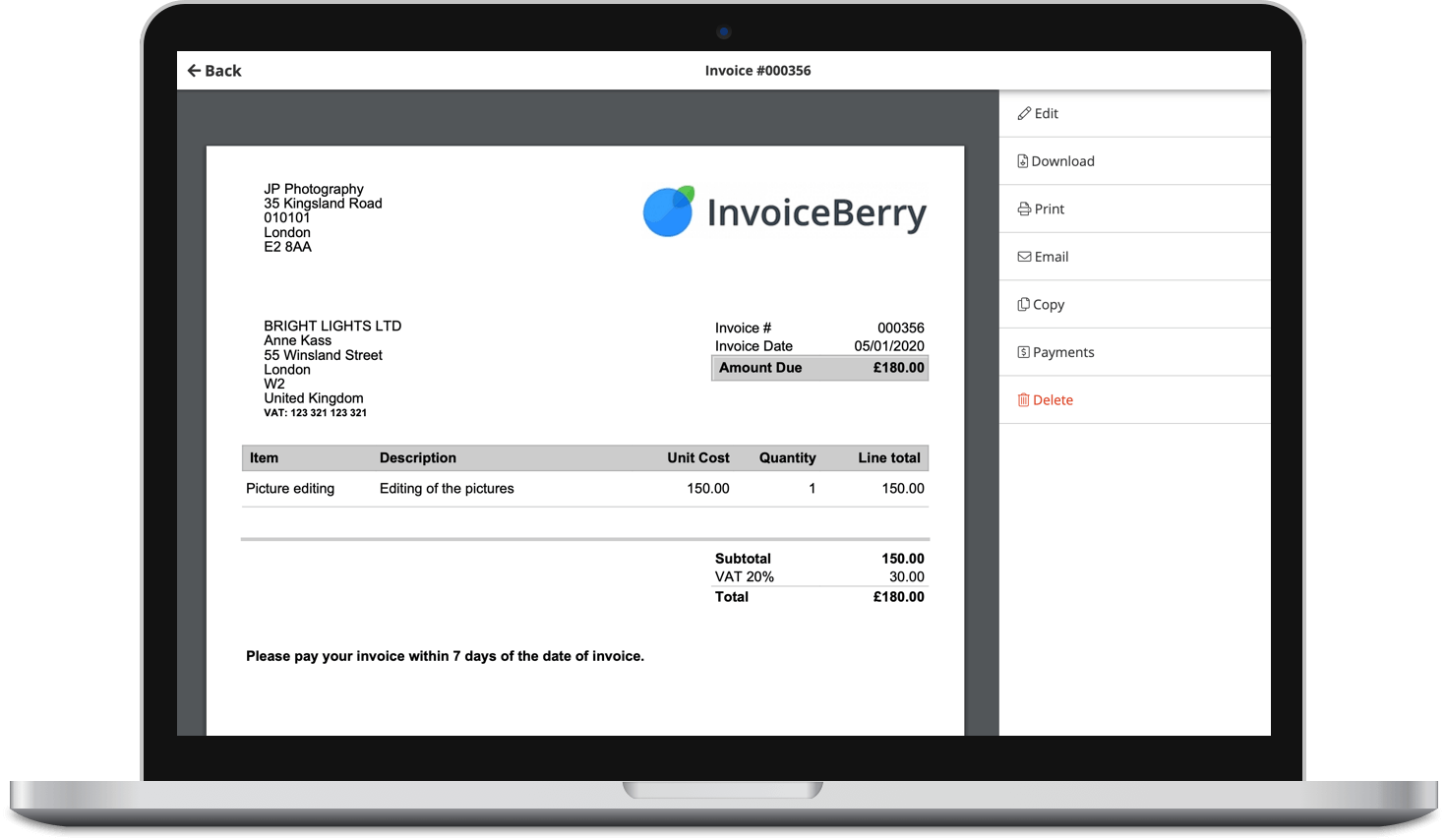 Send professional-looking invoices
Accept online payments with ease
Keep track of who's paid you
Start sending invoices
On the quotes page we added the print quote function and adjusted the "more options" popup for easier use.
On the items page we improved the user interface.
On the settings page we improved the user interface, added the email as well as the invoice template functions.
Settings -> Email:
The email function which can be found by clicking on "Settings" and then "Email", helps to easily send customised emails to clients when you send invoices, quotes and invoice reminders to them. You can create default texts which feature variables such as the clients name, the total invoice amount or the invoice number. By using these variables (e.g. :::invoice number:::)  Invoiceberry will automatically change the variable to the actual invoice number.
Settings -> Invoice template:
By clicking on "Settings" and then "Invoice template" you can choose your preferred template for invoices and quotes. We added the capability of offering templates and our designers are currently working on a set of up to 10 different templates, which will be launched within the next 2-4 weeks. So stay tuned!
Please email us at team@invoiceberry.com with any suggestions you have to improve Invoiceberry!