January: Busy, Busy, Busy…
Written by Uwe on February 13, 2011
If we had three words to describe our January they would definitely be: busy, busy and even busier! In a month which has 31 days we probably worked more than 400 hours. We will still be very busy in February finishing off some of our new features and getting them ready for all our customers.
Where we are heading
In the last few weeks we've learnt a lot about invoicing, accounting, start-ups and small businesses. We talked to some of the most prestigious accountancy firms in London and got valuable advice from them. We decided to transform Invoiceberry from an only-invoicing software into an invoicing-and-expenses software for self-employed people, freelancers and small businesses. Invoiceberry offers you more than only invoices, but is still as simple and easy to understand and use as before.
Try our online invoicing software for free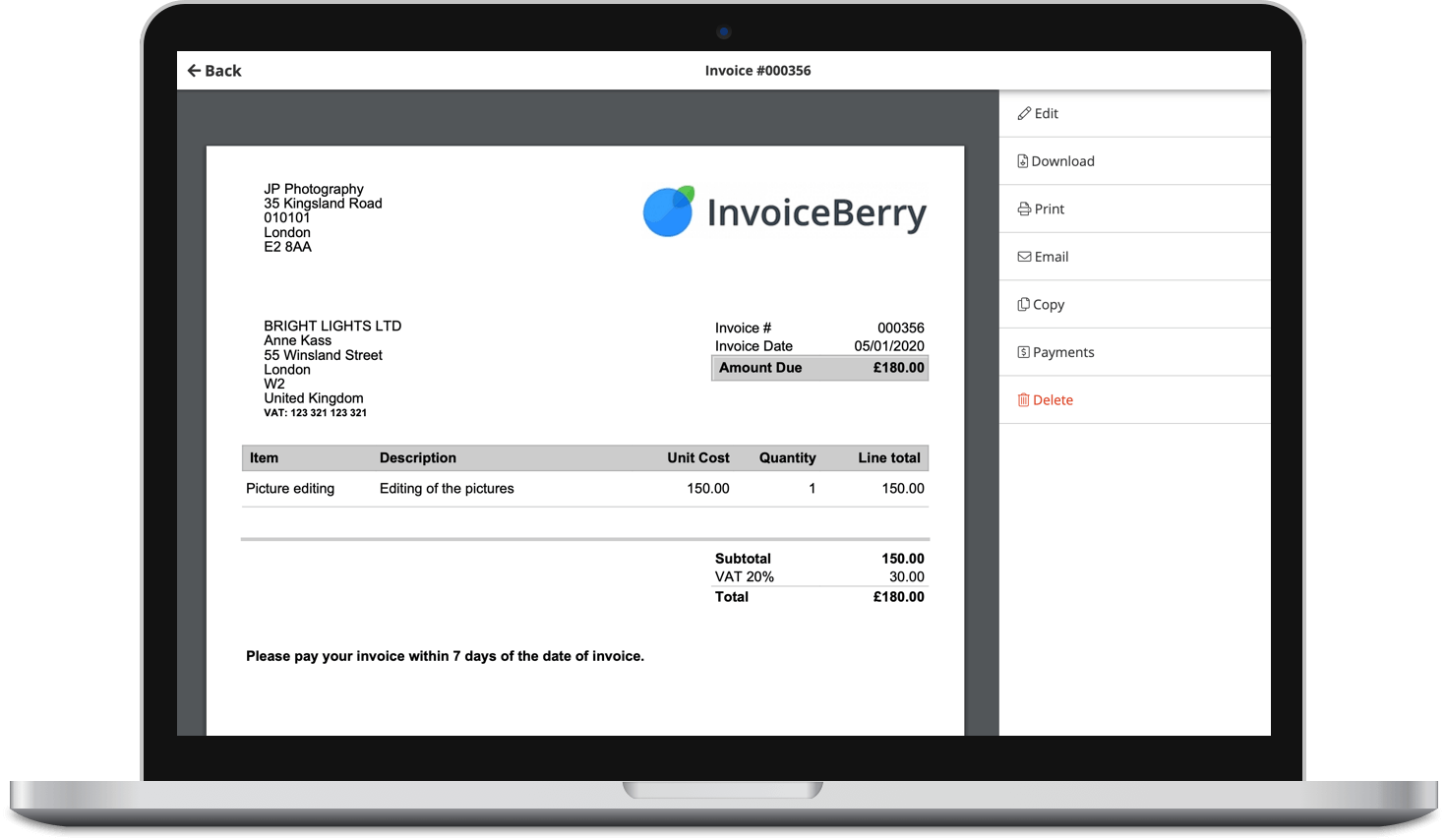 Send professional-looking invoices
Accept online payments with ease
Keep track of who's paid you
Start sending invoices
We do not want to be a full-fledged accounting software as we think accounting is mainly boring, exhausting and complicated. Nevertheless, we do want to provide the best possible product for our customers at the lowest possible price.
There are products on the market offering only-invoicing, however none of them are as simple and user-friendly as Invoiceberry.
If you have a BA in Accounting or you are super-human there are plenty of accounting softwares on the market that you'll be able to get your head around. We personally feel that you actually have to read and learn a lot and dedicate a substantial amount of time to get a grip on them. And at the end of the day, time is money.
However, Invoiceberry will offer you the simplest, quickest and easiest solution for all your problems. You can create, send and manage your invoices, add expenses to your Invoiceberry account, view revenue and expenses reports and see your company's performance and cash flow. You can also create VAT Returns with the help of Invoiceberry and get through all your daily accounting duties. And at the end of the year you can simply export your income and outgoings into an Excel table and send it directly from Invoiceberry to your accountant. Running your business has never been easier.
What we've done so far
As mentioned above, January was very hectic. So far the following new features are online and within the next two weeks all other new features will go live:
Add, edit and delete expenses
Show unpaid invoices on dashboard
Set payment terms in new invoices
Create, edit, delete and restore quotes
E-mail, download and view quotes
Turn quotes into invoices
View expenses reports
Bug fixes
Improvement of usability
We will be keep you up-to-date with the future developments and improvements  of Invoiceberry.
The Ultimate Social Media Tool
Download our free guide to learn how to create shareable content, generate website traffic & increase conversions.