How to Write a Business Plan
Written by Uwe on October 08, 2012
Writing a business plan is a must-do part of any business. It doesn't really matter if you're looking for investors or if you use your own money to start up your new business.
You need to create a business plan first for yourself and then only secondly for your potential investors.
Try our online invoicing software for free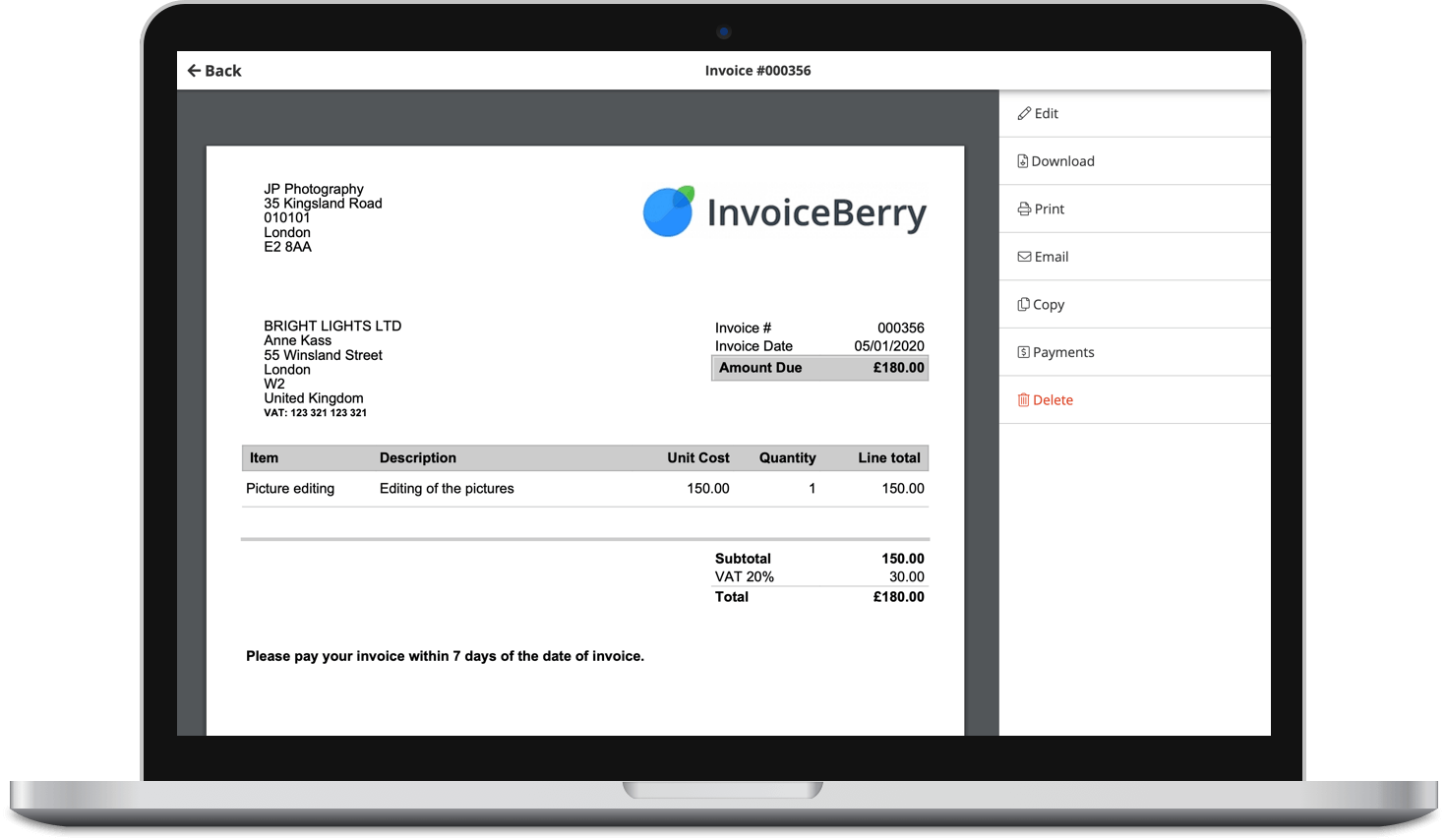 Send professional-looking invoices
Accept online payments with ease
Keep track of who's paid you
Start sending invoices
A proper business plan will show how well you understand your industry and what it takes to build a successful company. Here are some tips to help you write the perfect business plan:
Explain the Problem
In the first section of any business plan you should define what problem your new product or service solves.
Here you shouldn't try to explain the features of the product or the service or company. Try not to use a soft tone if you are looking for investors. Be active, passionate, and interesting.
Solution and Advantage
At this stage explain how the product works without any explanation of the finer details. Focus on some of the strong features.
Express clearly who is going to use it and why they are using it and what the expected revenue will be.
Industry & Competitors
Start by writing about the history of the industry; e.g., how did it develop, what are the good and bad sides of it, what the industry forecast is, etc.. Explain who the customers are and what the market dynamic is.
Write down the main competitors and their strategies as well as possible barriers to implementing the business idea.
Business Model
This section should explain more about gross margins and how you are going to make money.
Be passionate while explaining about revenues and profits. Tell what your marketing strategy is, how you plan to make sales and what your possible strategic partners are.
Financial Forecast
Estimate the revenue and expenses for the next three to five years. If needed, add some graphs or tables to make the financial forecast more clear and visible.
To sum up
A business plan should be professionally prepared and around 20 pages in length. However, the amount of pages is often discussed and different authors offer different amounts of pages.
The suggested length of business plans can range anywhere from 5 to 100 pages. We think that a business plan of around 20 pages is not too detailed but also not too superficial or too short.
If you try to get investors, the business plan should not be overfilled with impressive but unnecessary graphics; rather, focus your attention on explaining your business idea clearly.
In this way, when the investor sees your business plan s/he would ask you immediately for a pen to sign the investment contract then and there.
–> Download our Free Business Plan Templates Now!
Small Business Finance 101
Download our free guide to learn the fundamentals of finance that will help make your small business more efficient and successful.